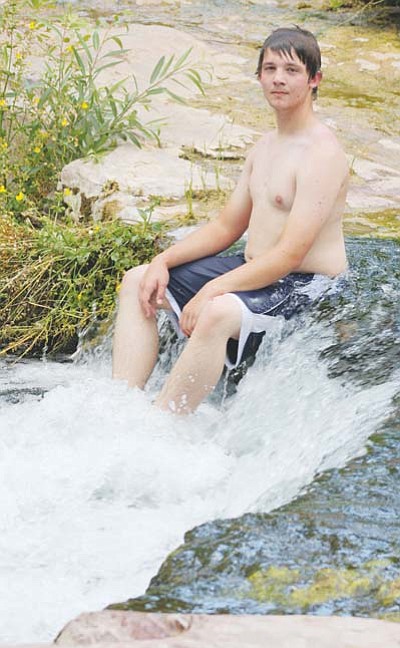 Stan Bindell/NHOBrandon Johnson enjoys the cool cascade of a small waterfall while sitting near wildflowers.
Stories this photo appears in: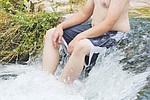 FOSSIL CREEK, STRAWBERRY, Ariz. - Those who love swimming will love the Fossil Creek hike. But those who love birds, flowers, butterflies and waterfalls will also be smitten.Hiking books describe this hike as anywhere from a five mile to 7.5 mile hike, but those who want to explore further downstream can go many more miles.
By Stan Bindell
July 7, 2010