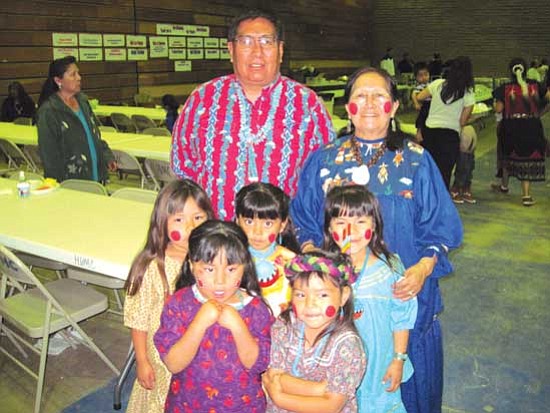 Members of the talented "Konina" dancers from Second Mesa Head Start class stand with teacher aide Oran Selestewa (left) and teacher Rethema Honyouti. In all, there were 20 students from the class at the event.
Stories this photo appears in:
KYKOTSMOVI, Ariz. - You wouldn't have known it was the income tax filing day deadline if you were at Hopi on April 15. The Hopi Reservation area's Head Start Program Centers joined together to celebrate "Indian Day."