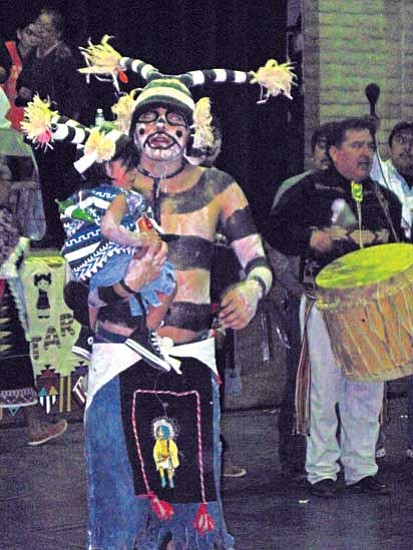 "Who's your Daddy?" Daddy and Baby Koyala dance with their special Hopi clown group at Indian Day at Hopi.
Stories this photo appears in:

KYKOTSMOVI, Ariz. - You wouldn't have known it was the income tax filing day deadline if you were at Hopi on April 15. The Hopi Reservation area's Head Start Program Centers joined together to celebrate "Indian Day."