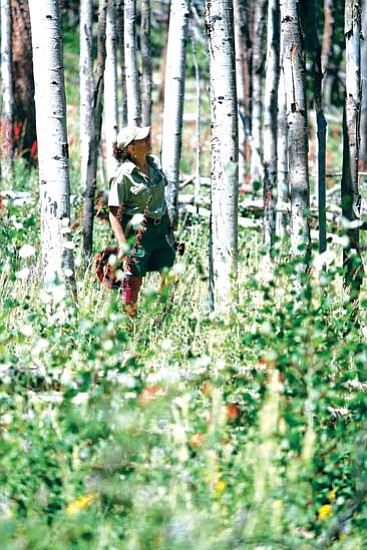 Ecological Restoration Institute/NAU
Forest Service Southwest Region Plant Pathologist Mary Lou Fairweather surveys a stand of aspen that is fenced and protected from browsing animals. This grove near Williams shows a diversity of plants and young aspen suckers growing under the older trees.
Stories this photo appears in:
FLAGSTAFF, Ariz. - The soft sound of quaking aspen leaves trembling in the breeze is the sound of summer in the western mountains. But that sound has become softer, and researchers believe the color of fall may be fading, too.
By By Bonnie Stevens
September 22, 2009