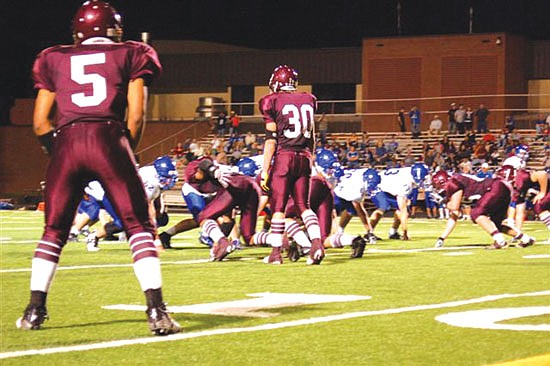 Courtesy photo
The Winslow Bulldogs in recent football action. After suffering their first loss of the season to Snowflake last Friday, the Bulldogs fell to 2-1 for the season. Their next game will be against the Ganado Hornets in Ganado on Friday.
Stories this photo appears in: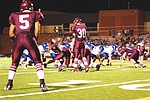 WINSLOW, Ariz. - The Winslow Bulldogs dominated the Sinagua Mustangs on their way to a 33-0 victory on Friday, Sept. 5 at Emil Nasser Stadium. The win was Winslow's second in as many outings and Sinagua's second loss in as many games.