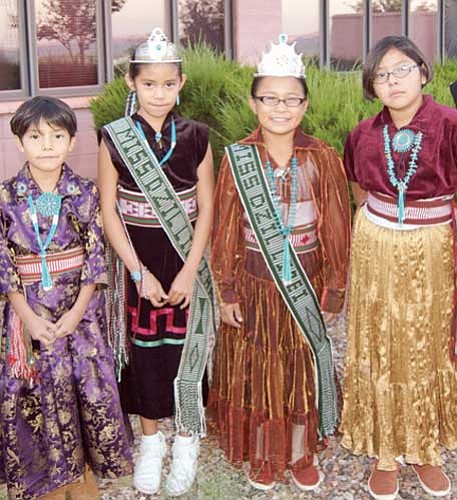 Billy Huskie Jr., Huskie Fotos Photography
Pictured from left to right: Terri Yazzie, 2009-2010 Miss Hawkeye Jaime Butler, 2009-2010 Miss Dzil Libei Marisa Nez and Moriah Yazzie.
Stories this photo appears in: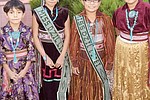 The 2009 Miss Dzil Libei and Miss Hawkeye pageant was held Aug. 27 in Cameron. Marisa Nez won the title of Miss Dzil Libei for 2009-2010 while Jaime Butler was crowned Miss Hawkeye for 2009-2010.
By Submitted by Sharlene Navaho
September 8, 2009