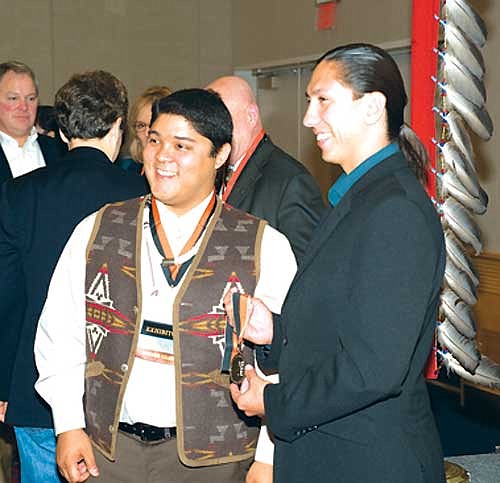 Photo by April Armijo/AISES
From left: Todd Ambo and Nikishna Polequaptewa.
Stories this photo appears in:
IRVINE, Calif. - Nikishna Polequaptewa recently received two new honors to add to a growing list. He continues to work towards his life-long goal of helping other Native American students reach their own dreams.