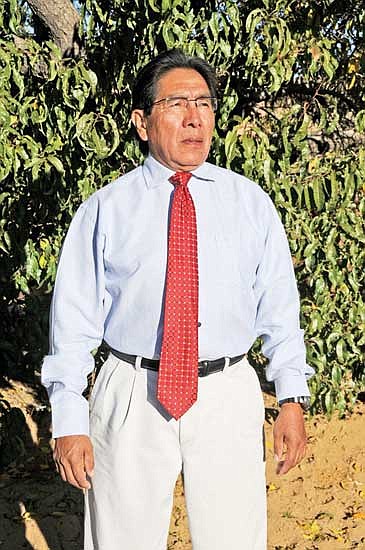 Herman Honanie, newly elected Hopi Vice Chairman. Honanie will be sworn into office Tuesday, Dec. 1 along with newly elected Hopi Tribal Chairman Leroy Shingoitewa.
Stories this photo appears in: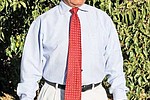 KYKOTSMOVI, Ariz. - The Hopi Tribe has a new chairman and vice chairman with the elections of Leroy Ned Shingoitewa (chairman) and Herman Honanie (vice chairman) on Wednesday. Shingoitewa garnered 1,084 votes to win the chairmanship, besting challenger Clark Tenakhongva who tallied 560 votes. Honanie received 1,010 votes to win the vice chairman position, compared with Leroy Sumatzkuku, who got 634 votes, according to official returns released by the Hopi elections office. In all, 1,636 votes were cast.
By Staff report
November 19, 2009