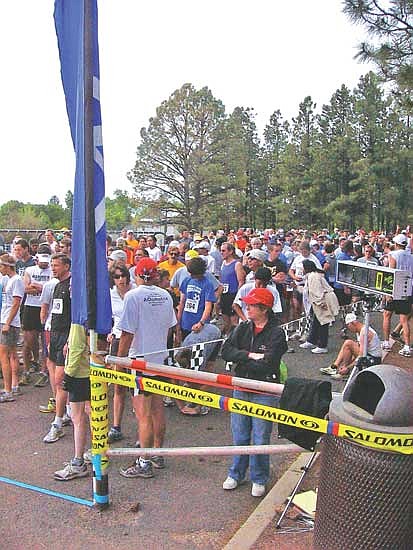 Photo by S.J. Wilson/NHO
A large crowd of 10K contestants gather at the starting line for the 26th running of the Sacred Mountain Prayer Run.
Stories this photo appears in:
FLAGSTAFF, Ariz. - The San Francisco Peaks are held sacred by 13 Arizona tribes, and amazingly, people from around the world are aware of this fact. This year's race was especially poignant as informed runners realized that the sanctity of these sacred Peaks are once again threatened by the Arizona Snowbowl's intention to expand ski areas and make artificial snow out of treated wastewater. How do YOU feel about this? Vote in our online poll below.
By S.J. Wilson
June 23, 2009