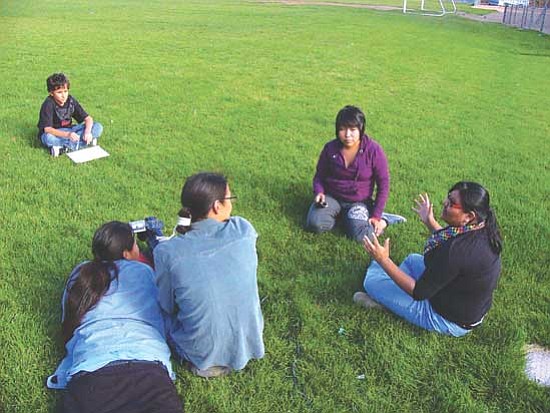 Photo by S.J. Wilson/NHO
Film crew Adam Tso, Clayson Benally, Shelby Ray and Alberta Nells discuss how to direct Yuri Elboujami to react to the appearance of animated sheep that he cannot see on set.
Stories this photo appears in:
Flagstaff youth project attracting national attention
FLAGSTAFF, Ariz. - "If you don't like the news you hear, create your own." This is the premise behind the Outta Your Backpack Media project. Outta Your Backpack is the brainchild of Klee Benally and a group of high school students as a project of the nonprofit Indigenous Action Media.