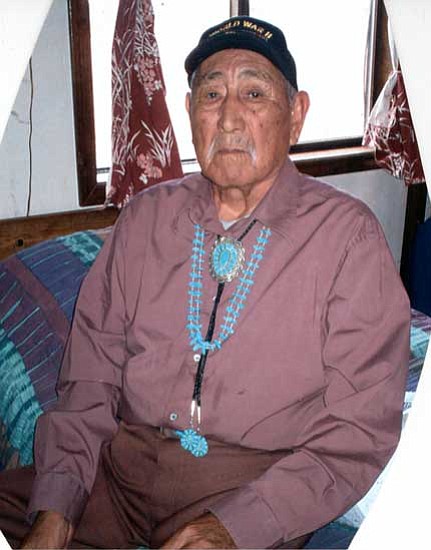 Courtesy photo
Navajo Code Talker Willie K. Begay.
Stories this photo appears in:
Begay's passing is the third in two weeks
WINDOW ROCK, Ariz. - For the third time in two weeks, Navajo Nation President Joe Shirley Jr., has conveyed condolences to the family of a Navajo Code Talker. Willie K. Begay, who was ill with cancer, died Monday, said his daughter Kristy Kescoli Begay. He was 88. "It is with deep regret that we learned of the passing of Navajo Code Talker Willie K. Begay, yet another of our distinguished warriors from World War II," President Shirley said. Services will be held Friday followed by a burial at the family cemetery.