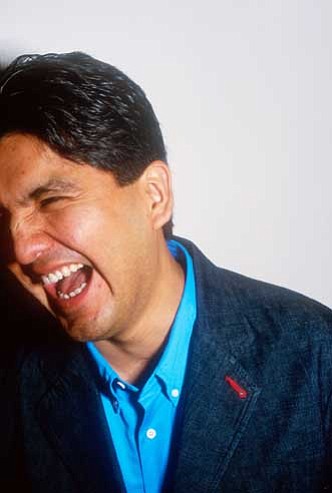 Sherman Alexie will present "Without Reservations: An Urban Indian's Comic, Poetic & Highly Irreverent Look at the World" at Northern Arizona University on Feb. 24 at 7 p.m. in Ardrey Auditorium.
Stories this photo appears in:

When Sherman Alexie was in high school, he found his mother's name written in a textbook assigned to him. Frustrated with the lack of educational resources, Alexie decided to leave the Indian Reservation to receive a better education.