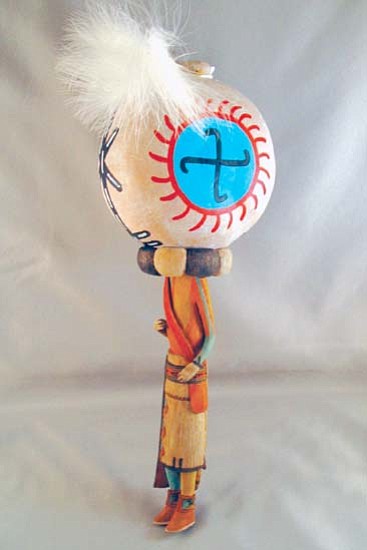 HEEF courtesy photo
Rattle (Aya) Katsina Doll donated by Aaron J. Fredericks for the sixth annual HEEF Silent Auction.
Stories this photo appears in:

PHOENIX, Ariz. - The Hopi Education Endowment Fund (HEEF) invites you to join them and support their fundraising efforts as they prepare to host their sixth Annual Silent Auction on Saturday, March 7 at the Phoenix Hilton Garden Inn. More than 40 pieces of Hopi art from renowned artists will be auctioned off to raise money for the Endowment Fund.