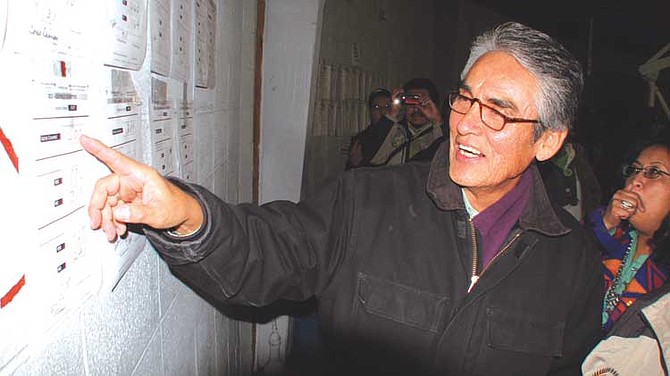 OPVP courtesy photo
Navajo Nation President Joe Shirley Jr., and First Lady Vikki Shirley took time to look over last Tuesday's election results in the Navajo Sports Center. Shirley was happy with how Navajo voters strongly supported two initiatives to reduce the Navajo Nation Council and give the Navajo president line-item veto authority.
Stories this photo appears in: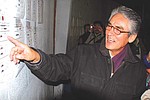 WINDOW ROCK, Ariz. - Navajo voters went to the polls in a historic election on Dec. 15 to overwhelmingly support reducing the Navajo Nation Council to 24 members and giving the Navajo Nation President line item veto authority. The unofficial results from all 110 Navajo Nation chapters showed that 61 percent voted to reduce the council while 59 percent voted for the line item veto. "This is history in the making," President Shirley stated.
By George Hardeen
December 22, 2009