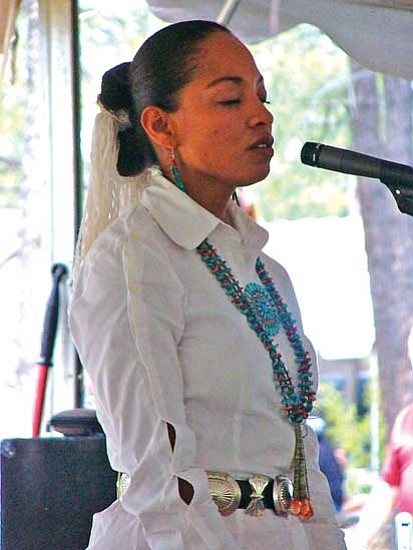 S.J. Wilson/NHO
Always a crowd pleaser, former Miss Navajo Nation Radmilla Cody closes her eyes as she sings "Tears," a song highlighting the pain of domestic abuse.
Stories this photo appears in:

FLAGSTAFF, Ariz.-It's been 60 years since the Museum of Northern Arizona opened its doors to the first Navajo Festival. This popular event still pleases hundreds of visitors who come to revisit familiar artists and meet new ones. As always, there was too much to take in, with over 70 artisans and numerous presentations to be enjoyed.