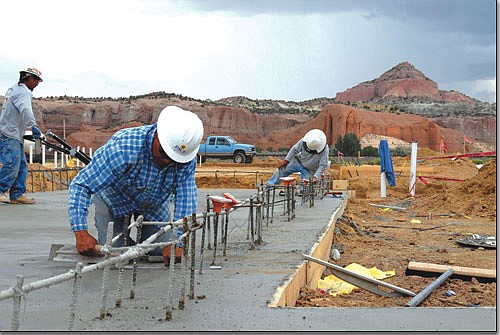 Courtesy photo
Ben Benally (foreground) is one of many Navajos taking advantage of the new casino construction currently underway in Church Rock.
Stories this photo appears in: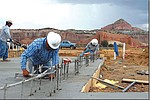 CHURCHROCK, N.M. - Since officially breaking ground at the casino site more than a month ago, construction is moving along quickly, staying on track with an aggressive timeline and fulfilling the promise of hiring members of the Navajo Nation to complete the work. Approximately 50 of the 70 jobs related to development on the site have been filled by a primarily Navajo workforce.
By <i>By Melissa Wenzel Special to the Observer</i>
July 29, 2008