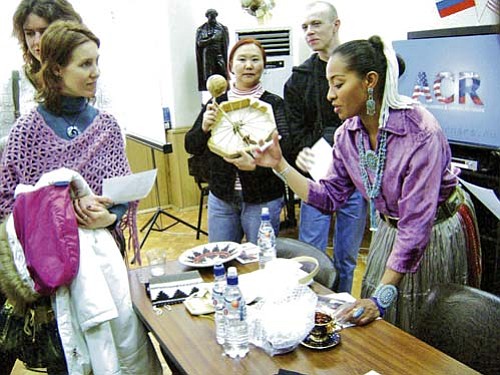 Courtesy photo
Radmilla Cody shares some insights about Navajo culture with an interested visitor during her recent visit to Moscow, Russia.
Stories this photo appears in:

MOSCOW, RUSSIA -Radmilla Cody immediately noticed two things upon her arrival in Moscow. First, there was no apparent order, and secondly, hers was the only face of color. After leaving Moscow, Cody eventually did meet others.