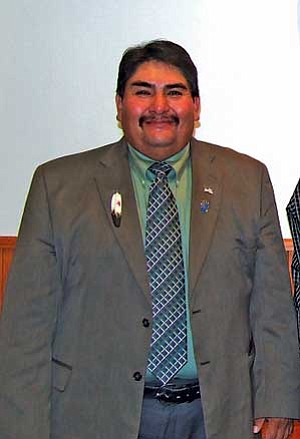 Todd Honyaoma Sr., former Hopi Tribal Vice-Chairman (NHO file photo).
Stories this photo appears in:

KYKOTSMOVI - Before a packed crowd of Hopi and Tewa citizens in the Hopi Tribal Council chambers and responding to public outcries demanding that he step down or be removed, Hopi Vice Chairman Todd Honyaoma Sr. announced in a regularly scheduled Tribal Council meeting Feb. 12 that he was stepping down from his position as Vice Chairman. He then gathered his belongings and left the Council Chambers.