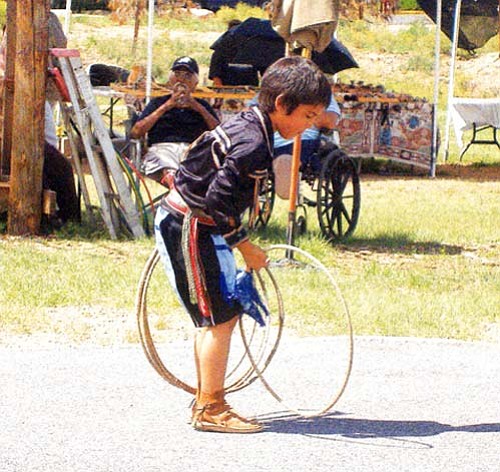 A young hoop dancer performs at last year's Peshlakai hoop dance contest in Tusayan. This year's contest will be held Labor Day weekend. Many categories are available and prizes will be awarded to the winners in each category. For additional information, visit www.peshlakai.org
Stories this photo appears in: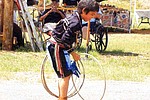 TUSAYAN, Ariz. - James Peshlakai and the Peshlakai Cultural Foundation will sponsor their annual hoop dance contest on Labor Day weekend, from Saturday, Aug. 30-Monday, Sept. 1 between the Grand Hotel and McDonalds. The hoop dance contest will be Saturday, Aug. 30, starting at noon.