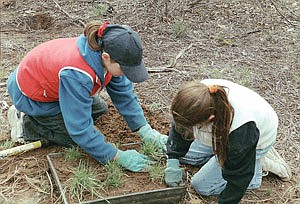 Students harvesting grasses (Courtesy photo).
Stories this photo appears in: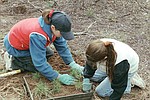 GRAND CANYON-All National Park Service sites, including Grand Canyon National Park, will offer free visitor admission on Saturday, Sept. 29 for National Public Lands Day (NPLD). In recognition of NPLD, entrance fees and commercial tour fees will be waived at Grand Canyon National Park. Recreation "user fees" such as backcountry permit fees, camping fees and fees for other activities offered in the parks will not be waived.