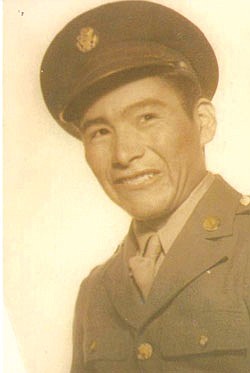 Photo of Nelson Lewis (Courtesy photo).
Stories this photo appears in:

EDITOR'S NOTE: This is the second part in a series of articles. See the Sept. 5 edition of the Observer or visit www.navajohopiobserver.com to view the first portion of the article. The next portion will be published in the Sept 19 edition of the Observer. My grandfather remembers they included a picture of my him in a letter they sent to Nelson Lewis. In one of the letters Nelson Lewis wrote he said he laughed when he saw the picture of "John Tsosie." As my grandfather told this part of the story, he laughed, too. It was great to hear my grandfather tell the story.