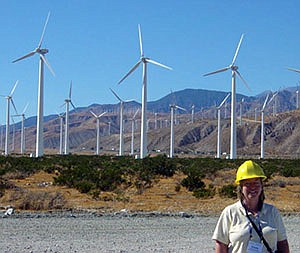 Susan Williams is part of an NAU team helping to get data about wind power into the hands of the public (Courtesy photo).
Stories this photo appears in: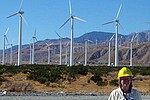 FLAGSTAFF - The answer to conserving the state's natural resources might just be blowing in the wind, according to a report released by researchers at Northern Arizona University. NAU's Sustainable Energy Solutions group recently issued Arizona Wind Energy Assessment reports for eight Arizona counties, estimating the amount of wind power that could be harnessed and the possible economic impact it could have on six of the counties.
By By Diane Rechel
May 22, 2007