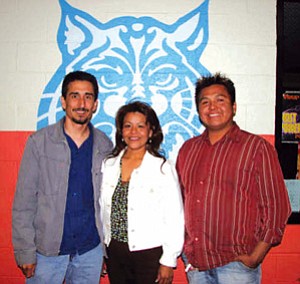 Shonie and Andee De La Rosa with Beau Benally before the premiere.
Stories this photo appears in:

TONALEA-On April 19, directors Shonie and Andee De La Rosa of Sheephead Films premiered their award winning film Mile Post 398 at Tonalea School. Mile Post 398 illustrates and pieces together a reality of Navajo life on the reservation. More than 200 people attended the two screenings held that night.