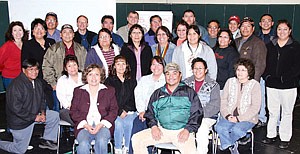 Tuba City Unified School District, Tuba City Hospital, and Tuba City-Moencopi community responders are now prepared for any emergency following their National Incident Management training (Photo by Byron Poocha).
Stories this photo appears in: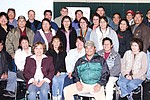 TUBA CITY-The way the entire nation-more specifically the Hopi and Navajo reservations-prepares for and responds to any domestic emergency situation is changing dramatically. Given the remoteness, the vast mileage distances and the lack of centralized emergency services on both reservations, immediate responder services are critical to the successful recovery and stabilization of community member's lives in addition to livestock and private property rescues.
By Rosanda Suetopka Thayer
January 23, 2007