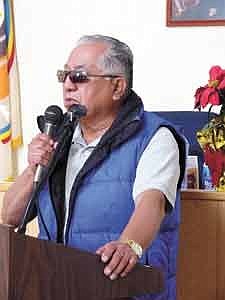 S.J. Wilson/Observer
Oscar House shares information on the services AliceÕs House can provide. House serves as Executive Director of this safe house organization.
Stories this photo appears in: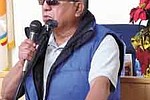 BIRDSPRINGS -- Oscar House, the executive director of Alice's Place in Winslow attended the Jan. 6 meeting of the Leupp Family Service Unit/Southwest Regional Office training held at Birdsprings Chapter. Alice's Place is a safe house for domestic violence victims offering various services to its clients.
By By S.J. Wilson
January 11, 2006