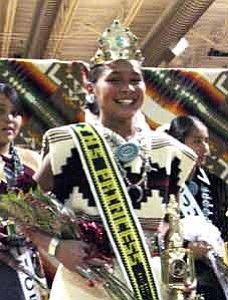 By Rosanda Suetopka Thayer/TC District Media
Yvette Shorty, eighth grader from Tuba City Junior High School recently won the crown and title of TC Junior High Princess 2005-06. Shorty is the daughter of Laverna and Darryl Shorty, a native of Tuba City from the Tobacco Clan born for Tzil TaÕh Kiyaani Clan.
Stories this photo appears in: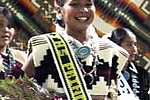 TUBA CITY -- Yvette Shorty, 13, won a stiff competition for the title of Miss Tuba City Junior High Princess 2005-06 on Nov. 28.
By By Rosanda Suetopka Thayer
December 8, 2005