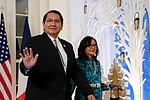 WASHINGTON — Recently retired president of the Navajo Nation Jonathan Nez will testify to the Dietary Guidelines Advisory Committee (DGAC) Sept. 12 that with the westward expansion that began in the 19th century, the federal government forcibly changed the Navajo Nation's traditional dietary practices, an injustice that has contributed to the higher rates of obesity, diabetes, liver disease and other ailments Native Americans face today.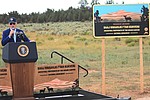 PHOENIX — Arizona Senate President Warren Petersen announced Sept. 11 that the Arizona State Legislature plans to sue the Biden Administration over the president's declaration of a vast new national monument surrounding much of the Grand Canyon National Park.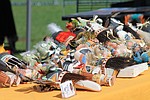 A man was sentenced to prison for selling fake Native artwork in Alaska Aug. 28. Cristobal "Cris" Magno Rodrigo, 59, from Washington state, was sentenced to two years in federal prison for violating the Indian Arts and Crafts Act.
By Darren Thompson, Native News Online
September 12, 2023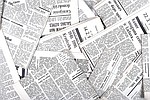 Sierra Vista-based Wick Communications will acquire the Arizona Daily Sun in Flagstaff in a move that strengthens the company's holdings in Arizona.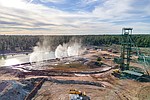 GRAND CANYON, Ariz. — The newly designated Baaj Nwaavjo I'tah Kukveni Grand Canyon National Monument in northern Arizona does not prohibit mining as touted. Rather, all valid existing rights to minerals within the monument, including uranium, will be preserved, White House officials told Bloomberg.
WASHINGTON - The National Park Service (NPS) announced $603,149 in grants today for 10 projects across the country to support the protection of America's Native cultures.
A new report says forests managed by tribal communities are extremely underfunded. And that's affecting lands that tribes in the Mountain West and beyond rely on for economic, social and cultural resources.
By Kaleb Roedel, KUNR
September 5, 2023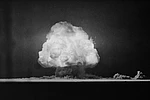 ALBUQUERQUE, N.M. — New Mexico Attorney General Raúl Torrez and 13 other top prosecutors from around the U.S. are throwing their support behind efforts to compensate people sickened by exposure to radiation during nuclear weapons testing.
By Susan Montoya Bryan, Associated Press
September 5, 2023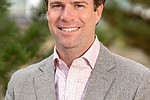 ASSOCIATED PRESS (AP) — The U.S. Interior Department has tapped an official with the federal government's water management bureau to serve as a deputy assistant secretary for water and science.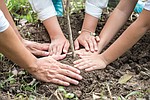 WASHINGTON — The Farm Bill is one of the oldest federal funding bills. Nearly a century ago, the first iteration of it was written and passed by Congress in 1933, just a decade after Native Americans became recognized citizens on their own lands.
By Pauly Denetclaw, Indian Country Today
August 29, 2023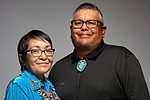 WINDOW ROCK, Ariz. — Navajo Nation Vice President Richelle Montoya announced Aug. 16 that she and her husband Olsen Chee have decided to separate after 11 years of marriage.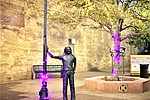 TULSA, Okla. - Council Delegate Eugenia Charles-Newton (Shiprock) attended the 2023 Department of Justice Annual Government-to-Government Violence Against Women Tribal Consultation in Tulsa, Okla. Aug. 9.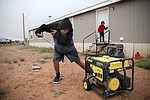 ALBUQUERQUE, N.M. — The U.S. Interior Department on Tuesday unveiled a new program to bring electricity to more homes in Native American communities as the Biden administration looks to funnel more money toward climate and renewable energy projects.
By Susan Montoya Bryan, Associated Press
August 22, 2023
MARION, Kansas — A Kansas prosecutor said Aug. 16 that he found insufficient evidence to support the police raid of a weekly newspaper and that all seized material should be returned in a dispute over press freedoms that the White House acknowledged it is watching closely.
By JOHN HANNA and JIM SALTER, Associated Press
August 16, 2023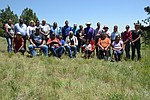 The National Park Service (NPS) has announced $3.4 million in grants to 16 Native American tribes and 28 museums to assist in the consultation, documentation and repatriation of ancestral remains and cultural items as part of the Native American Graves Protection and Repatriation Act (NAGPRA). This is the largest amount of funding appropriated for NAGPRA grants since the act was passed in 1990 and the funding program began in 1994.
Previous Next