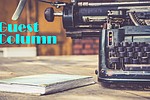 Guest column: We need more Native American representation in oral health care
By By Rudy Oxendine, Native News Online
May 23, 2023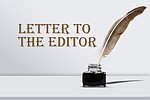 I just found out that in August of last year, the FCC authorized (www.fcc.gov/document/fcc-grants-relief-outdated-burdensome-phone-industry-regulations) telecom companies to end copper wire landline phone service and switch to phone service that uses the internet.
By Simon Marsh
May 16, 2023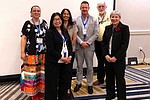 PHOENIX – In 1972, KYUK radio in Bethel, Alaska, became one of the first Native-owned and operated radio stations in the U.S. Fifty years later, over 65 radio and television stations are broadcasting across fifteen states in Indian Country.
By Information provided by Kyler Edsitty Native Public Media.
May 16, 2023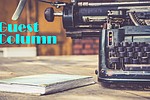 As the executive director of the Hopi Foundation, Monica Nuvamsa's day job keeps her busy in service to her community. But in her free time, she's looking to invest in her art. Working in pen, ink, paints, and textiles, and inspired by her culture and heritage, Nuvamsa prints her designs on chiffon scarves, jigsaw puzzles, and more.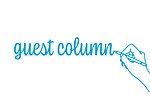 In 2016, scientist, professor, enrolled member of the Citizen Potawatomi Nation, and bestselling author of "Braiding Sweetgrass: Indigenous Wisdom, Scientific Knowledge, and the Teachings of Plants," Robin Wall Kimmerer, traveled to Moab, Utah.
By Tim Peterson, Grand Canyon Trust
May 2, 2023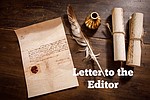 Letter to the Editor: Local partnership aims to put "Nature and People First" with water project proposal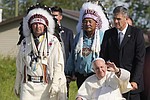 March 30 was a historic news day for Native Americans.
By Levi Rickert | Native News Online
April 11, 2023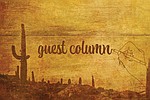 There has not been a single Native American political appointee to the Department of Justice despite repeated campaign promises to focus on the crisis of public safety in Indian Country.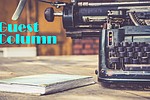 "The Supreme Court needs to honor our treaty rights and honor Navajo people," Nygren said. "Our leaders and their leaders agreed that both nations wanted to be prosperous. We all want to develop, we all want what's best for our children, whether you're the United States government or Navajo Nation, you want what's best for your kids."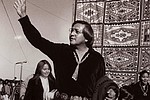 I am flooded today with memories of Peterson Zah.
By Mark Trahant | Indian Country Today
March 14, 2023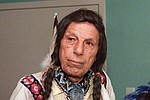 The National Congress of American Indians announced Feb. 23 that it had acquired ownership of the well-known "Crying Indian" anti-pollution public service announcement (PSA) advertisement that first aired on Earth Day in 1971.
By Levi Rickert | Native News Online
March 14, 2023
Residents from the Adah'ilini (Grand Falls) and Leupp community have decided to temporarily close Adah'ilini (Grand Falls) to the public until further notice.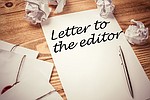 For the last 18 months, vendors have gathered along an abandoned road. On Feb. 1, the city of Page erected "No Trespassing" signs on both private and city land, to prevent the flea market from appearing there again.
By Letter to the Editor
March 7, 2023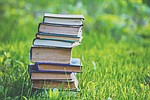 The Northern Arizona Book Festival returns March 30 - April 2 with live and virtual programming for all ages, including readings from multiple local and regional authors, poetry slams, workshops and a day of interactive activities and live performances for all ages in Heritage Square.
By Margarita Cruz, President Northern Arizona Book Festival
February 21, 2023
Prev Next