* Click here for Obituary Submission Details
Donald will be greatly missed by his family and friends, and all the players and relationships he developed over the years.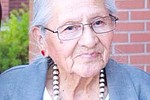 Former Tohatchi Red Willow Farm Board president and beloved community leader Dorothy Bitsilly, passed away Feb. 23 at the age of 93.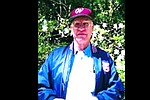 Ralph "Sam" Conner Jr., age 86, passed peacefully at home in Winslow Arizona on January 21, 2022
Robert Wick, who guided Wick Communications for nearly six decades, died Thursday.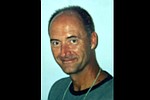 Thomas Philip Mentzer, age 64, died unexpectedly on Sunday, Nov. 21, 2021.
On Nov. 18, the Navajo Nation issued a proclamation, which called for all flags to be flown at half-staff Nov. 19 in honor and remembrance of Diné Korean War veteran Bennie Harvey James.
Samuel Jesus Smith found peace on October 21, 2021, surrounded by family at Hospice of the Valley in Phoenix, Arizona.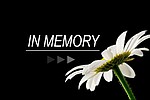 John James Hannon, known to most as Jack, entered into his well-earned eternal rest on Sunday, July 18, 2021.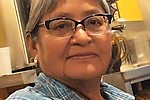 She was born July 18, 1957 in Flagstaff, Arizona to Alvin and Louva Hosteenez. She passed away at age 63 Sunday, January 17, 2021 in Flagstaff, Arizona.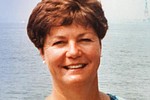 It is with deep sorrow and much love that we mourn the passing of Elizabeth 'Betty' Wade, of Cottonwood, Arizona, on Dec. 13 at the age of 75 years.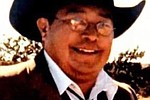 Francis Ambrose, Sr., 62, of Jeddito, Arizona, passed away on Saturday, Dec. 5, 2020.
On Nov. 2, 2020, James Todd Roth passed away at the age of 78.
Kate was a proud graduate of Diné College in Tsaile, Arizona.
Geraldine L. Hadley, age 55, was called to Heaven on June 3, 2020 at 7:40 a.m. (EST).
Prev Next