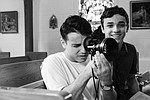 WINDOW ROCK, Ariz. — Navajo Nation TV and Film is pleased to share information regarding an open casting call for Indigenous talent for an upcoming feature film titled "Sue Thunder, Johnny Lightning."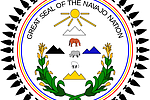 WINDOW ROCK, Ariz. – On Nov. 27 the Navajo Nation Council's Law and Order Committee (LOC) received two reports from the Navajo Nation's Judicial Conduct Commission (JCC).
GANADO, Ariz. — Sage Memorial Hospital Canvas for Care Art Program is pleased is seeking artists and donations.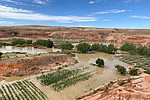 KYKOTSMOVI, Ariz. — The Hopi Tribe has announced that the U.S. Army Corp of Engineers, through the Silver Jackets program, has approved assistance for flood mitigation projects at First Mesa and Moenkop.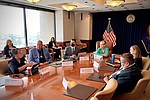 On Nov. 28, Navajo Nation Council Speaker Crystalyne Curley was among several tribal leaders who met with Arizona Governor Katie Hobbs and her policy advisors to receive updates regarding efforts to address fraudulent sober living homes in the Phoenix area, which have victimized enrolled members of numerous tribes including the Navajo Nation.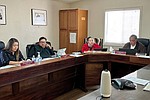 WINDOW ROCK, Ariz. — The Navajo Nation Council's Budget and Finance Committee received an update report on the Navajo Veterans Housing Program from Navajo Nation Veterans Administration (NNVA) Executive Director Bobbie Baldwin Nov. 25.
WINDOW ROCK, Ariz. — Tónaneesdizí (Tuba City) Chapter Council of Nataanii officials were applauded by Navajo Nation President Buu Nygren for their hard work in pushing for new construction funding for the Tuba City Senior Center.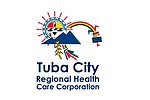 Tuba City Regional Health Care Corporation serves sexual assault victims by providing a comprehensive medical treatment and confidential forensic evaluation by nurse experts.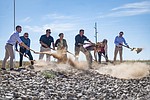 Work on a $10 billion project that will funnel renewable energy across the West has come to a halt in southwestern Arizona, with Native American tribes saying the federal government has ignored concerns about effects that the SunZia transmission line will have on religious and cultural sites.
By Susan Montoya Bryan, Associated Press
November 21, 2023
HUNTERS POINT, Ariz. — An elderly piñon picker was found safe after being reported missing the afternoon of Nov. 10.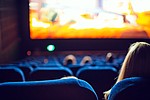 WINDOW ROCK, Ariz. — Navajo Nation TV and Film (NNTVF) and Division of Diné Education (DODE) are pleased to announce the establishment of the Navajo Nation Filmmakers' Grant Program (NNFGP).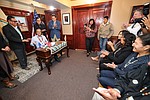 WINDOW ROCK, Ariz. — Emergency legislation to provide more than $5.6 million in funding to Diné College and Navajo Technical University has been approved by Navajo Nation President Buu Nygren.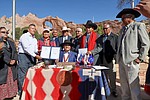 WINDOW ROCK, Ariz. — The Navajo Nation has reaffirmed its stance to protect, preserve and conserve the sacred use of peyote by the Navajo people as set forth in the Navajo Bill of Rights.
Prev Next