KARMA event allows educators and families to explore culture with engineering
Alexandra Wittenberg, Navajo-Hopi Observer
Originally Published: September 12, 2023 10:42 a.m.
FLAGSTAFF, Ariz. — Families, teachers and scientists came together at Northern Arizona University Aug. 26 for the Ke'yah Advanced Rural Manufacturing Alliance (KARMA) event, "Acknowledging Culture in 21st Century Learning."
The all-day event included presentations by Diné College Professor Miranda Haskie and Zero Robitics, with educators showcasing how they have been incorporating engineering in their classrooms at Second Mesa on the Hopi Reservation, Little Singer Community School in Winslow, St. Michael's Indian School and schools in the Black Mesa area.
Students learned and experimented through play with LEGO robotics and motors, designing kinetic sculptures, which they then presented to the adults at the event.
Bailey showed and shared her kinetic sculpture — a house with umbrellas on top which she says was inspired by the movie "Up" — with NAU Center for Science Teaching and Learning staff, who wowed her design.
Photo Gallery
KARMA engineering at NAU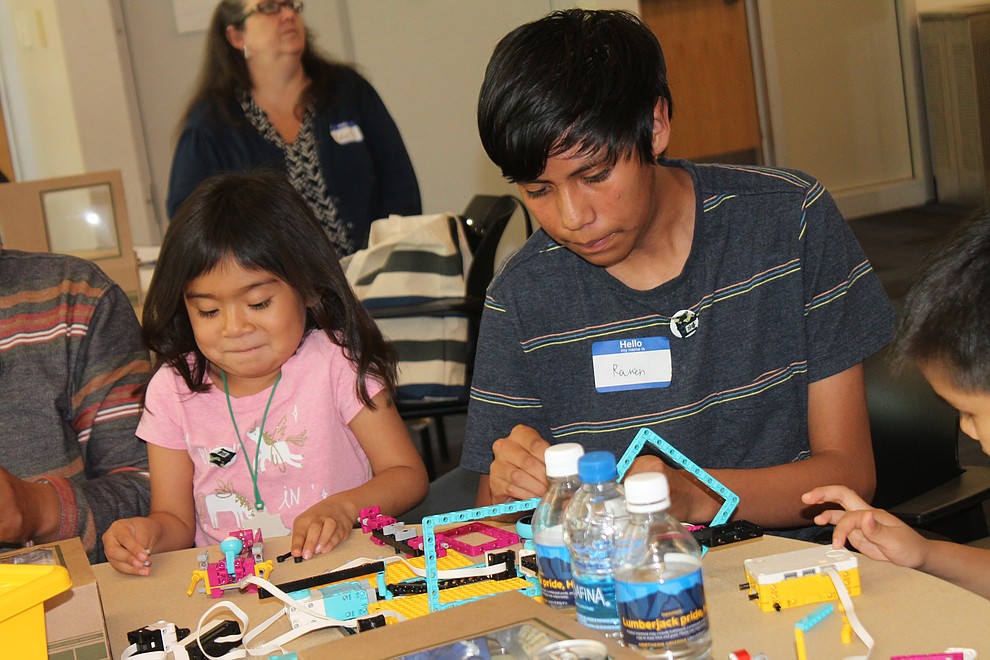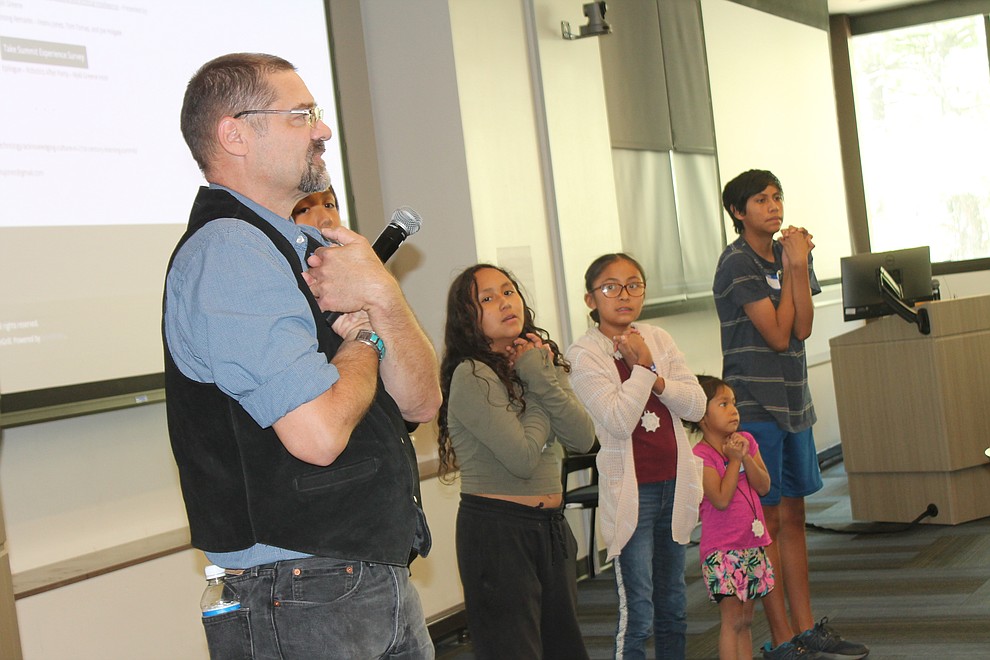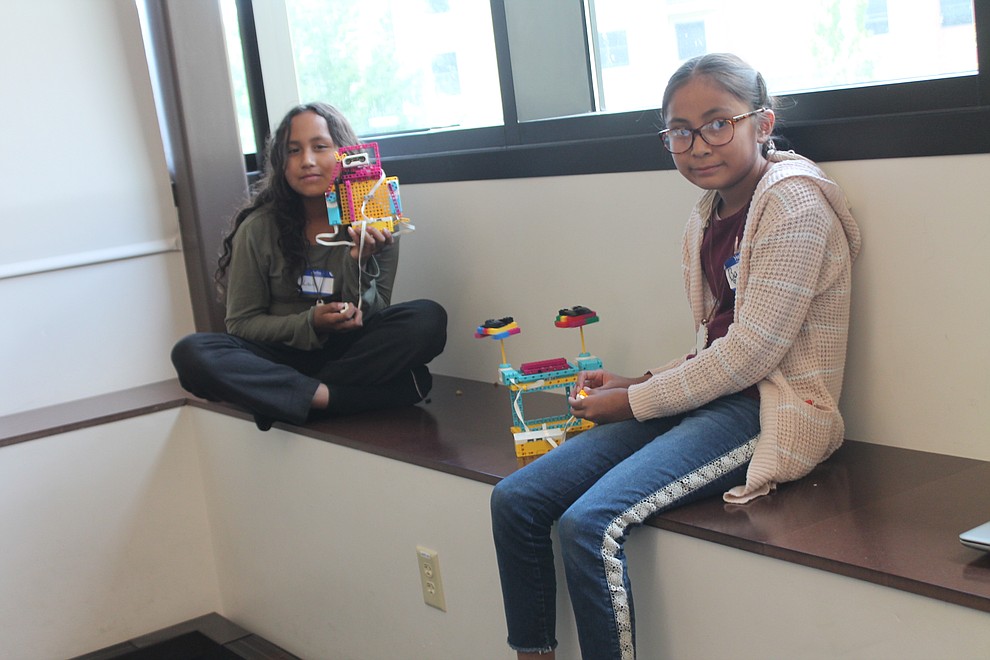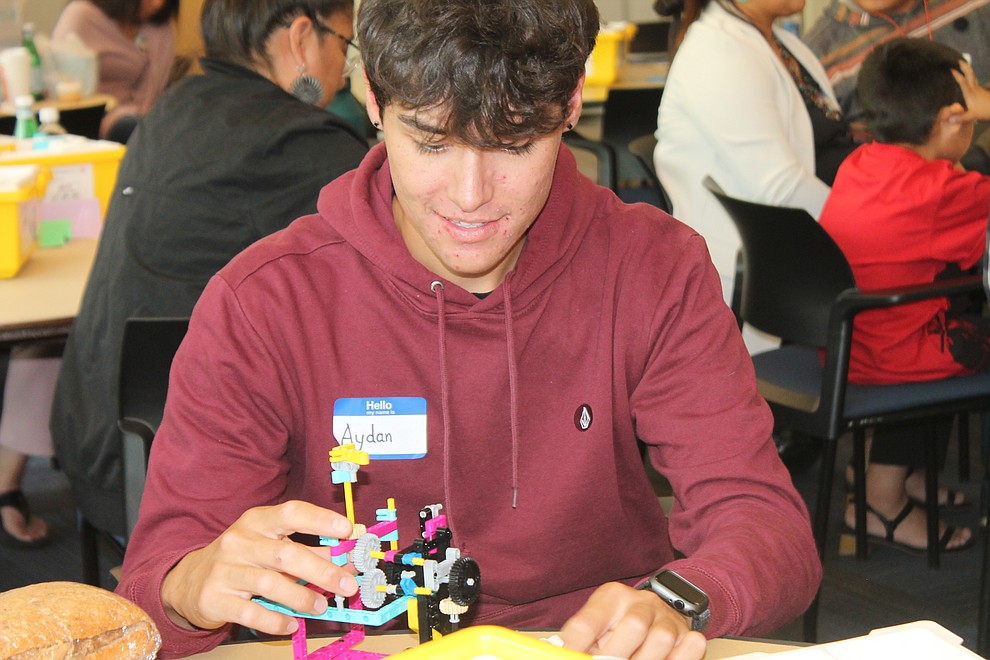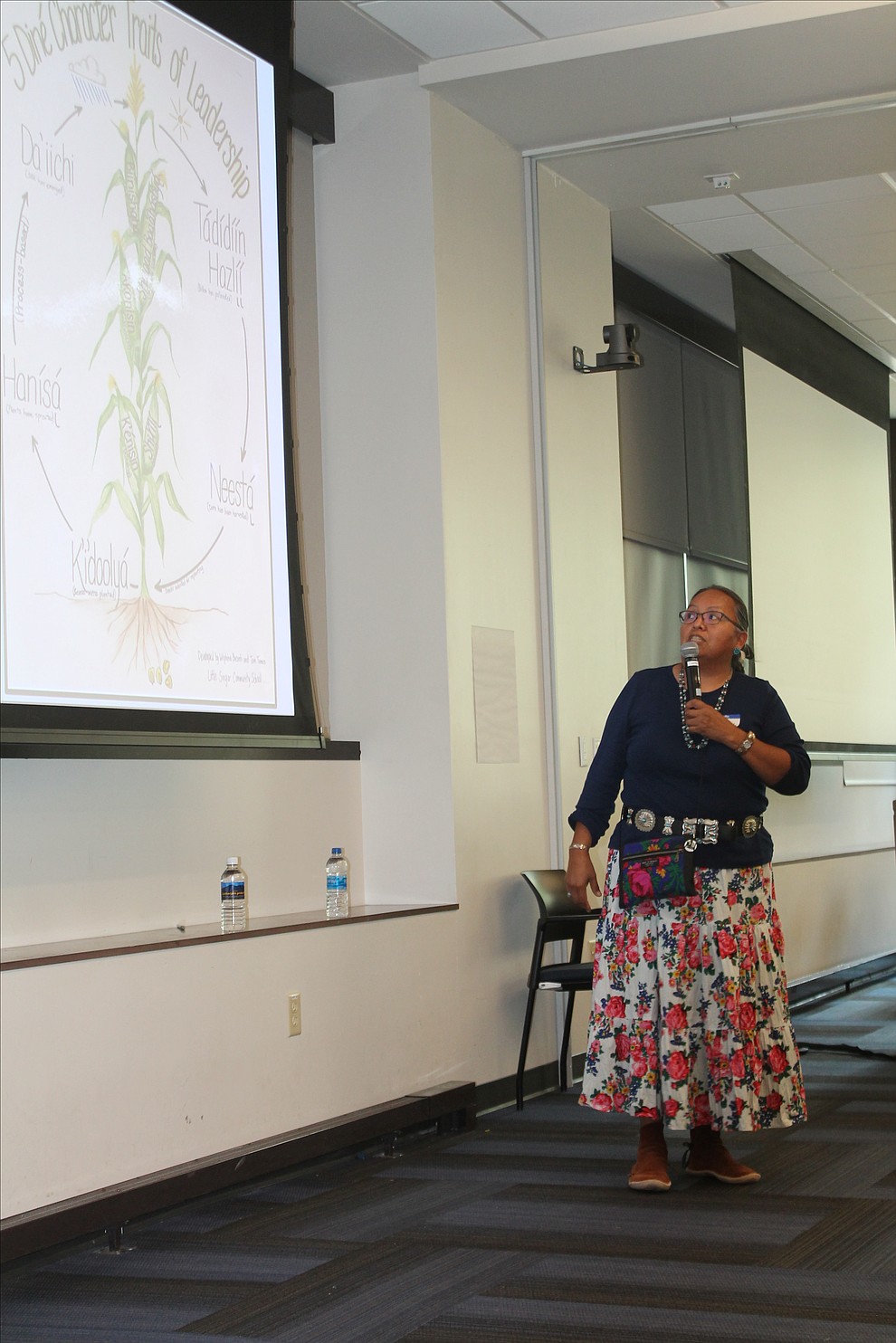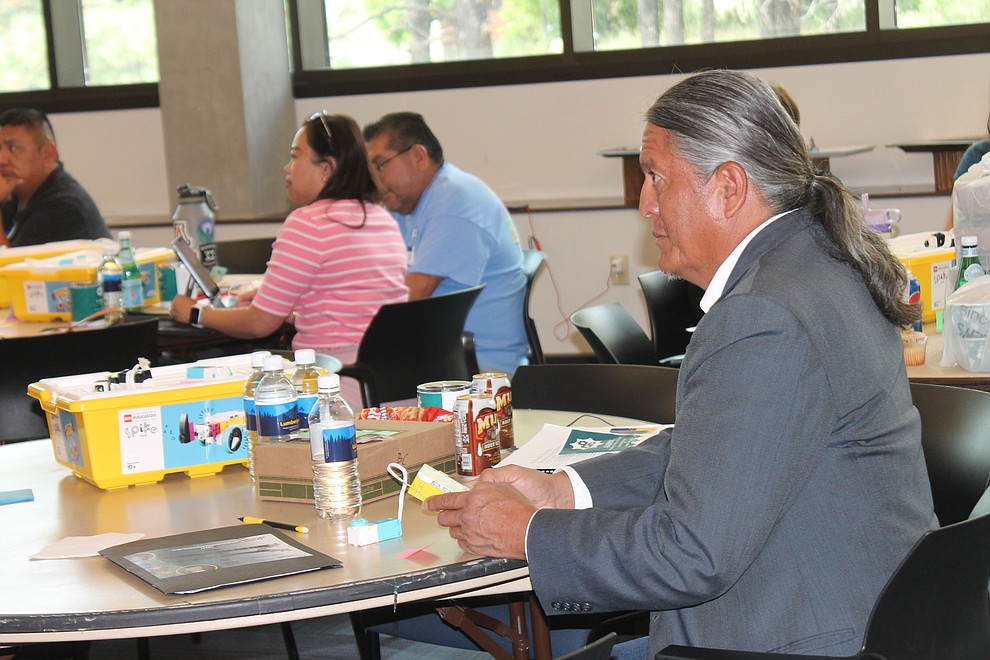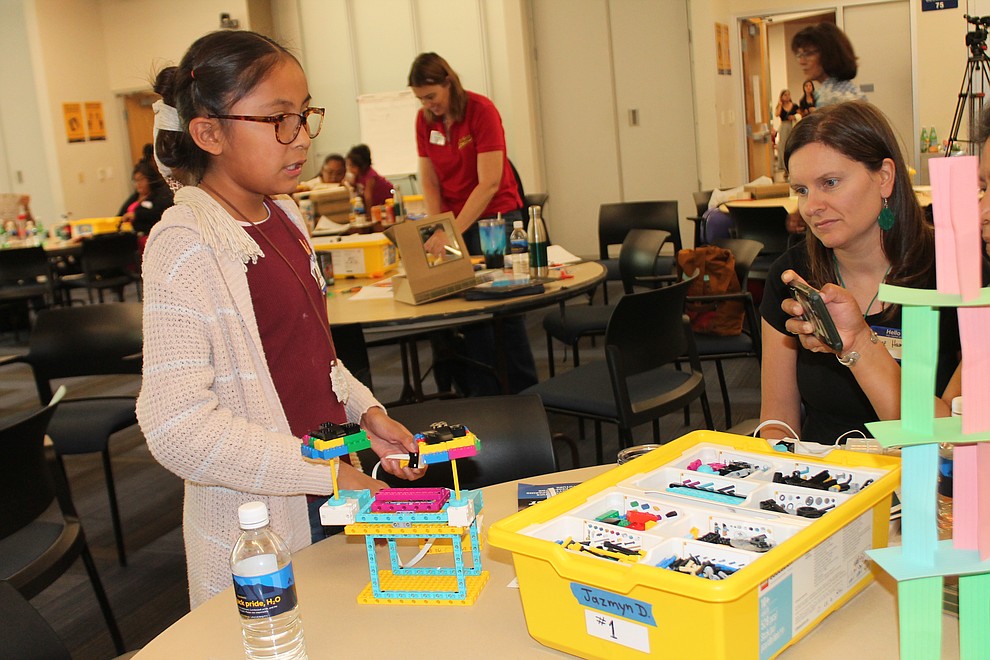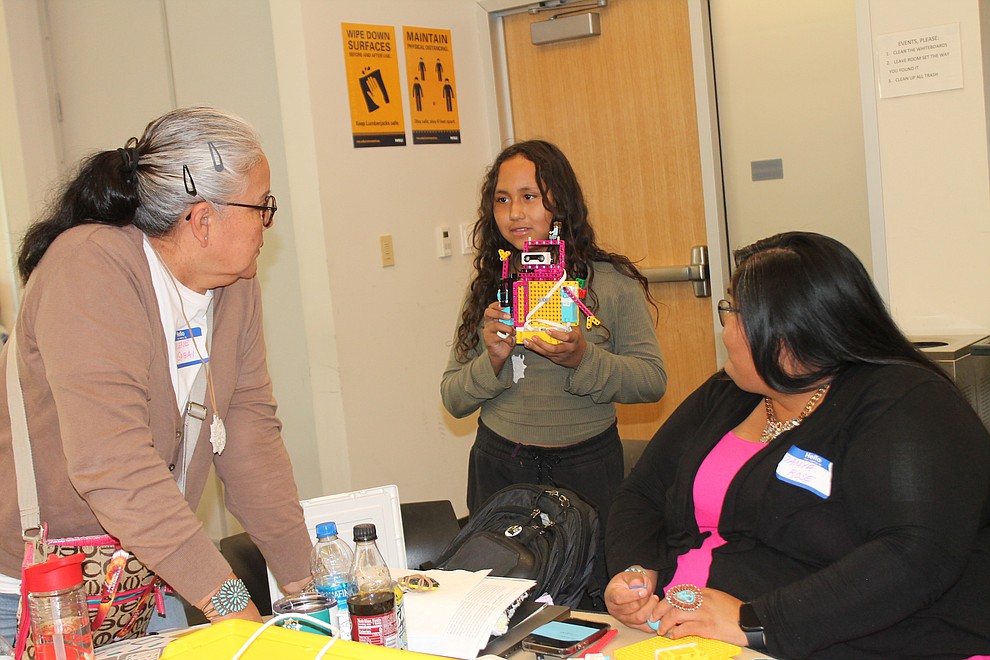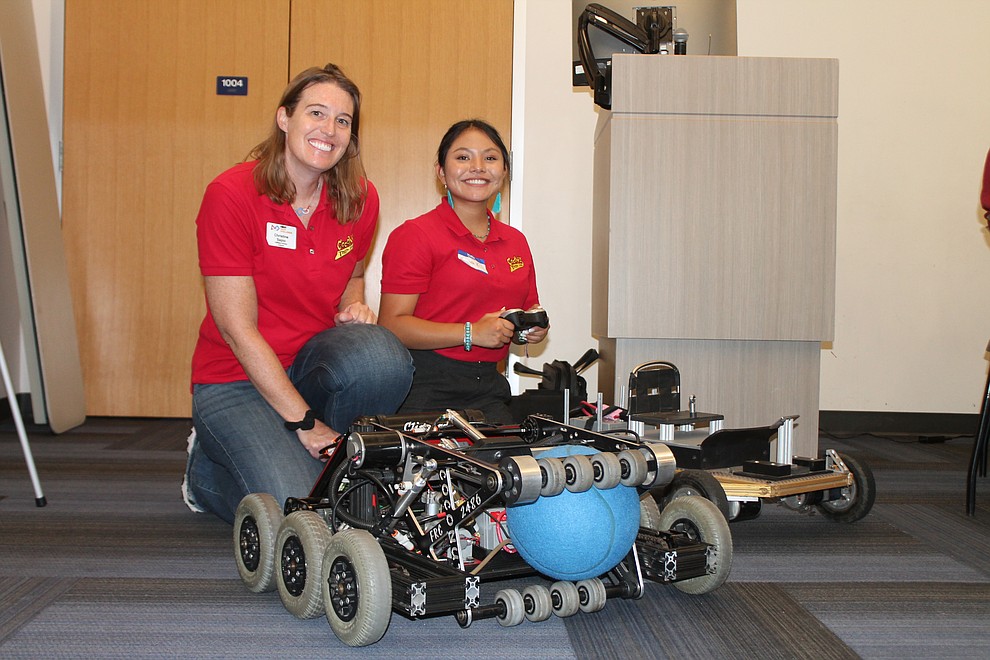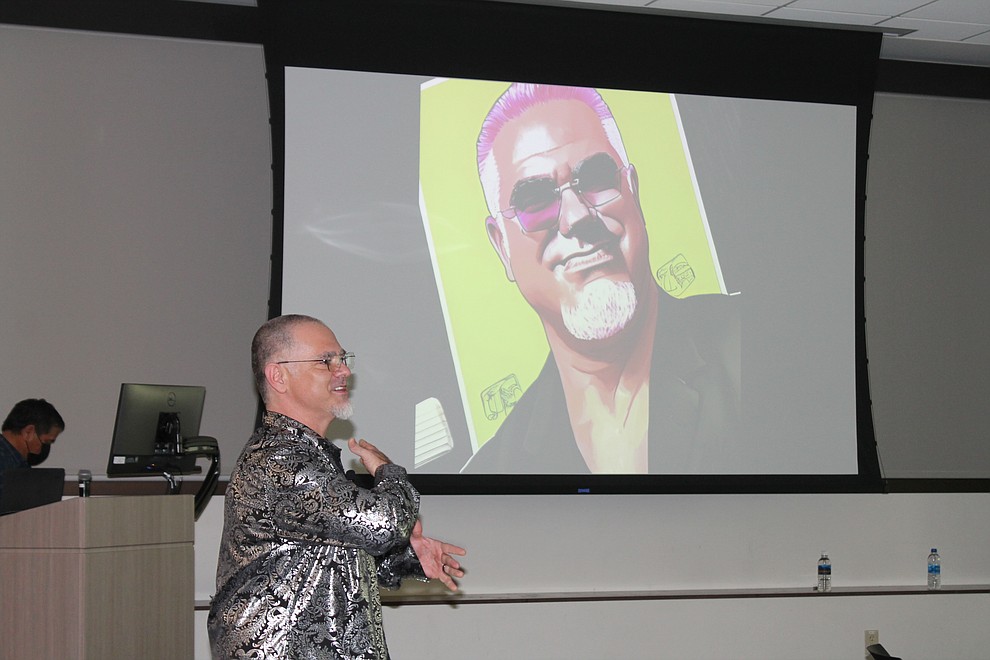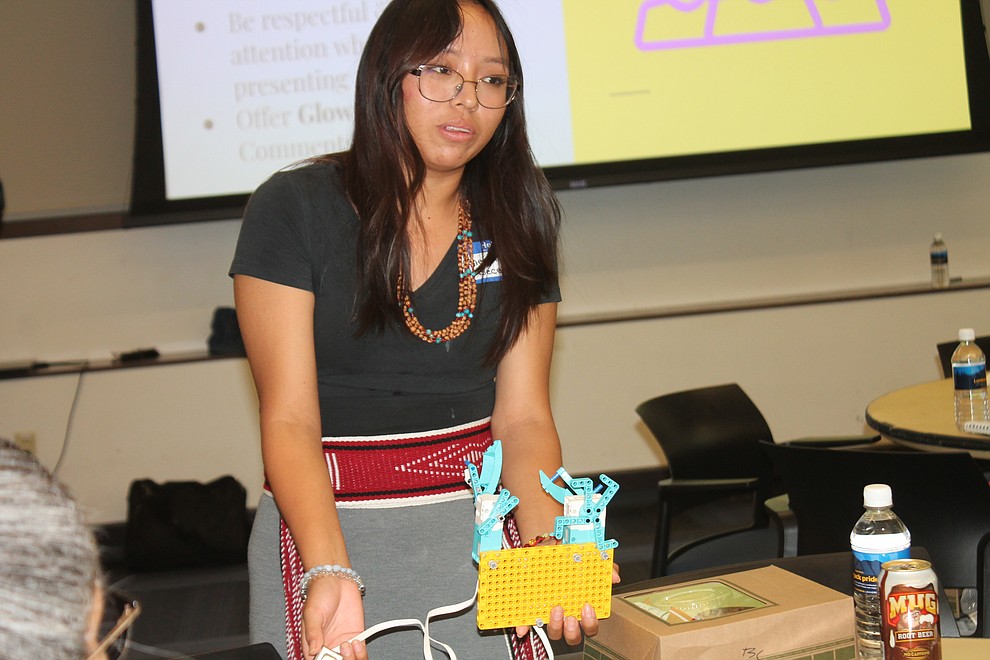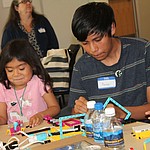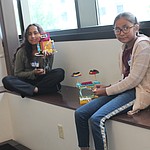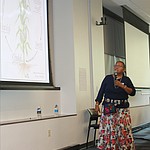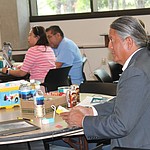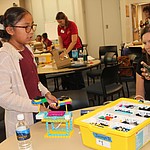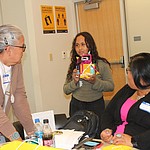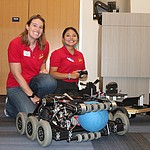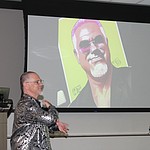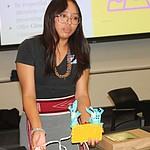 "With the light sensor, I can make these motors move in different directions...and I can make them go in different speeds," Bailey told them.
Meanwhile, Anna showed Luther Lee, Director of Tribal Engagement at U.S. Senator Mark Kelly's Office, how to use the hub.
Lee said he was introduced to KARMA through his niece and nephew who both have been through the program at Coconino High School. "It's amazing what students can create and it's a great introduction to prepare them for higher education," Lee said.
Lee was particularly impressed by software developer Albert Haskie's presentation of his app, Adoone'é, that allows users to navigate the complexities of the Navajo clan system and find more about their clans. Haskie used color coding to program the app.
Lee said he learned a lot about binary and color coding at the event.
"My hope is that these programs will continue to be funded to allow students to excel in the field of Science, Technology, Engineering, Art & Mathematics, and through KARMA and Robotics they can continue gain this knowledge," Lee said. "In my opinion we do need more STEM/STEAM programs within the tribal schools and the lack of internet services also adds to the challenge."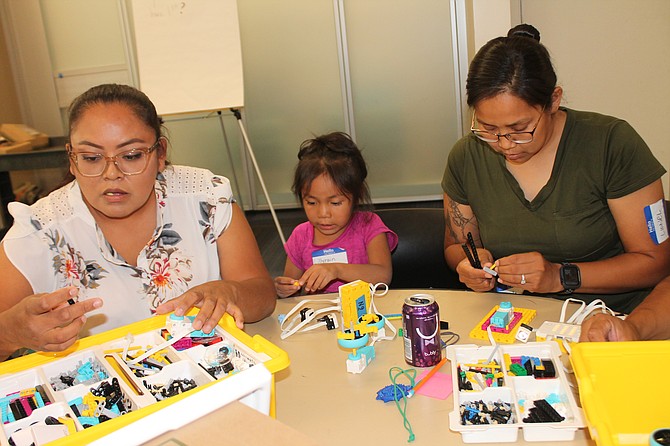 Kathleen Magrane, who oversees the outreach, operations and teacher training for the Zero Robotics Program, came from Massachusetts to present awards to students from Little Singer School. Zero Robotics is a computer programming competition in which middle and high school students program a squadron of miniature satellites inside the International Space Station. Students write code to control the speed, direction, and rotation of the satellites to solve a specific challenge.
"The success of Little Singer students in the 2023 Zero Robotics program was the result of their hard work and commitment but also a result of the community that supported them," Magrane said. "Parents, teachers, siblings and other schools and community-based organizations were all important components to their success and so coming to Flagstaff was important because we wanted to honor the community as a whole."
Zero Robotics is just one of numerous programs that KARMA partners with to bring strong science and engineering opportunities to students on the reservation, in the hope when the students grow up they can use their knowledge to help with businesses and entrepreneurship, helping to boost the economy there.
"Our partnership with KARMA allows us to broaden participation in robotics, computer science, and space exploration and helps us to ensure that Zero Robotics teaching tools are culturally responsive to Indigenous students and inclusive of Indigenous values," Magrane said.
Wilphina Becenti, Dine' language teacher at Little Singer School, explained how staff use the Dine' Character Traits of Leadership with engineering or any other project at the school.
K'énisin (Kinship), ákonisin (mindfulness), shił'ílj (value), bííníshgha (merit and will-power) are all important to keep the students grounded, especially with artificial intelligence and other up-and-coming scientific developments, Becenti said.
There will be another KARMA training for educators Sept. 22 and 23 at NAU.
Learn more at https://wiikarma.technology.
SUBMIT FEEDBACK
Click Below to: