Hopi High School Bruins travel to Ash Fork for volleyball invitational
Marilyn R. Sheldon, Navajo-Hopi Observer
Originally Published: September 12, 2023 10:33 a.m.
ASH FORK, Ariz. — Sometimes the score of a match isn't indicative of the quality of play. It was certainly true of the Hopi High School volleyball team's efforts last weekend.
The Hopi Lady Bruins played tough. They scrambled, dove and generally ran everywhere on the court to keep rallies alive. Many rallies were around eight shots apiece, but in the end, they seemed to find themselves on the losing end most of the time.
"I was really proud of the girls," Coach Eva Bahnimptewa said. "They had some great and long rallies, and chased down a lot of balls. We are as good as a lot of other teams. When we make mistakes, we tend to get mad at ourselves. We can be our own worst enemy."
In the first round robin Sept. 8, their match was against host school Ash Fork. The Bruins won the first set, 25-21, then lost the next two sets, 8-25, and 6-15 in the best 2-of-3 match. Later on Friday, they lost 2-0 to the Camp Verde Cowboys, who wound up winning the tournament.
Photo Gallery
Hopi High School Bruins travel to Ashfork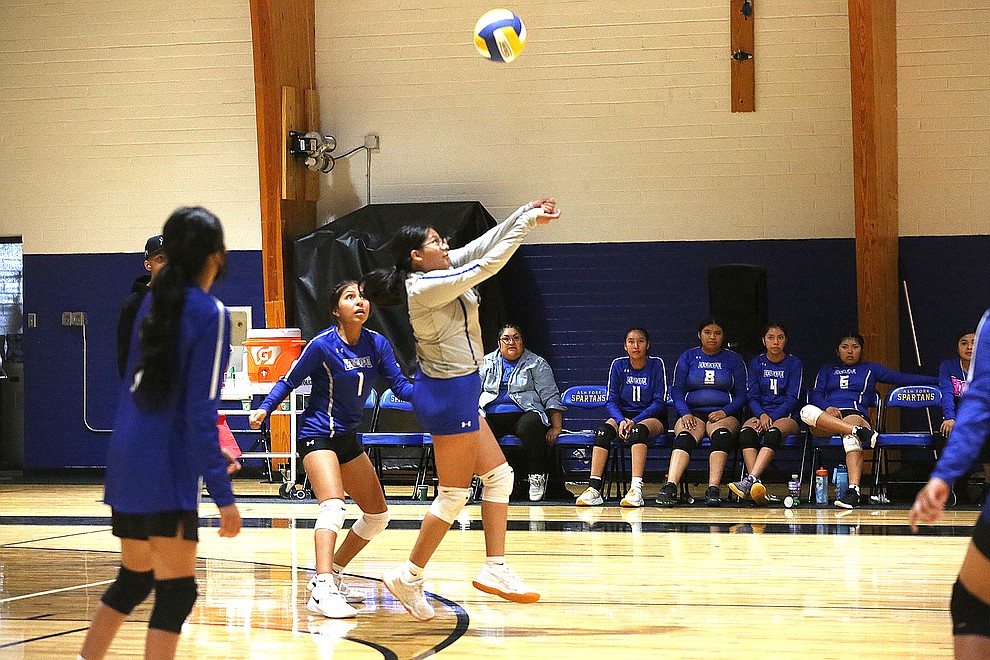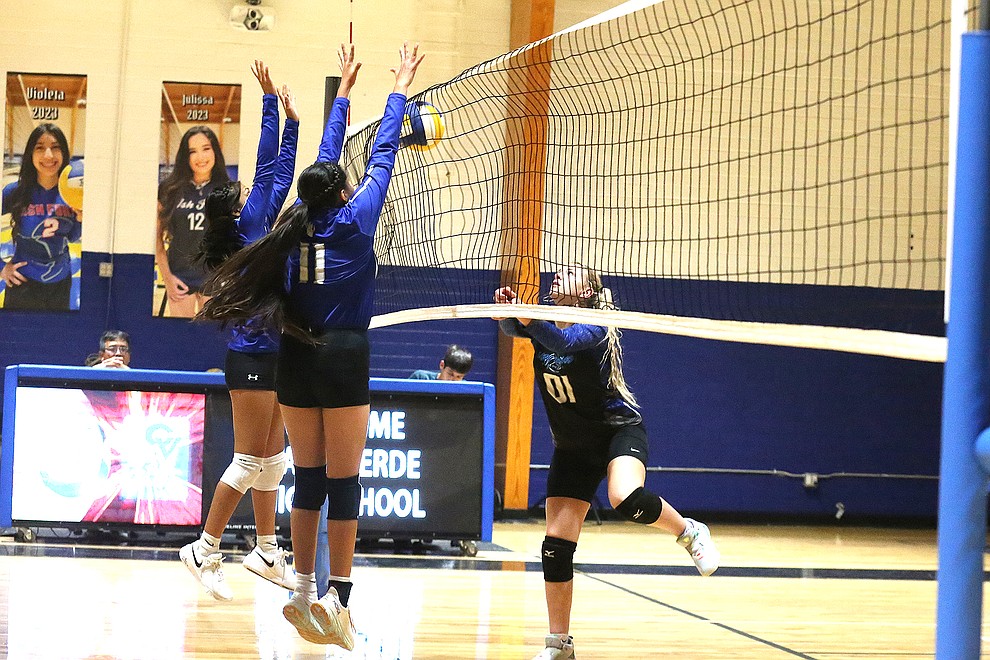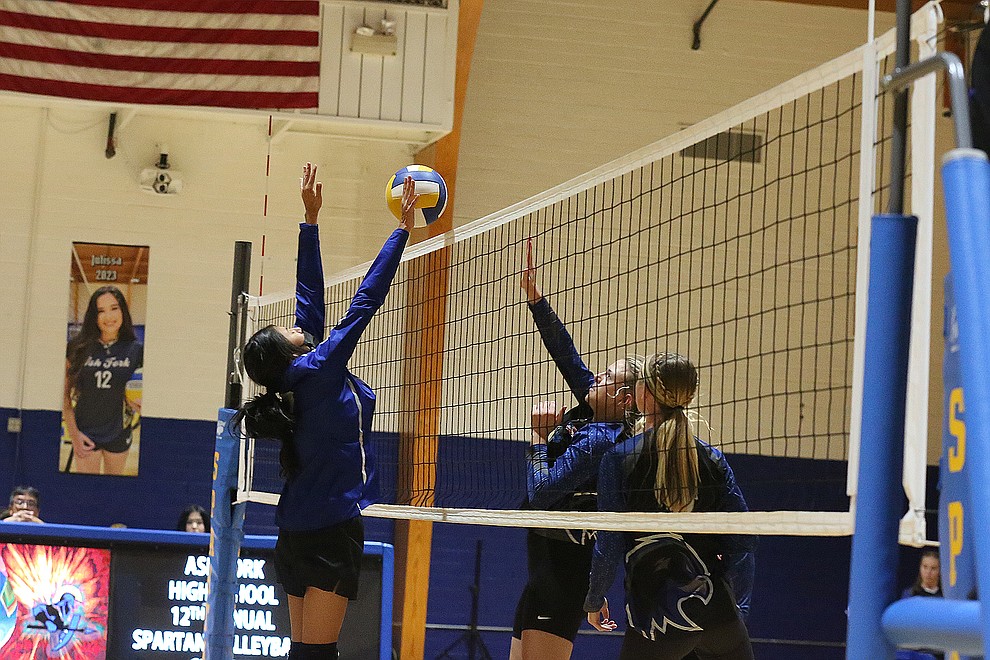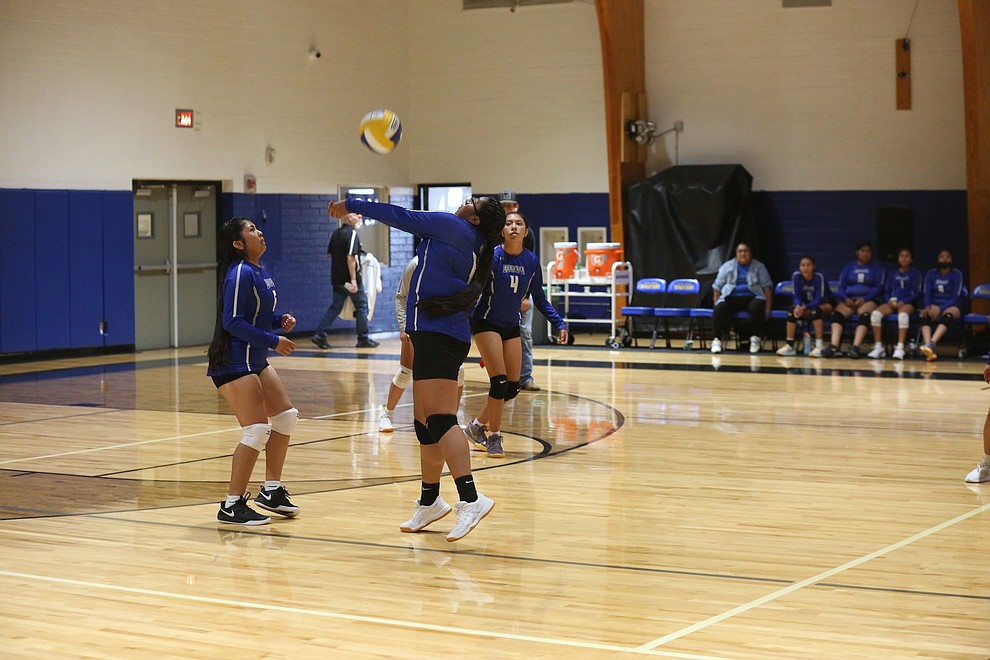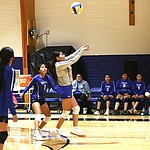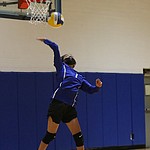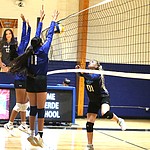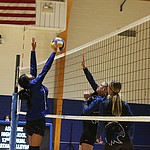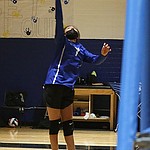 Next up for Hopi was a game with the El Capitan Eagles. The bigger Eagles dominated a lot of the match, and won, 2-0. They then played Grand Canyon and lost in straight sets.
The championship rounds Saturday morning brought the Bruins their sole win of the tournament. They bested the Seligman Antelopes, 2-1.
Their final match of the tourney found them matched up against Grand Canyon, with a 1-2 outcome in favor of the Phantoms.
Coach Eva Bahnimptewa thinks her team has a lot of potential. The team is young, and unlike other opponents they face, Hopi doesn't have a summer league volleyball program to get a head start on the season.
Her co-captains, Lita Kastillo and Kyra Wadsworth, are beginning to provide leadership for the other players.
"They (Kastillo and Wadsworth) just need to come out of their comfort zone and advocate for the team," she said. "It's hard because of our culture, we're taught to be humble, and it's hard to get the girls to realize they have to be their own cheerleaders, and get loud. They're getting it. We're as good as a lot of these teams, we just have a mental block at times."
She has some talented players on the squad. Now that the starters are firmed up, she is looking forward to them working as a cohesive unit.
She has two juniors for her setters. Maryanna John is the primary setter and Heavenleigh Miller is the backup setter. This is John's third year on varsity. Last year she was the team's libero, but with her setting ability and soft hands, Bahnimptewa has moved her to the setter position. One of Miller's best attributes is her ability to run the court, and make solid saves.

At the net, in the middle blocker position, is the team's tallest player, 5'9" freshman Tia Lincoln. She's known for being a coachable player and always puts her best out in practice or a game.
"She's (Lincoln) our passionate player, and knows how to lighten the mood when we get too serious," her coach said.
The other starter, sophomore Melalani Honwikvaya, will join Lincoln at the net.
The Bruins have a busy schedule this week. On Tuesday, Sept. 12, they travel to Many Farms to take on the Lobos in a 2A North regional match-up.
On Sept. 14, they host 3A North Alchesay in a non-league contest, which starts at 6 p.m.
On Sept. 16 will find them in Valley (Sanders), for a 2A North match. That match will begin at noon.
Currently, the Bruins have a 0-4 overall record, but have yet to play a conference match.
SUBMIT FEEDBACK
Click Below to: