Young Navajo director making a name for himself at national festivals
Alexandra Wittenberg, Navajo-Hopi Observer
Originally Published: September 5, 2023 9:24 a.m.
Keanu Jones may be only 26, but he's been making films about the Navajo culture for over half his life. On Aug. 26 he showed his 12-minute short "Liberty of Jewels" at the first International Flagstaff Film Festival.

"Liberty of Jewels" is about a financially-strained Navajo father, Gilbert Etsitty, who works at the fictional Jeff's Trading Post in Gallup, N.M. He is tested by Jeff, his manipulative boss, and is forced to gain autonomy from him to save his relationship with his daughter.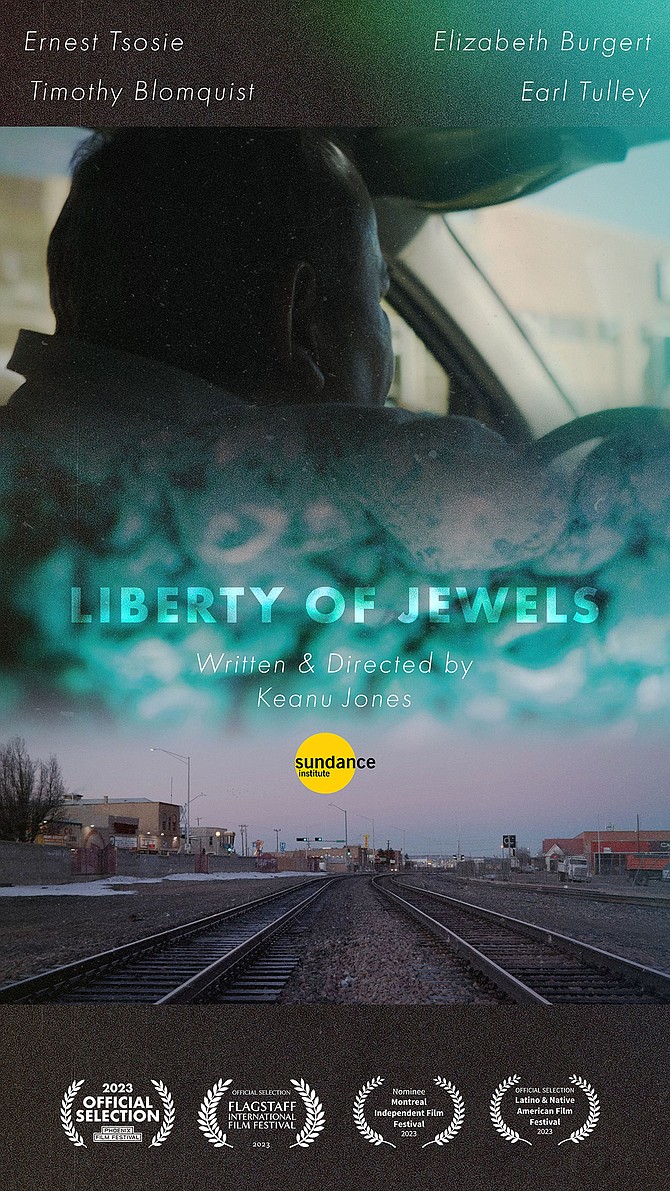 The story touches on the real-life tension of Indian trading posts in border towns like Gallup that are owned by non-Native Americans and often filled with items that are Native "inspired" but not necessarily made by Natives.
"Exploring the world of Indian art in the southwest was my biggest inspiration," Jones said, adding that he got the idea of making the film after watching "Uncut Gems" with Adam Sandler.
Funded by The Sundance Institute Indigenous Program in 2020, Jones had to wait two years after COVID hit to start filming the script he wrote. It premiered at the Phoenix Film Festival.
Jones said it has been great being recognized alongside other filmmakers at festivals. He said one of the actors for "Liberty of Jewels," Timothy Blomquist, of Farmington, N.M., received a lot of praise at the Flagstaff Film Festival.
Jones is from Grand Falls, Ariz. and grew up there and Flagstaff. He went to the STAR School in Leupp where he first experimented with filmmaking in middle school, making documentary-type short stories, like how-to make Nitsidigo'I', Kneel Down Bread.
"Filmmaking has always been something I gravitated toward," Jones said in a phone interview from his current residence in Albuquerque, N.M.
During high school at Flagstaff Arts and Leadership Academy, Jones joined Flagstaff High School's emerging film maker program where he made documentary short stories, including his 2015 "Giving Back the Navajo Way," about water rights in the Leupp area, which he made with some friends. It won him a trip to the White House for the White House Student Film Festival.
"My community is my identity," Jones said. "It's a part of who I am and I guess making films is just a part of me exploring that identity. I just want to tell stories from my perspective."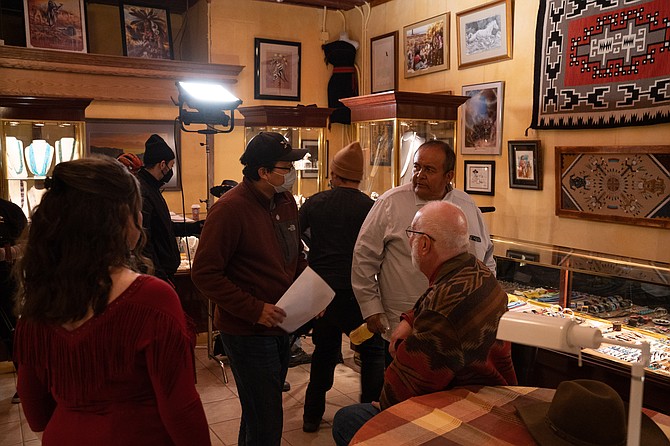 Jones said when he started filmmaking, there weren't a lot of Navajos included in the mass media, but he believes that has changed as social media has increased.
As a student at Navajo Technical University in Crownpoint, N.M., he studied creative writing and new media. In the year 2018 alone, he made three shorts: 9-minute long spooky "Hitchhiker," that takes place on reservation roads at night, "The Navajo Deer Story," about a traditional oral story and questions asked by a young Navajo boy, and "Vision," which shows how Navajo traditions condition youths and open opportunities. "Vision" took first place at the Navajo Film Festival in Farmington, N.M.
In 2019, Jones shot "Indian, Save the" on a Galaxy Note 9 phone. It is a creative documentary in English and Navajo based on the impact of the infamous words of Captain Richard Henry Pratt's 1892 speech that were used to encourage the formation of Carlisle Indian School.
"Indian, Save the" was selected for the 2022 Mother Tongue Film Festival, part of the Smithsonian Institution, which called it an impactful film that "empowers Diné people to exert their identity with pride" and "speaks to the suffering faced by Indigenous peoples in America, calling upon Native peoples to find their strength in the remembrance of those who fought for their survival."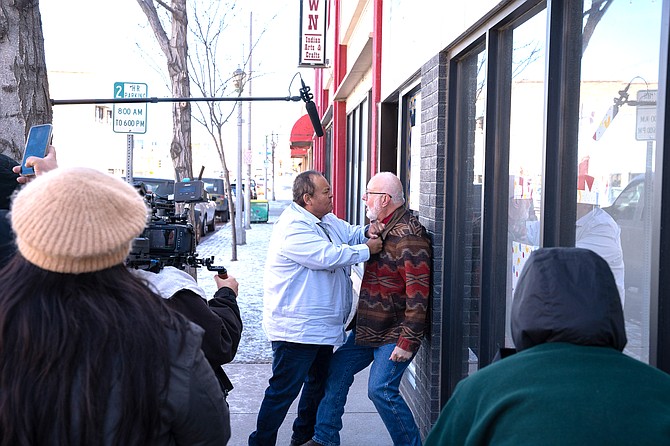 Next up for Jones is a short with the tentative name of "Lover's Cycle," which he is working on with producer Ashley Browning, from the Pueblos of Pojoaque and Santa Clara. Browning recently won a spot in Netflix's IllumiNative Producers Program, which mentors and fund Indigenous producers in the name of equity.
The film, according to Netflix, is about an overly optimistic young Native man struggling to accept the reality of his breakup that reluctantly plants him back to his family-owned laundromat.
"I enjoy imagining stories and interesting characters that are Native," Jones said. "Lover's Cycle emerged from the idea of a Native American type rom-com."
Jones hopes to film it in the northeast part of the Navajo Nation and that it will be out in 2024.
Jones says his life goal would be to make larger scale independent movies about his Navajo people.
SUBMIT FEEDBACK
Click Below to: