Rock Point takes on Joseph City
Marilyn Sheldon, Navajo-Hopi Observer
Originally Published: October 24, 2023 4:15 p.m.
ROCK POINT, Ariz. — Rock Point remains in first place in the 1A North Region. Heading into the 1A North Super Regional tournament, the Lady Cougars have an 8-0, 16-2 record.
Their only losses have come from 1A Canyon leader Williams and 3A Chinle.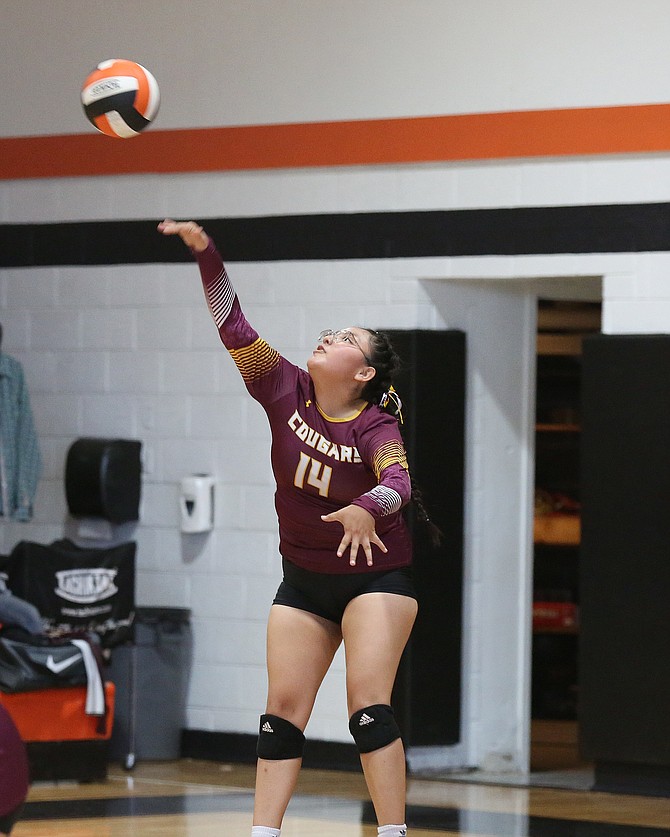 In action last week, the Lady Cougars hosted the Joseph City Wildcats Oct.21. Rock Point downed the Wildcats, 3-1. The game was 23-25, 25-23, 25-23 and 25-15.
Kaci Palmer had 12 kills and Kayle James had six in the offensive efforts. Sahriza Schoby tallied five ace serves, and teammates Tori Beatty and Shenoa Skidmore has four and three serving aces respectively.
The 1A North Canyon Super Regionals will be Oct. 24-28 at St. Michael High School.
SUBMIT FEEDBACK
Click Below to: