Navajo Nation leaders celebrate female mine workers on International Women's Day March 8
Originally Published: March 14, 2023 5:42 p.m.
TSAILE, Ariz. — Navajo Nation Speaker Crystalyne Curley along with Navajo Nation Vice President Richelle Montoya, Navajo Nation First Lady Jasmine Blackwater Nygren, and Miss Navajo Nation Valentina Clitso attended an International Women's Day event March 8 hosted by the Navajo Transitional Energy Company. The event celebrated the achievements of Navajo women.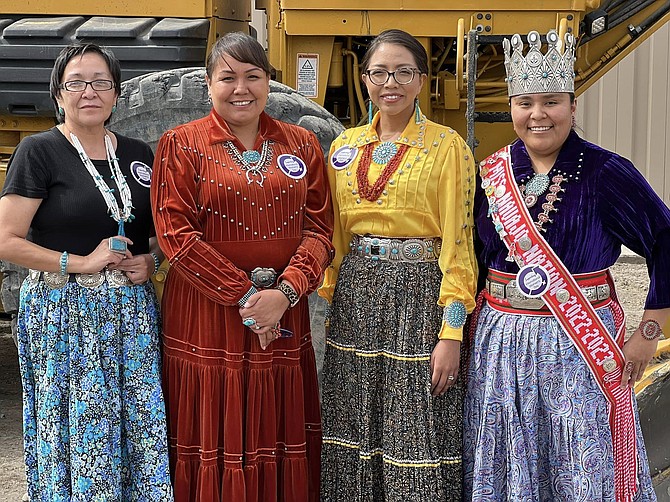 The event included a meet-and-greet with Navajo Mine women workers who shared their inspiring stories about overcoming challenges in pursuing their educational and career goals.
During the event, Curley recognized the important the importance of women in the Navajo community.
"As Diné, we are taught that women are to be highly-revered and respected for the role they play in our teachings, history and as the heart and center of our homes and families," she said. " From the teachings and blessings of Changing Woman, to the strong Diné women who helped bring our people home from Fort Sumner, to all of the women who inspire and lead us today, we give thanks and honor to all Diné asdzáá on this day."
She praised also praised the women who have taken on government roles in the community.
"We are very proud to see so many Navajo women taking on leadership roles at every level of government and within our communities, including my women colleagues on the 25th Navajo Nation Council," she said.
SUBMIT FEEDBACK
Click Below to: