Lady Bulldogs fall to Holbrook Roadrunners Feb. 3
Originally Published: February 7, 2023 1:03 p.m.
WINSLOW, Ariz, — The Winslow Lady Bulldogs faced a tough challenge on the road Feb. 3 against the Holbrook Roadrunners. The team gave it their all but fell 62-48. Freshman talent Taylin Puhuhefvaya continued to impress, scoring 16 points, including four clutch three-pointers, and grabbing eight rebounds. Junior Jaci Gonnie and Senior Shaelene Singer also had strong performances with 10 points each, while Freshman Kaitlyn Belone added nine points to the effort.
Despite the loss, the Winslow Lady Bulldogs have a record of 16-9 and are currently sitting in 6th place in the 3A Division. The Bulldogs will be back on their home court on Feb. 8 against the Payson Longhorns and on Feb. 9 in Show Low against Cougars, ready to give it their all as the season comes to an end.
Read more about the Lady Bulldogs' 2022-2023 season
Photo Gallery
Winslow defeats Tuba City, 54-37, in state second round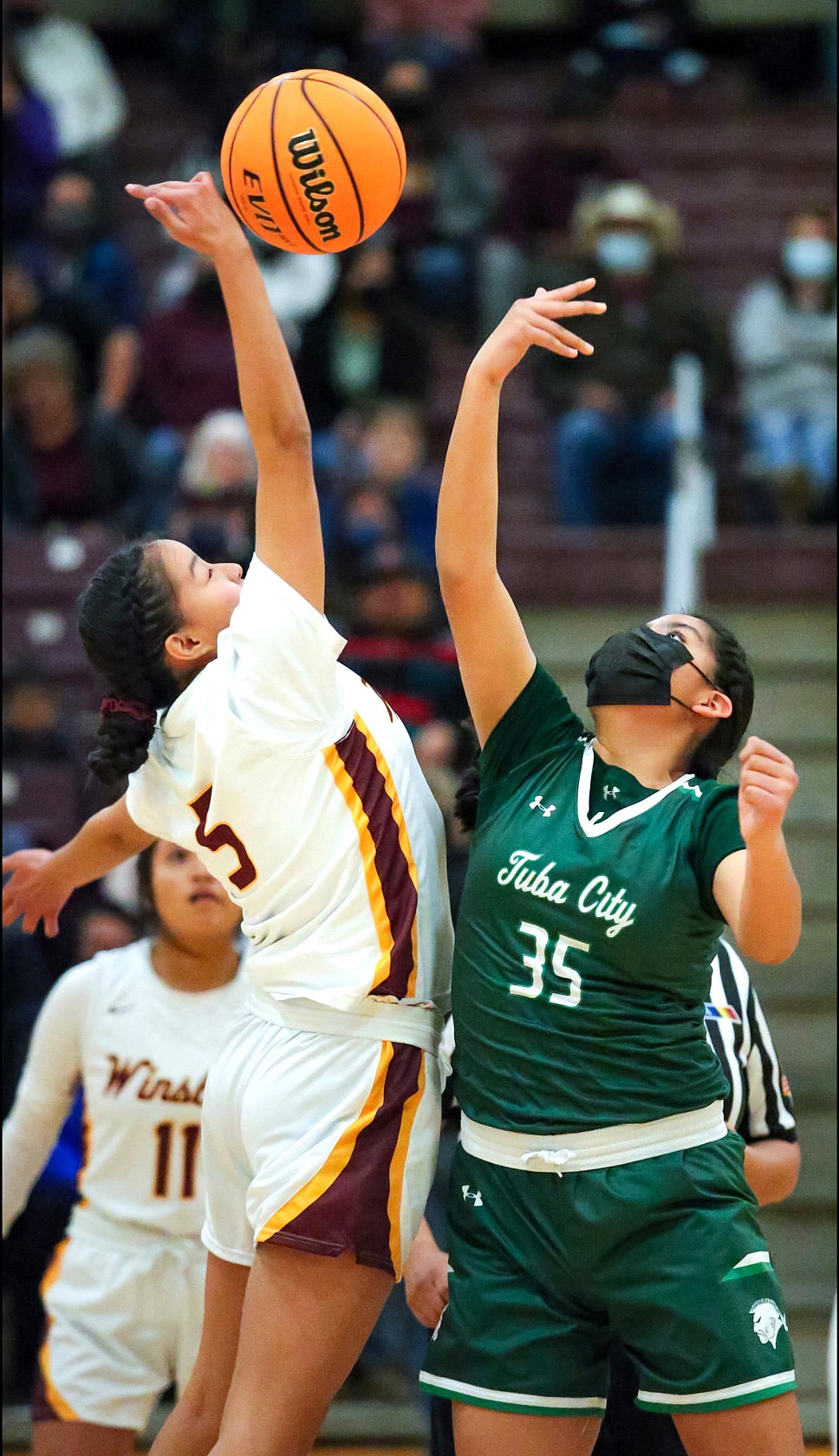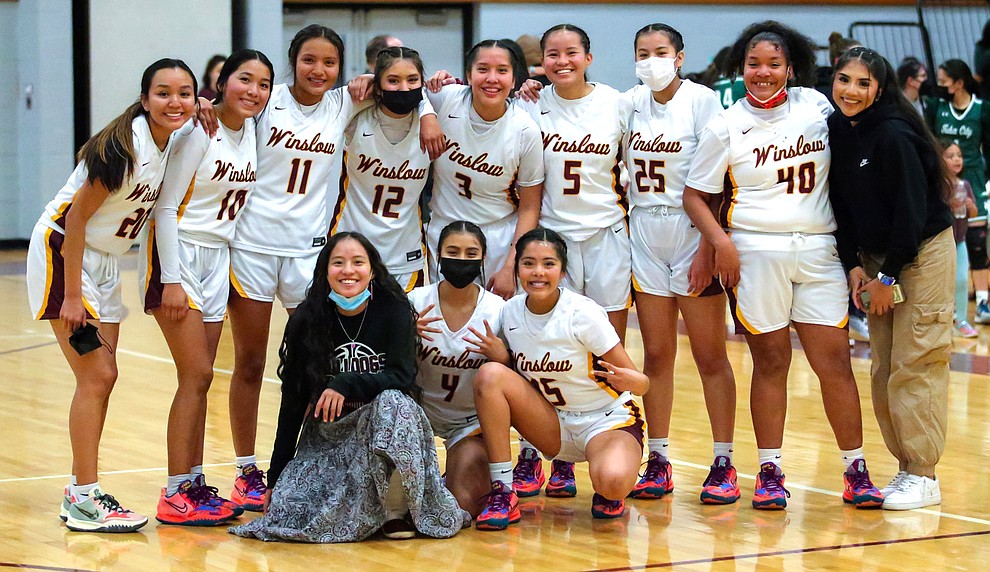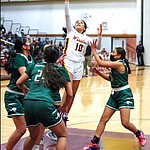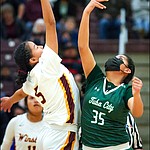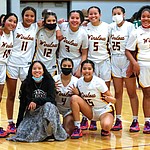 Photo Gallery
Winslow Homecoming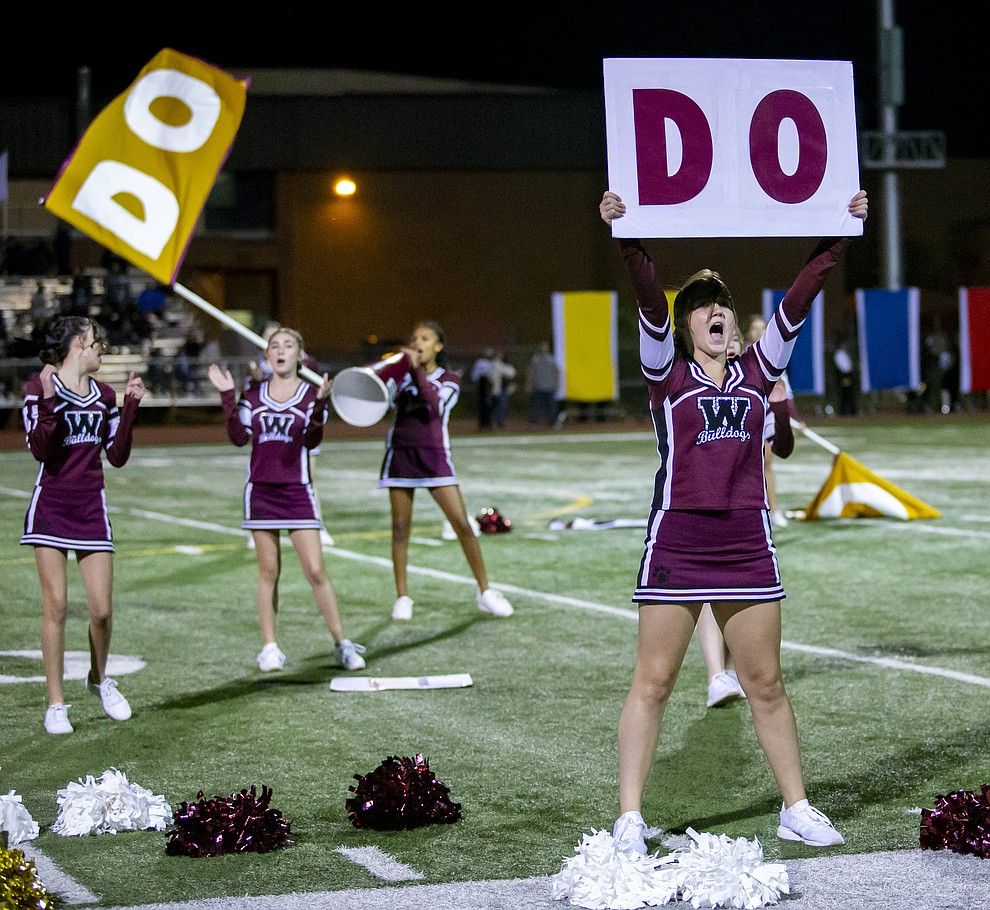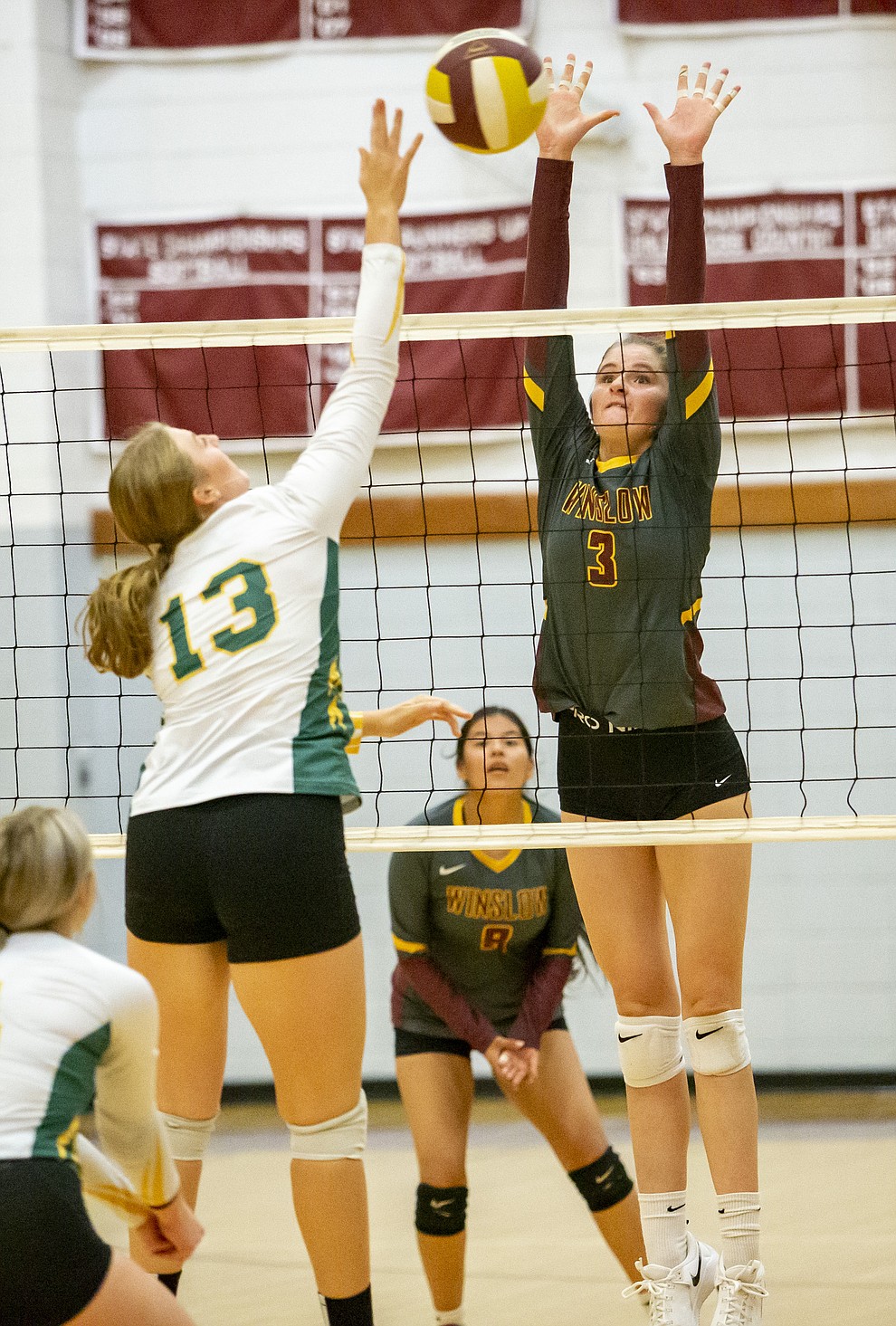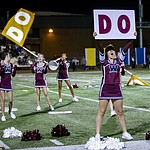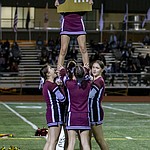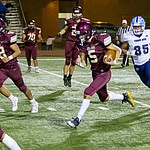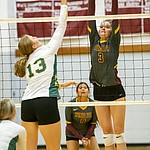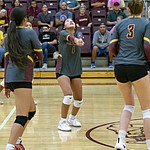 Photo Gallery
Lady Bulldogs Dominate: Freshman, Seniors Lead Winslow to Victory Against Holbrook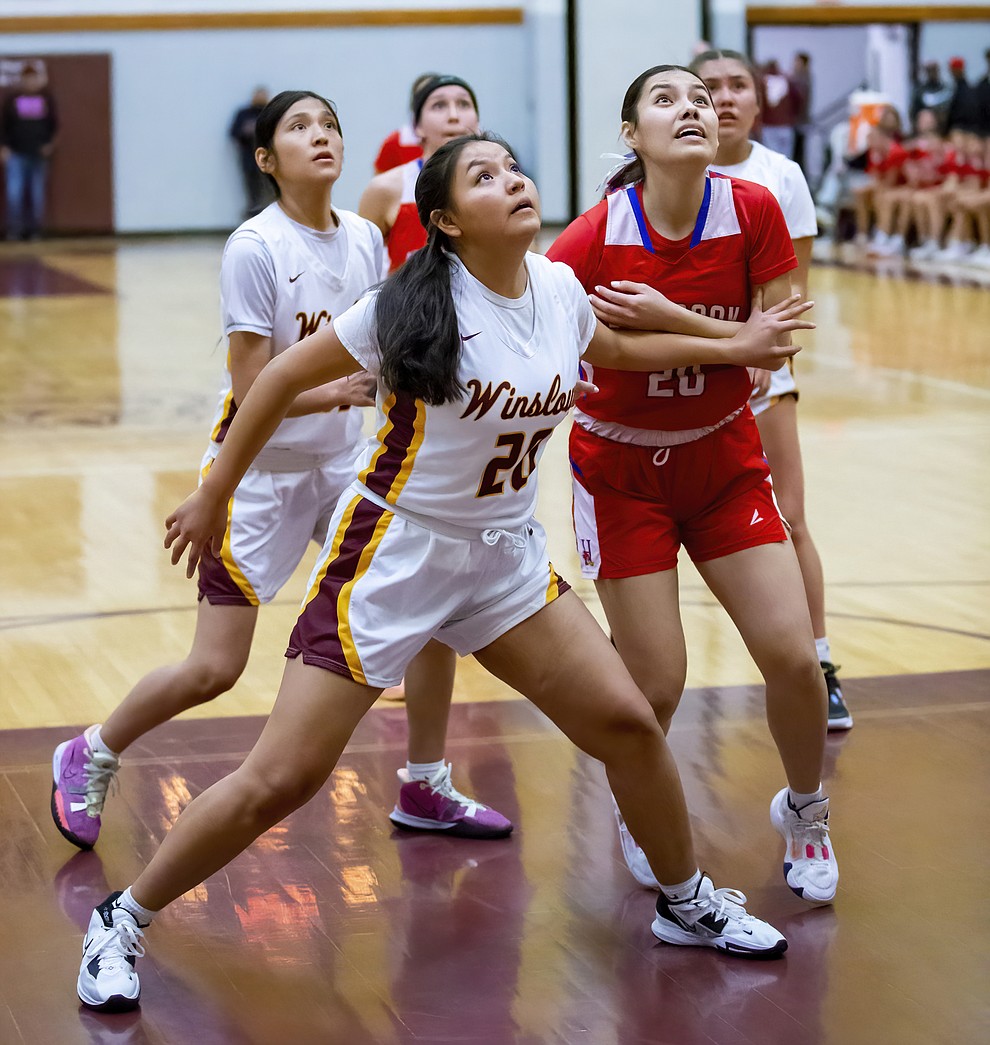 Senior Janessa Meyers boxes out an opponent. (Photo/El Big Guy)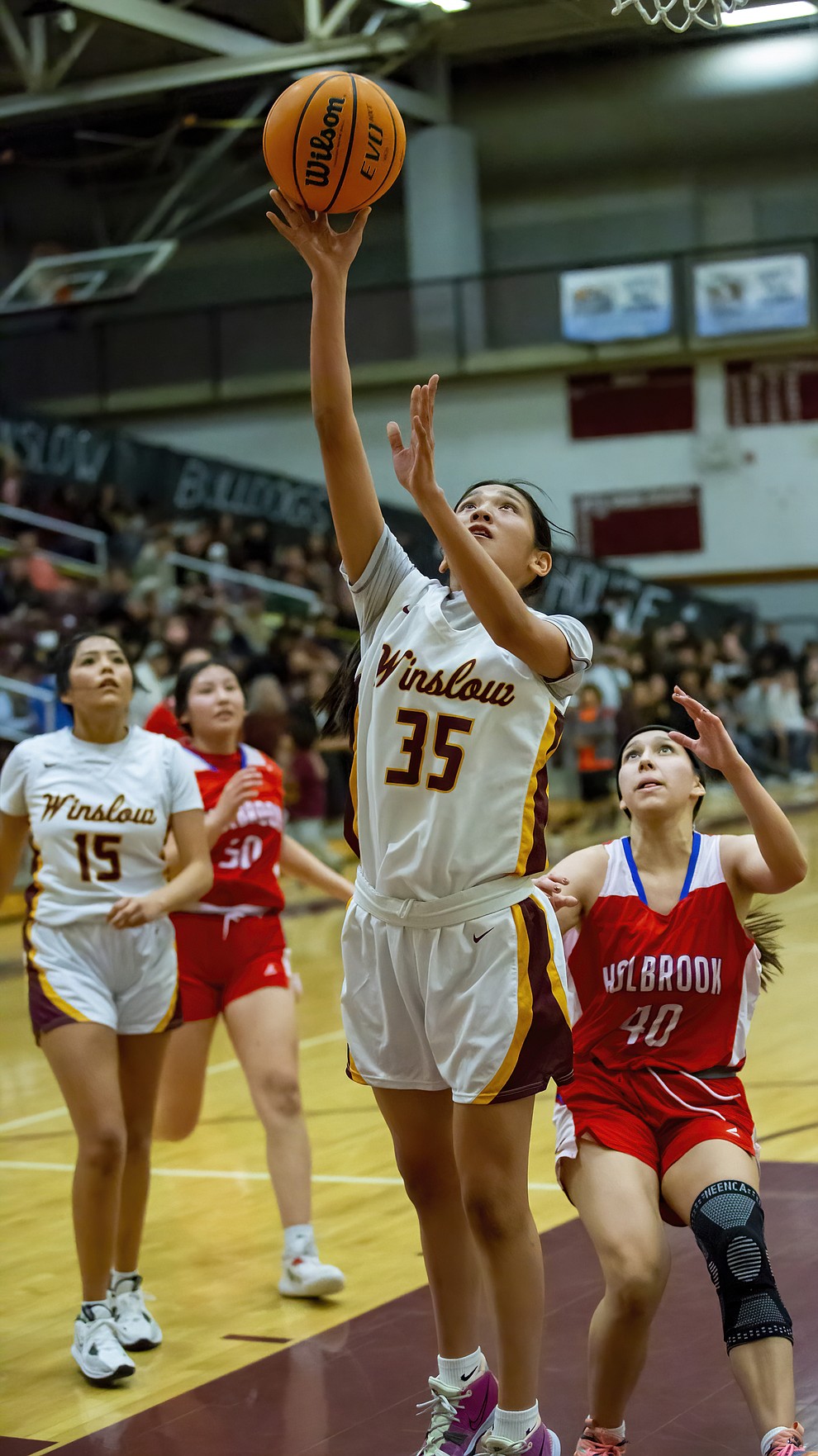 Junior Jauslyn Nells go for the lay up. (Photo/El Big Guy)
Freshman Taylin Puhuhefvaya lead the team with 17 points and 7 rebounds. (Photo/El Big Guy)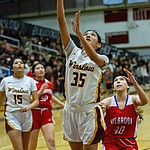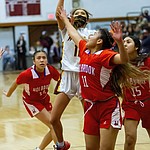 SUBMIT FEEDBACK
Click Below to: