Annual Central Navajo Fair and Parade kicks off in Chinle Aug. 26
Originally Published: August 29, 2023 12:01 p.m.
CHINLE, Ariz. — The annual Central Navajo Fair and Parade kicked off a weeklong cultural event that celebrates Navajo entrepreneurship, arts, culture, and agriculture. Thousands of residents and visitors lined the parade route to see colorful floats, marching bands, dancers and more.
Navajo Nation President Buu Nygren and First Lady Jasmine Blackwater-Nygren waved to crowds and greeted hundreds Saturday.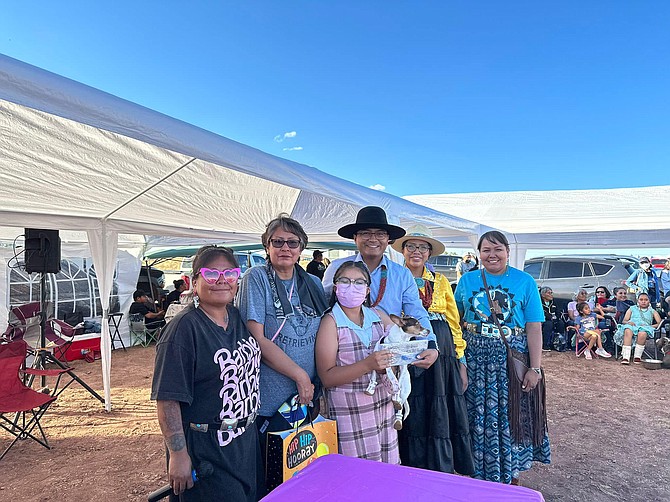 "It was an honor to participate in this important community event," Nygren said. "The Central Navajo Fair is about coming together, celebrating our culture, and supporting our local farmers, artisans, elders and youth."
The annual Central Navajo Fair is one of the largest fairs in the Navajo Nation, attracting thousands of visitors each year to enjoy Native arts, crafts, food, and entertainment. This year's fair theme was "Koodoo Hozhoodoo."
The multi-day event began on Aug. 21 with a baby contest, and on Friday the annual Elderly Fest took place.
A highlight of the weekend was the powwow on Saturday evening. Hundreds gathered in the arena to watch contest dances by various age groups and genres, including grass, fancy and traditional. Nygren delivered remarks in Navajo, thanking residents for continuing to uplift communities through song and traditional dance.
Information provided by the OPVP.
SUBMIT FEEDBACK
Click Below to: