Navajo Technical University holds second annual trail ride for higher education
Originally Published: August 22, 2023 10:43 a.m.
CROWNPOINT, NM – Navajo Technical University's Chinle instructional site director Arlena "Bo" Benallie led NTU's second annual trail ride with students, staff, faculty, and community members Aug. 8 - 16.
The ride has become a traditional way to bring awareness to higher education and improve the health of the Navajo Nation.
Leaving Chinle, Ariz., riders focused on promoting health, wellness and Diné culture and teachings.
The group headed south onto highway 191 to the Nazlini turnoff and then to Burnside Junction, where the group camped. The next day, the group rode to milepost 456 and Window Rock before crossing into New Mexico and Yah-ta-hey.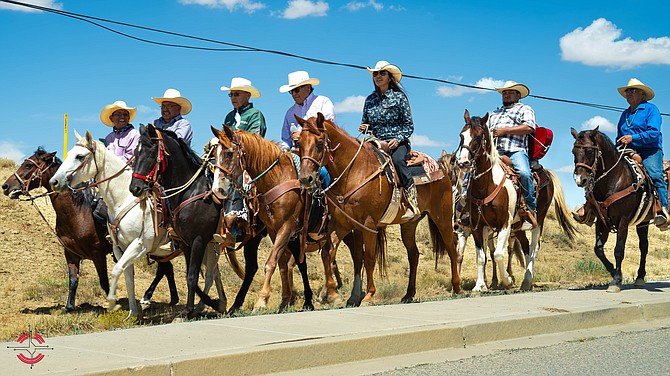 The events along the way also included 3k/5K fun runs and walks at select locations to promote healthy activity. Families and community members who helped support and participate in the awareness welcomed the trail ride to their residences.
"Our trail riders safely made it to our Crownpoint campus," said Benallie on social media. "We made the 143-mile trek over nine days from Chinle to Crownpoint with the help of several individuals throughout the journey."
Benallie said the gorup had consistent riders while Chinle recruiters made stops to provide water for the riders and horses
"Along the route, we also offer a recruitment drive within the communities," she said. "We met many people waving and honking at us and yelling from their vehicles. It was great to feel such support and experience from within these communities."
The weather provided much rain as the trail ride traversed into New Mexico from Arizona. Halfway throughout the ride, on Aug. 13, the riders rolled into Brimhall, where they camped at NTU's Dr. Germaine Daye homestead, welcoming them into her residence.
The group then galloped east to Standing Rock and Crownpoint, making 15-19 miles daily.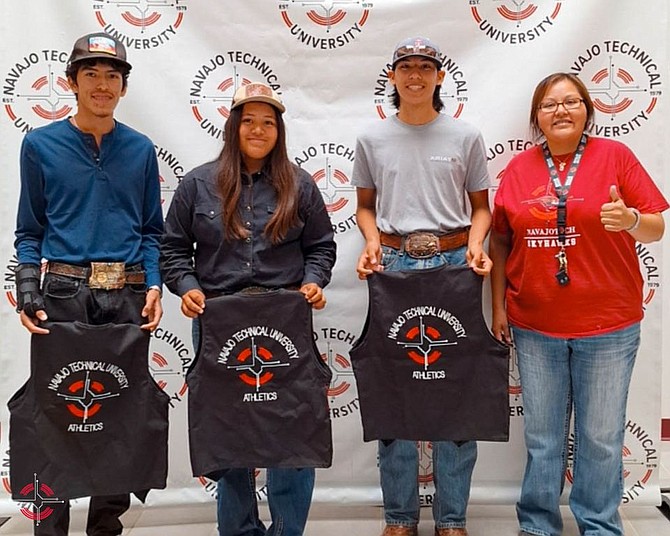 The trail ride held four fun runs after the departure in Chinle, including runs in Ganado, Window Rock and Crownpoint. Along the journey, individuals participated in the series, which led to great experiences for everyone involved, as NTU hopes to gain more participation in the years to come.
"I'm very thankful for everyone who participated in this event, especially to the families and community members who welcomed NTU into their residence," said Dr. Guy J. Guy, who rode at the event on horseback. "This was a great experience for everyone involved, and we hope to gain more participation."
On Aug. 16, the trail riders arrived at the main campus with a welcoming crowd. Community members, NTU staff, faculty, and students joined as they walked in from the Crownpoint Fair and Rodeo grounds.
The trail ride resulted from a movement toward self-determination by expressing the immediate need for higher education.
NTU provides a unique balance between science and technology and culture and tradition.
"Much of what guides NTU's success is our mission and identity rooted in the Diné Philosophy of Education," the school stated.
For more information about the ride and school contact Arlena "Bo" Benallie, Chinle Instructional Site Director, at abenallie@navajotech.edu.
SUBMIT FEEDBACK
Click Below to: