Flagstaff community celebrates Code Talkers Aug. 14
Alexandra Wittenberg, Navajo-Hopi Observer
Originally Published: August 22, 2023 10:34 a.m.
FLAGSTAFF, Ariz. — The City of Flagstaff celebrated Code Talkers and Indigenous veterans with its second annual Indigenous Code Talkers Day event at the Flagstaff Aquaplex Aug. 14.
Festivities included an honor run hosted by Native Americans for Community Action, Posting of Colors by Marine Corps San Francisco Peaks Detachment 912, National Anthem by Annabelle Smallcanyon, the daughter of Navajo Code Talker George B. Willlie Sr., memorial song by Heath Stands of Northern Mix Singers and youth presentations in Navajo and English by Dine groups at Flagstaff High School and Northern Arizona University.
Flagstaff Mayor Becky Dagget reminded listeners of the Navajo Code Talkers' contribution during her proclamation of the day by the City.
"In the midst of the fighting in the Pacific in World War II, a gallant group of men from the Navajo nation utilized their language in coded form to help speed the ally victory," Dagget said. "Equipped with the only foolproof, unbreakable code in the history of warfare, the Code Talkers confused the enemy with an earful of sounds never heard by code experts."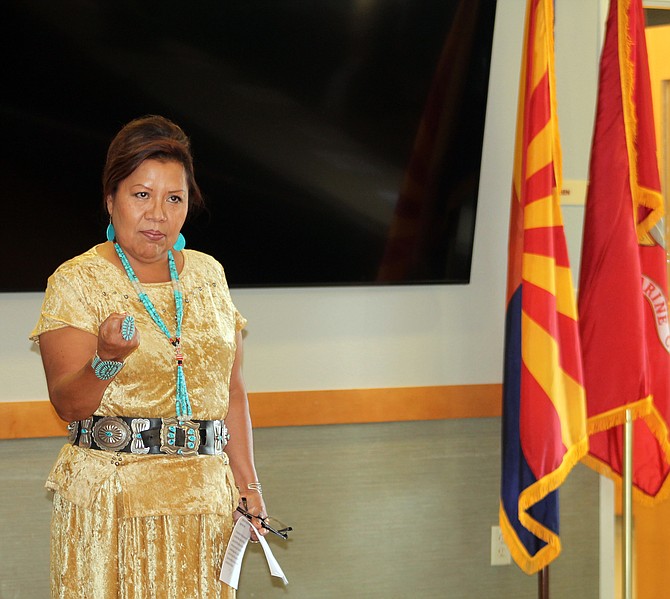 August 14 was officially adopted as Navajo Code Talkers Day by the Reagan administration in 1982, but only made into an Arizona state holiday in spring 2021.
Though the City of Flagstaff calls it "Indigenous Code Talkers Day," most know it as "Navajo Code Talkers Day," the official name the Arizona Senate finally agreed on, after amendments saw it through various iterations of "National Diné and Indigenous Code Talkers Day" to "National Diné, Hopi and Indigenous Code Talkers Day" during deliberations for the new holiday.
"Our people, The Navajo code takers, the Indigenous code talkers, every single one of them fought the United States government and the rest of the world to keep their languages, to survive, and not be killed and have hope for a future," said keynote speaker former Arizona State Senator Jamescita Peshlakai, who pushed Governor Doug Ducey to sign the legislation making Aug. 14 a state holiday.
Dagget added in her speech to give thanks not just to Navajo Code Talkers but other tribes that participated during the wars as well.
"It is fitting that at this time we also express recognition for the other Indigenous nations that have served our nation in times of war," Dagget said. "Members of the Hopi, Choctaw, Chippewa, Cree, Sioux and as many as 30-plus nations used their tribal languages as effective battlefield codes against the Germans in World War I and against the Japanese and Germans in World War II."
However, some found offense to the City of Flagstaff choosing to call Aug. 14 Indigenous Code Talkers Day instead of Navajo Code Talkers Day, indicating that it detracted from the notable efforts of the some 400 Dine men famous for helping the U.S. win its battle in Iwo Jima, three of whom are still alive today.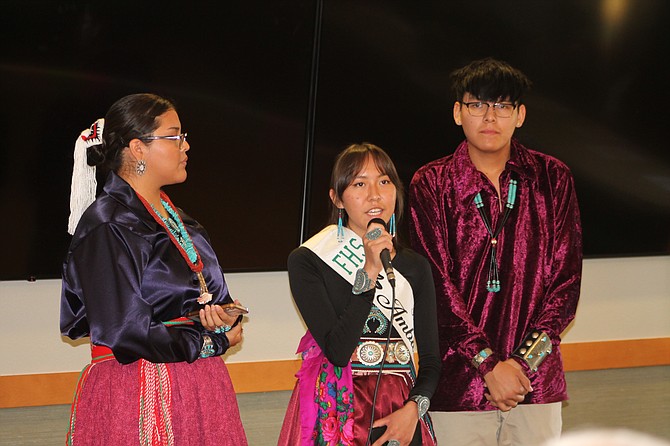 "When did the City of Flagstaff come up with 'Indigenous Code Talkers Day?'" the administrator of Our Navajo Code Talkers' Facebook Group asked his 43,000 followers. "Navajo Code Talkers are honored on August 14th of every year since 1982. The Hopi Tribe just recently started to honor their own Code Talkers on April 23rd. I'm sure other tribes honor their own men on other days as well."
Many agreed, commenting that the name change was disrespectful.
Rose Toehe, the Coordinator for Indigenous Initiatives with the City said there was nothing mean-spirited with the City's Indigenous Initiative group deciding to call the holiday Indigenous Code Talkers Day, but something the group decided on in their meetings as a way to make the event more inclusive for the Flagstaff community.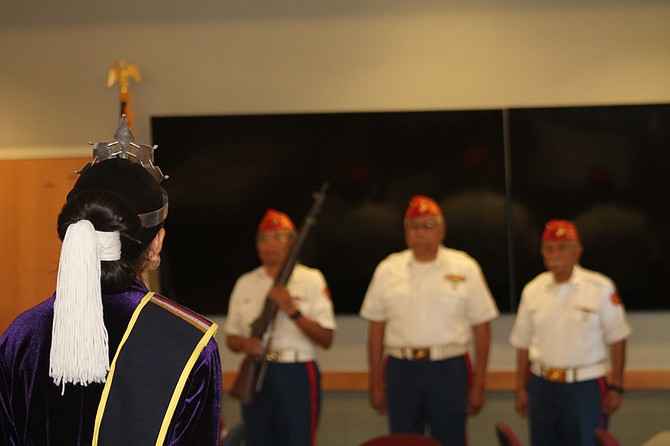 "The consensus was that we just need to honor all code talkers," said Toehe, who is Navajo. "Northern Arizona University is representative of over 100 Indigenous nations, not to mention Coconino Community College and community members, and I'm sure they have lineage from Code Talkers within their own respective nations. So we wanted to honor them and have them be included in the city event to be honored and respected."
While she acknowledged the Hopi Code Talker Day and individual nations' efforts, Toehe also mentioned a hard truth for the City: "There's a budget attached to all of this."
"I don't think that our Code Talkers would say the kind of things that I've heard people have been saying," Toehe said. "I think our code talkers would rather we celebrate together in a good way."
SUBMIT FEEDBACK
Click Below to: