Tuba City defeats Whitehorse Raiders 48-0
By Gilbert Honanie, Navajo-Hopi Observer
Originally Published: August 31, 2021 8:50 a.m.
TUBA CITY, Ariz. - The Blue Canyon Memorial Stadium filled with fans prior to kick off Aug. 27 for the first game between the Tuba City Warriors and the Whitehorse High School Raiders.
The Warriors won the game 48-0 with Jerrel Cook and Julius Hernandez as leading scorers. The game followed COVID-19 protocols including teams not touching hands during the celebratory hand slap at the end of the game.
Photo Gallery
Tuba City defeats Whitehorse Raiders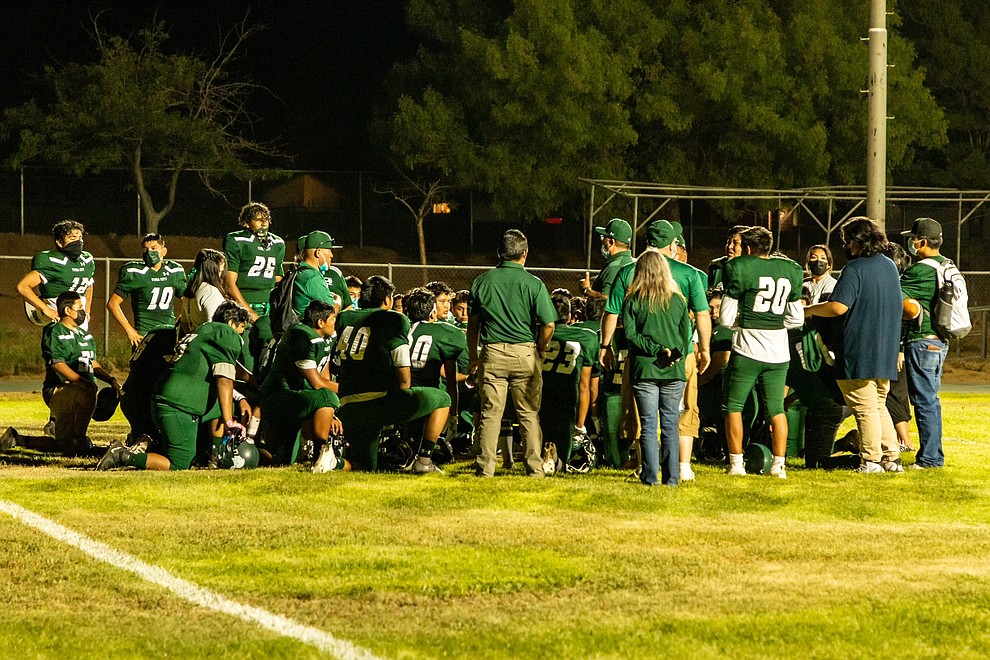 Normally families are with their athlete at the team meeting, but due to new COVID-19 guidelines non-team members were not allowed on the field. (Gilbert Honanie/NHO)
Blue Canyon Memorial Stadium in Tuba City, Arizona fills with fans prior to kickoff Aug. 27. (Gilbert Honanie/NHO)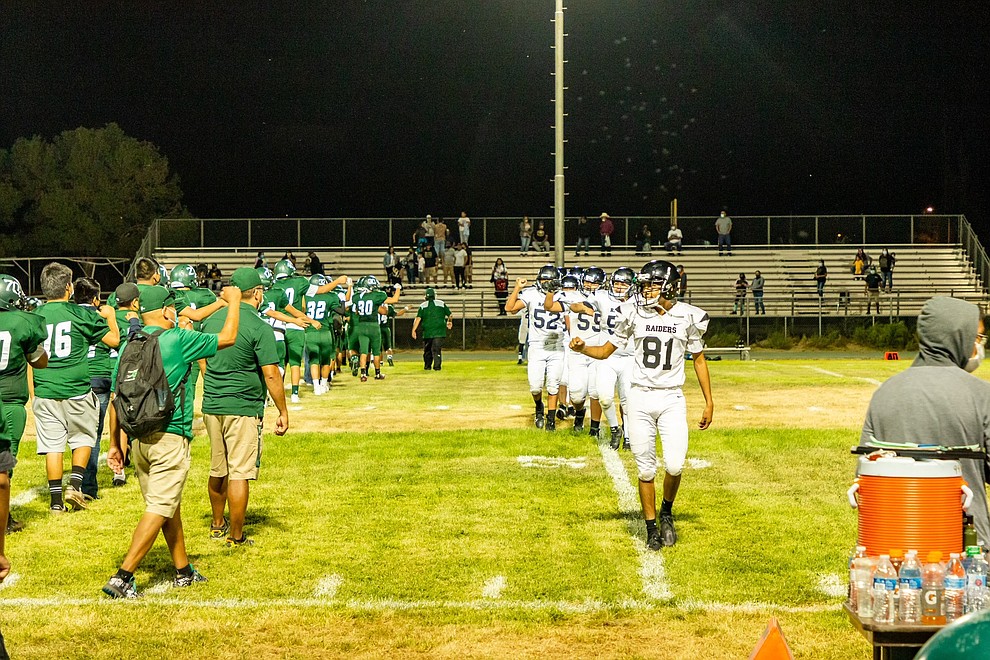 Because of COVID-19 concerns and guidelines, teams did not give the celebratory hand slap at the end of the Aug. 27 game against Whitehorse High School Raiders. (Gilbert Honanie/NHO)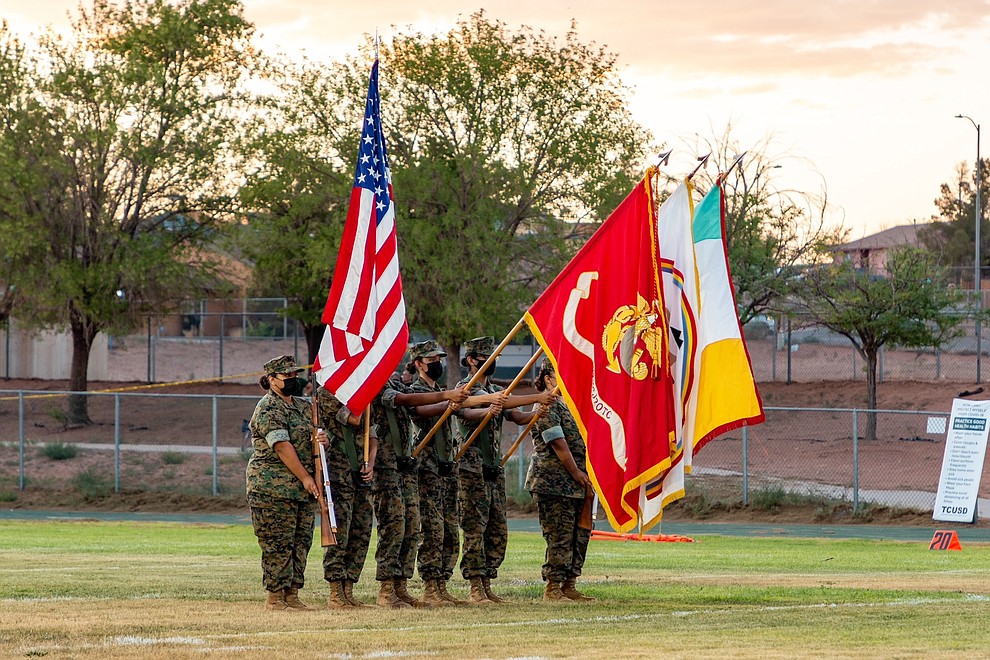 Tuba City High School JROTC presenting the "colors" prior to kickoff. Flags included: Hopi Tribe, Navajo Nation, U.S. Marine Corps and the flag of the United States. Several Warrior players with an interception which eventually led to a touchdown. (Gilbert Honanie/NHO)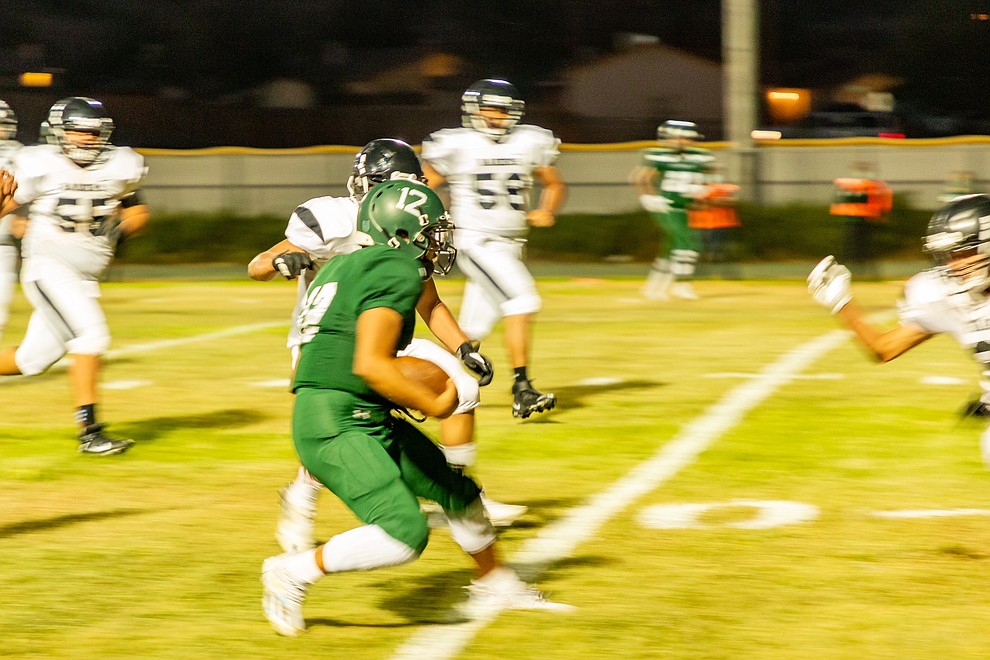 Tuba City High School hosted Whitehorse High School Raiders out of Montezuma Creek Utah at Blue Canyon Memorial Stadium Tuba City Aug. 27. (Gilbert Honanie/NHO))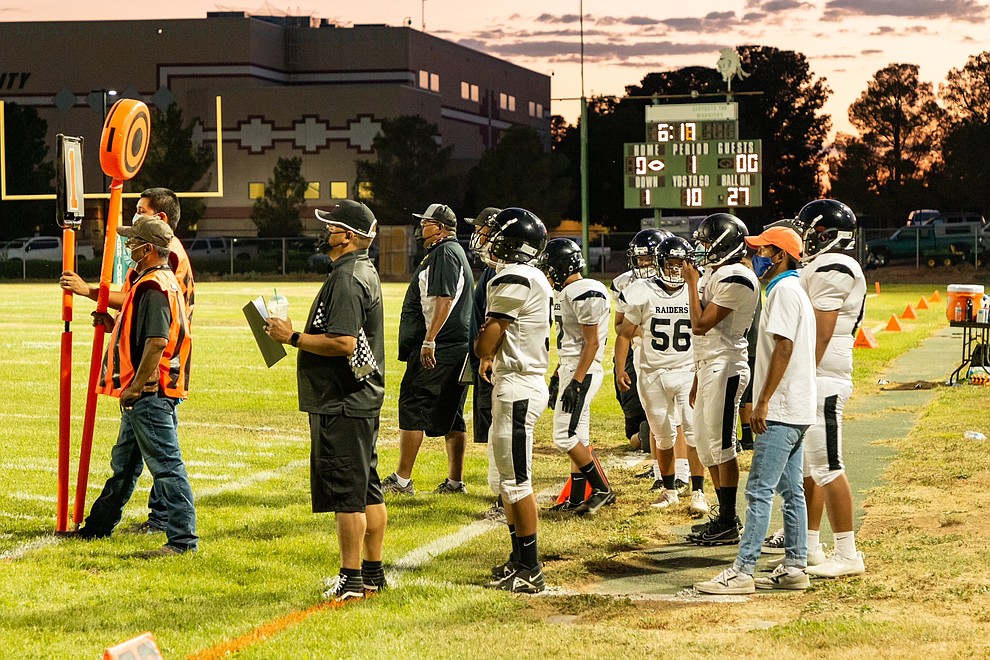 An announcement by announcer Mike Sixkiller asked "everyone to please follow the COVID guidelines setup by the schools, AIA, and the Navajo Nation so that future games can continue during this pandemic" prior to the Aug. 27 game in Tuba City. (Gilbert Honanie/NHO)
Tuba City High School Alumni Joe Baca along with several other alumni of different graduating years; helped lead the TCHS team on to the field. (Gilbert Honanie/NHO)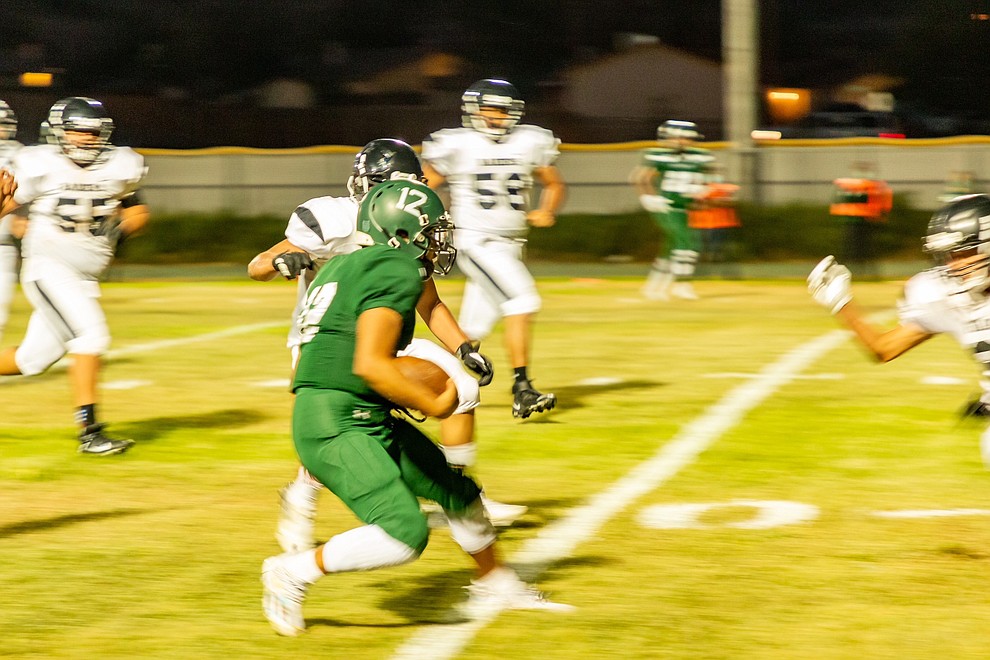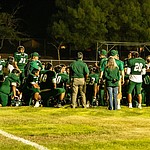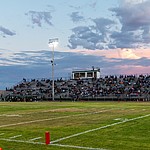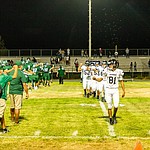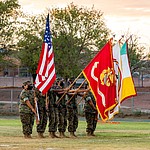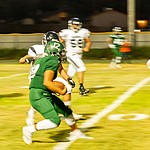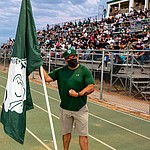 SUBMIT FEEDBACK
Click Below to: