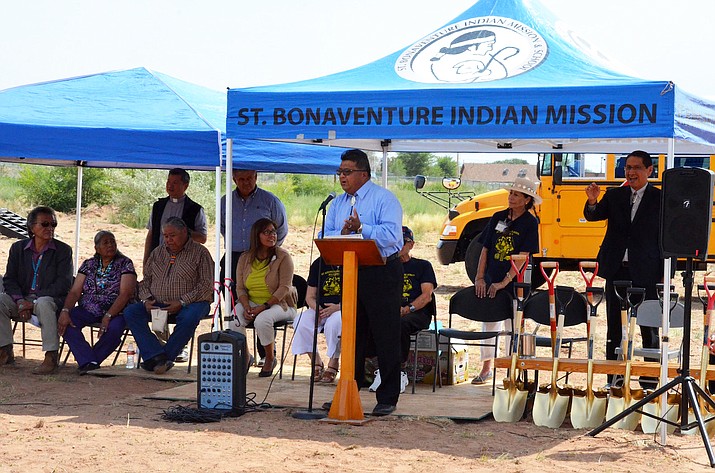 Originally Published: September 4, 2018 11:03 a.m.
Students, teachers and school administrators gather in Thoreau, New Mexico Aug. 15, to celebrate the ground breaking for the construction of an 18,000 square-foot gymnasium that will be open to students at St. Bonaventure Indian Mission and School and local community members.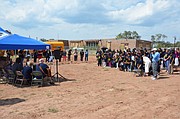 School officials anticipate the new school gym will open within one year. In July 2017, the Navajo Land Department notified the school that the Nation had approved the withdrawal of five acres of land next to the school for the new gym. The school is located approximately 32-miles east of Gallup and serves 186 students from preschool through eighth grade.