Waiting on first: Hopi cross country teams take second place at state meet
Originally Published: November 20, 2018 11:55 a.m.
PHOENIX, Ariz. — Hopi High girls and boys cross country teams both finished second in the Division 4 state meet at Cave Creek Golf Course in north Phoenix Nov. 10.
Photo Gallery
Hopi Cross Country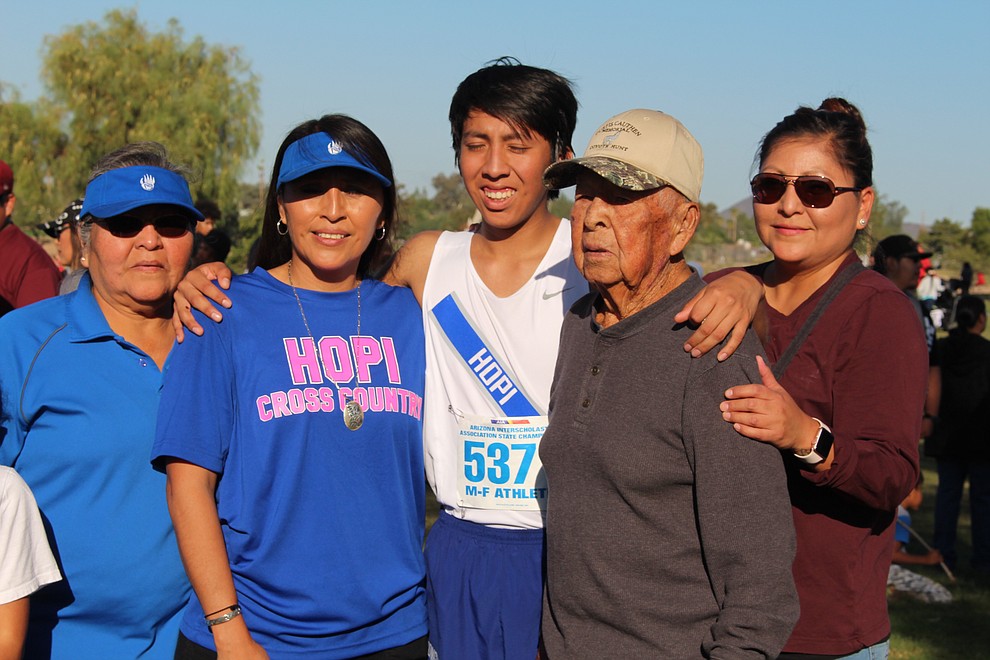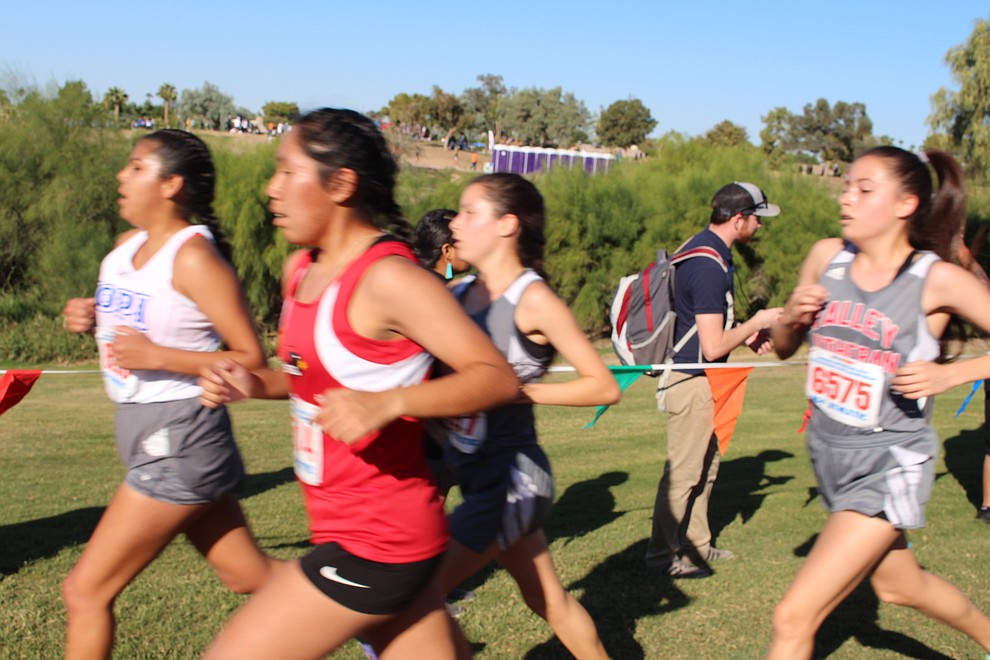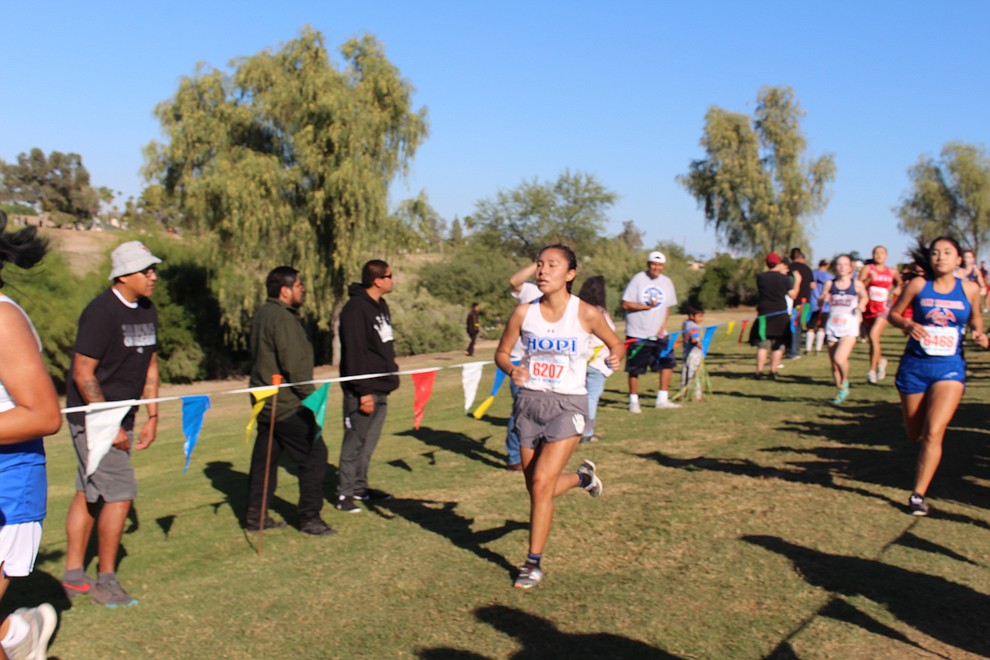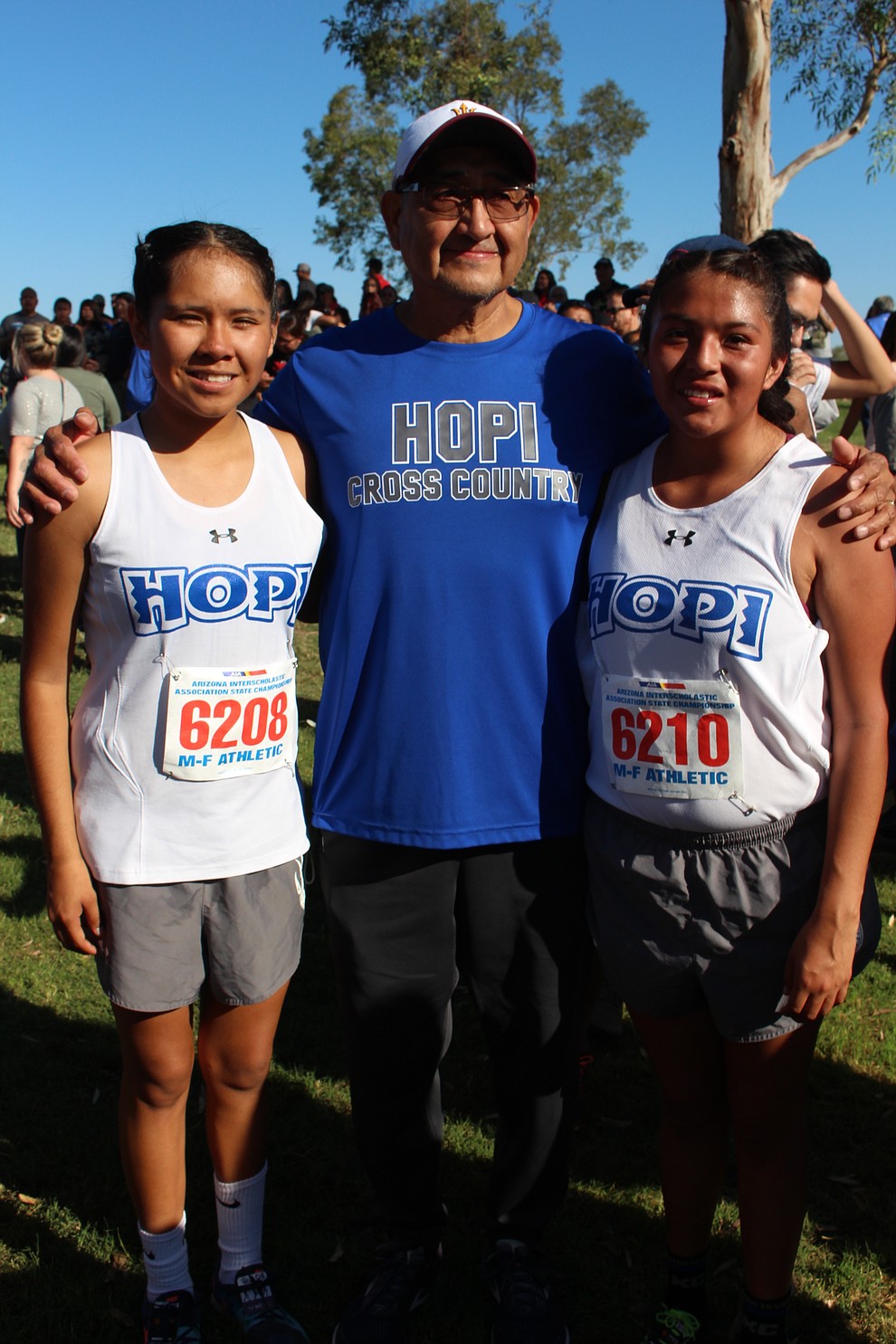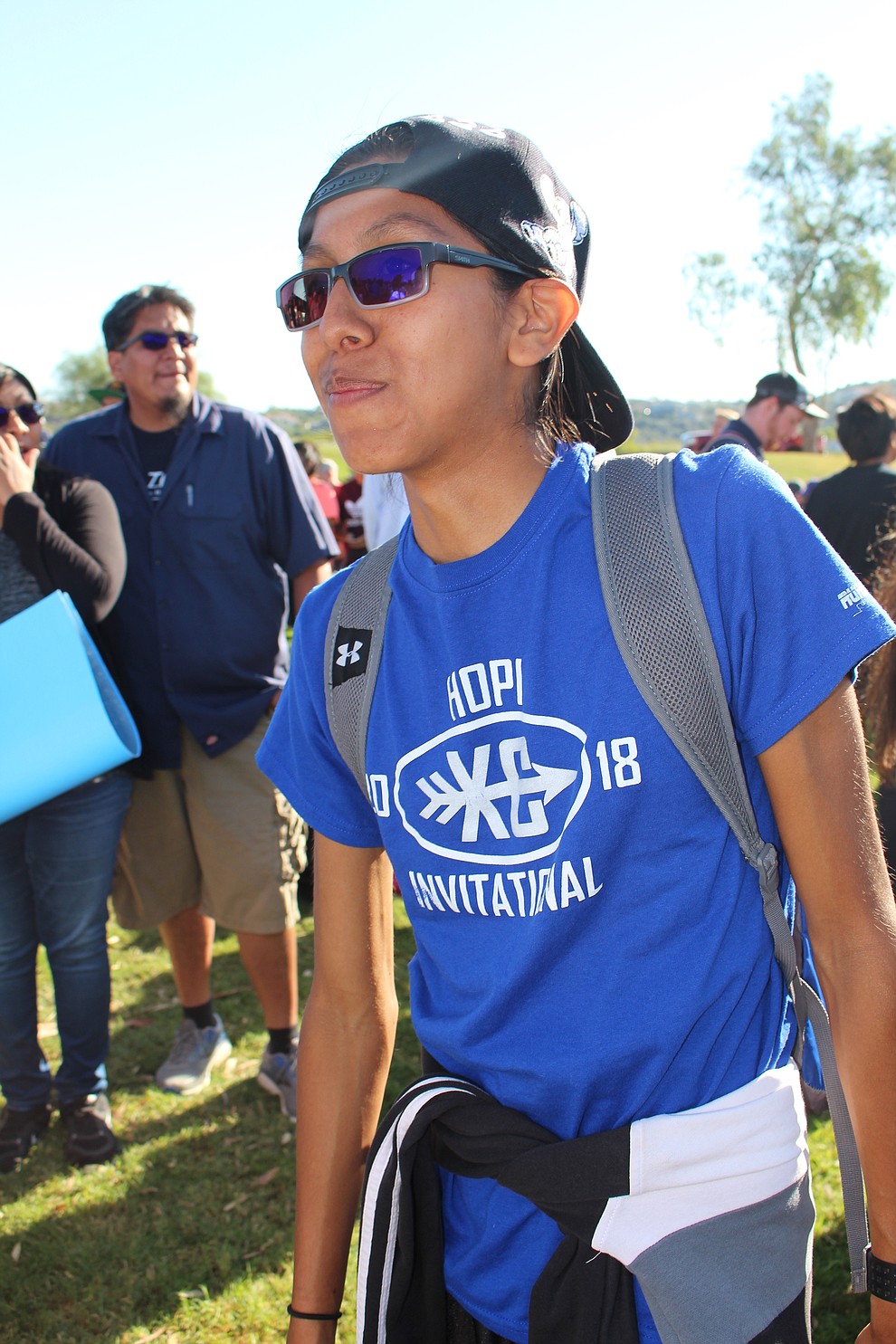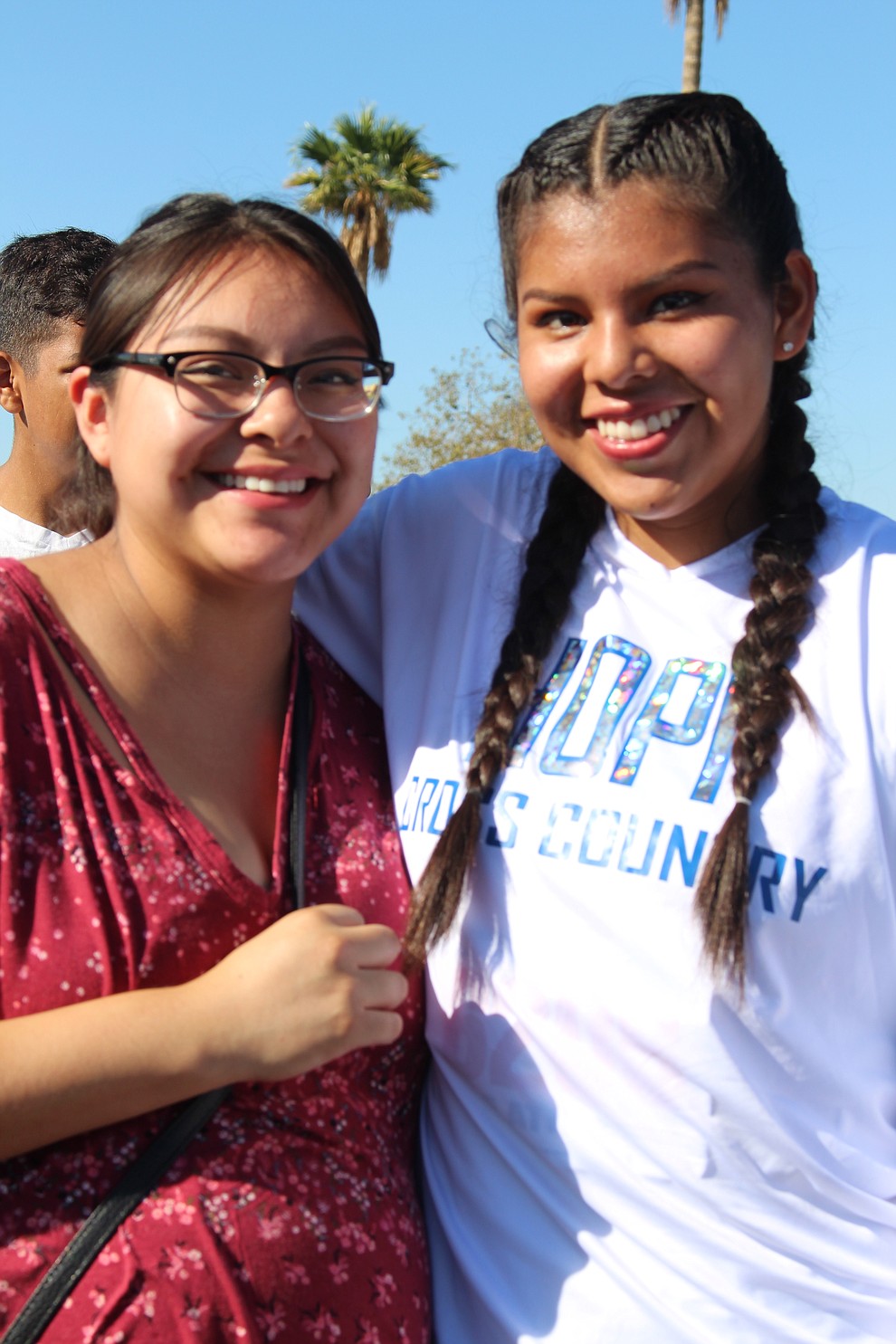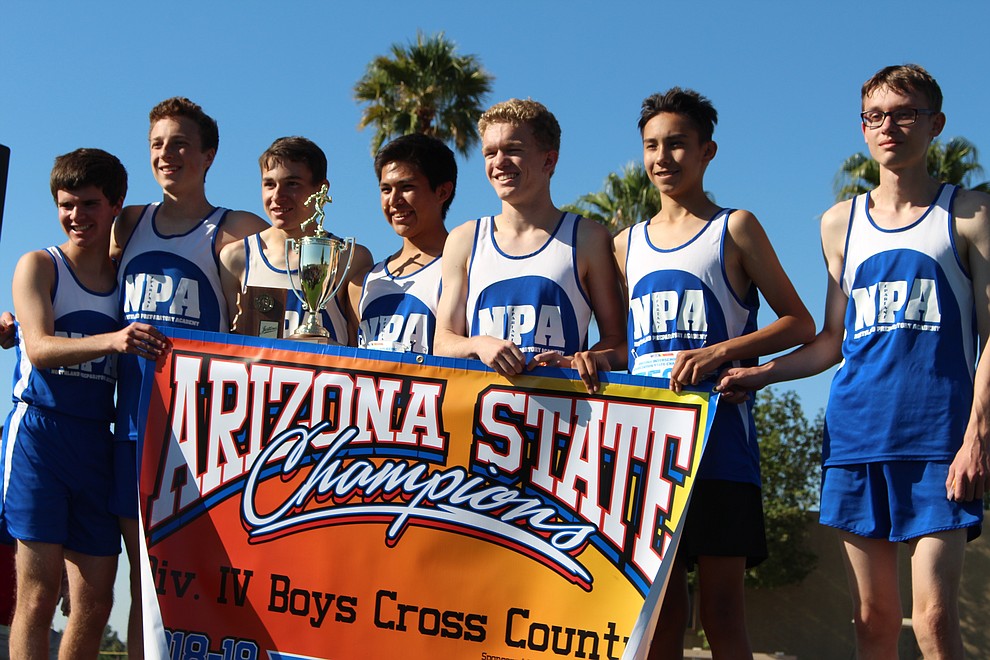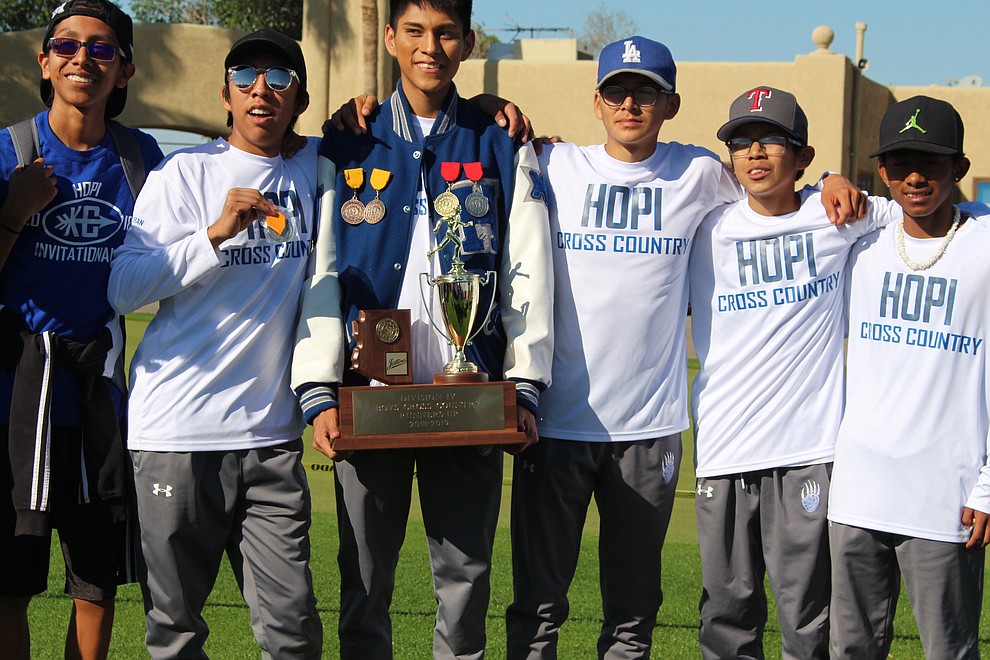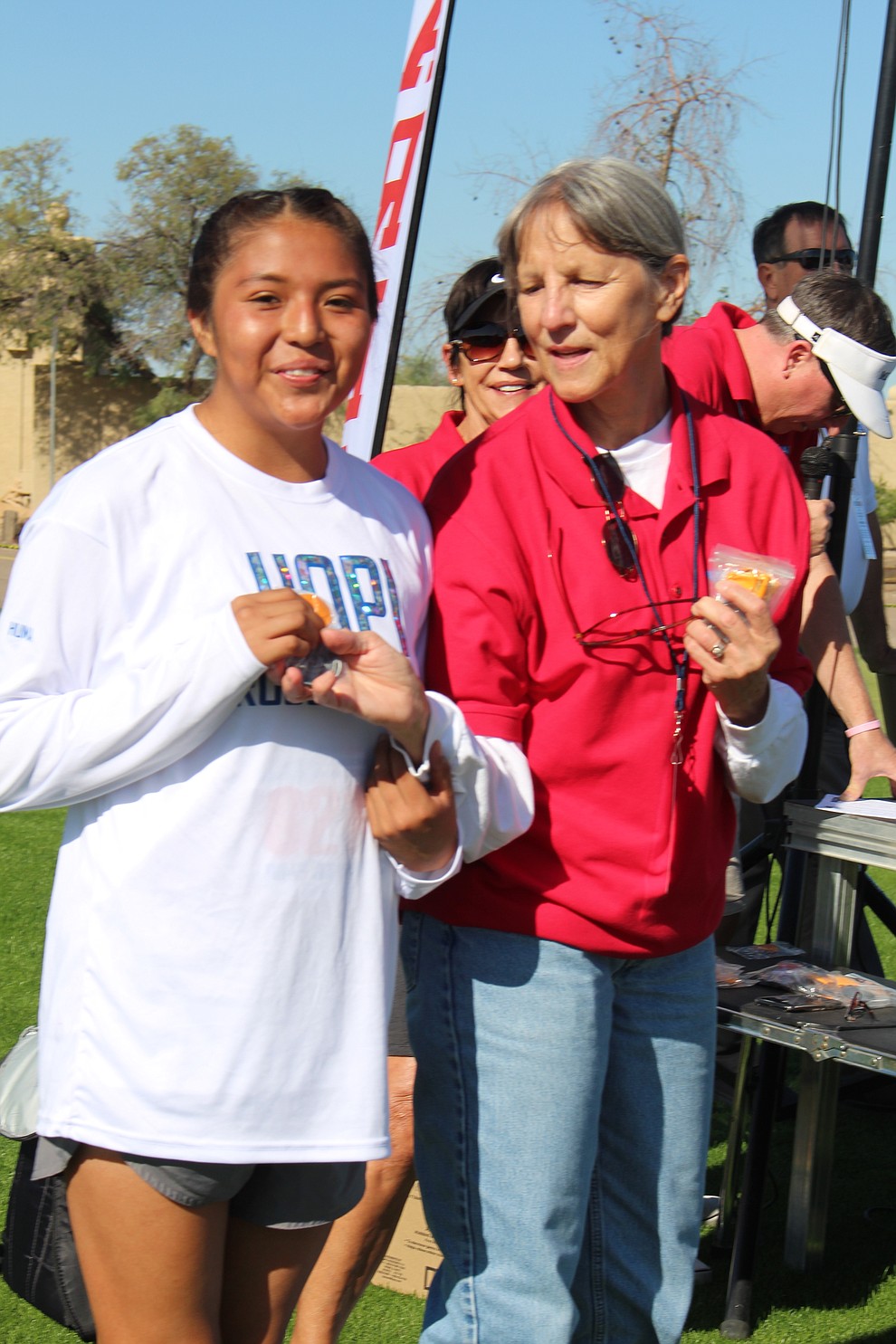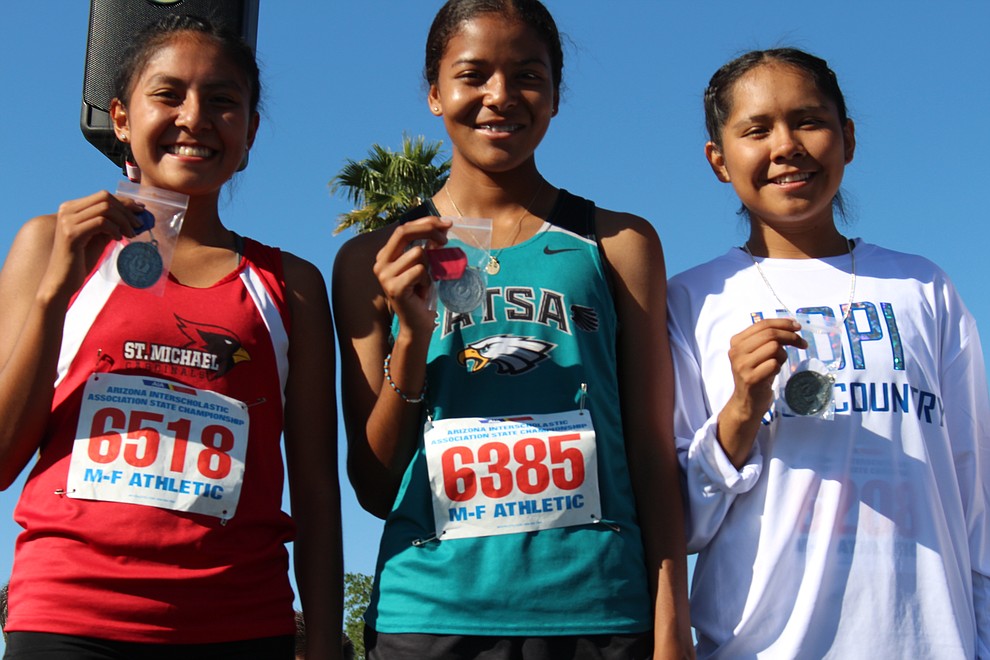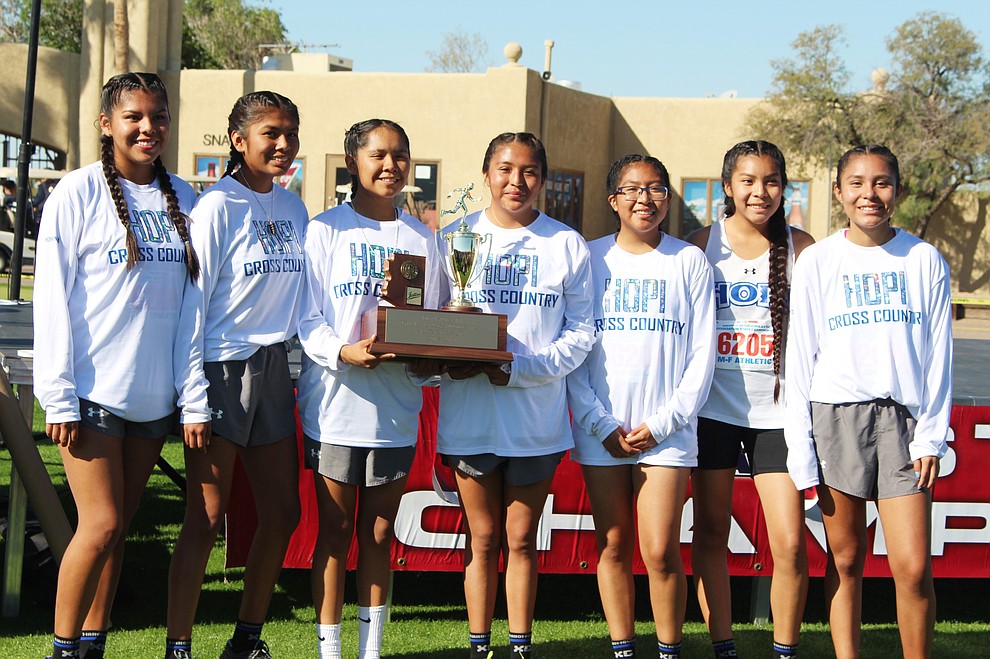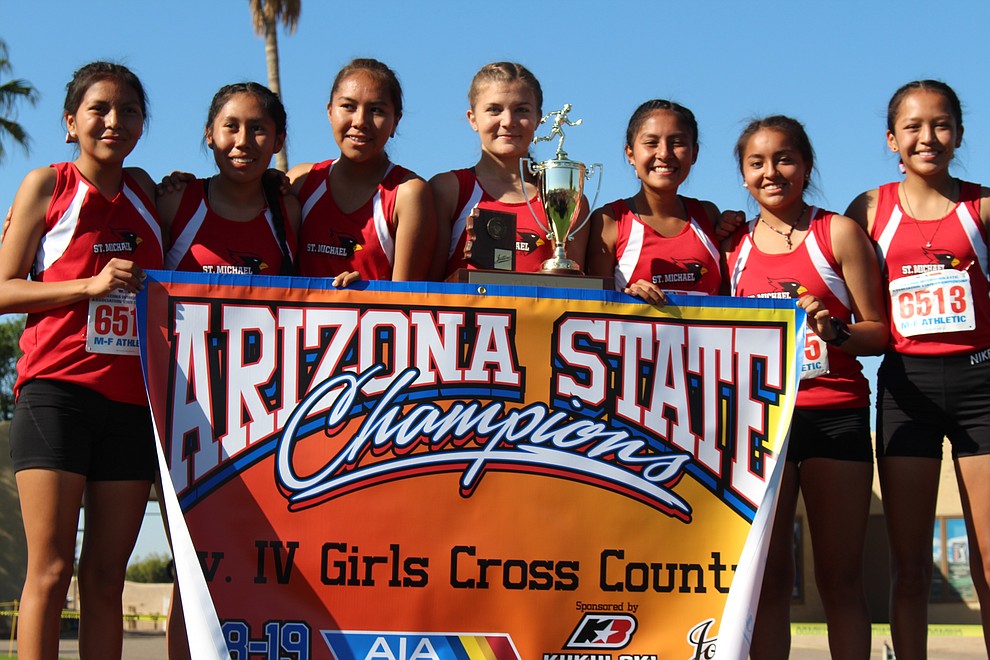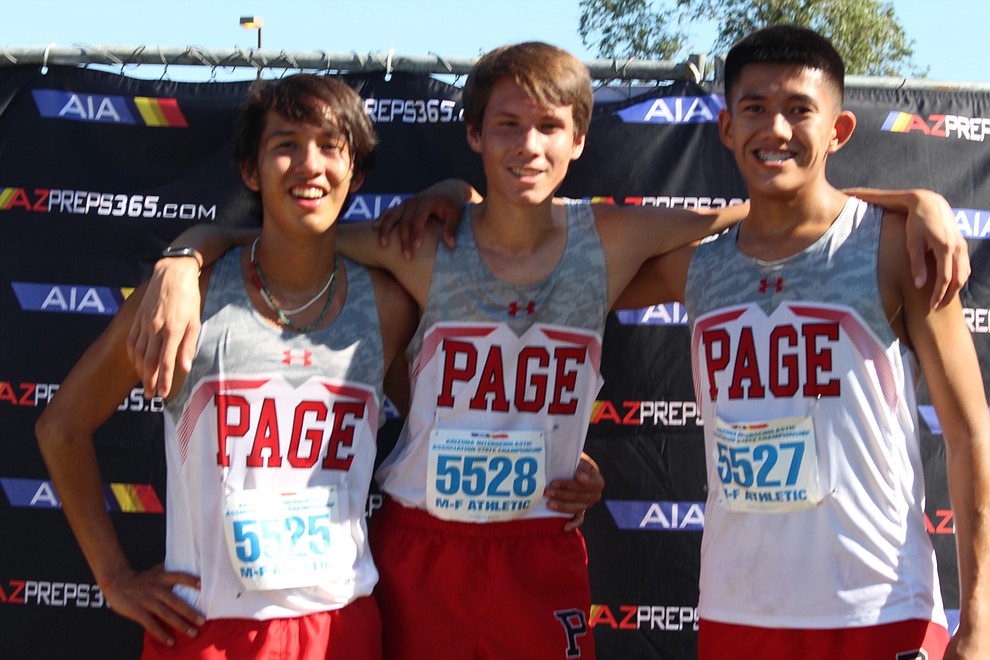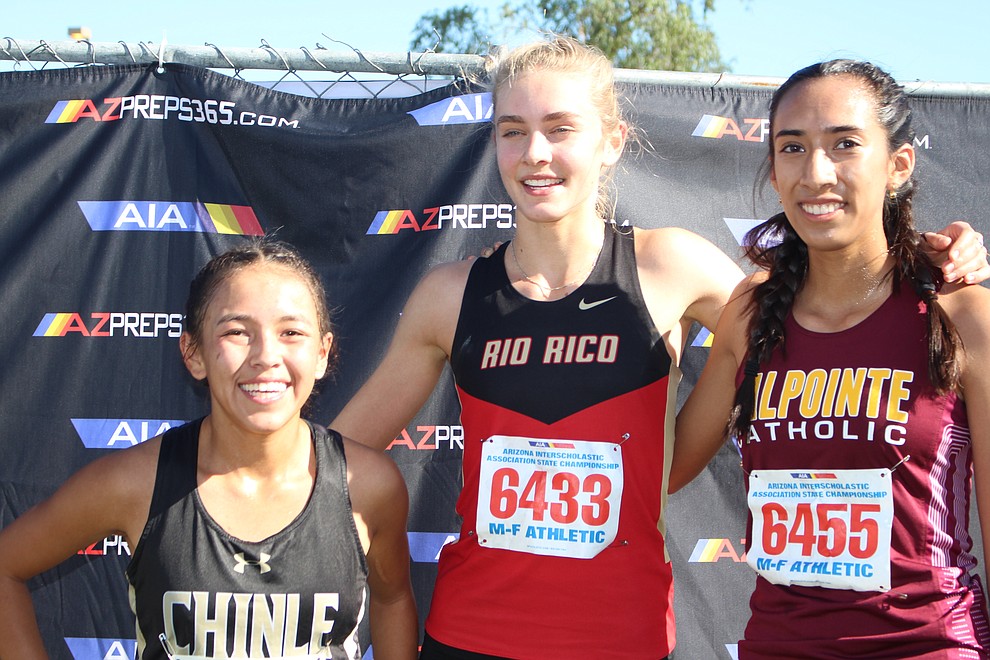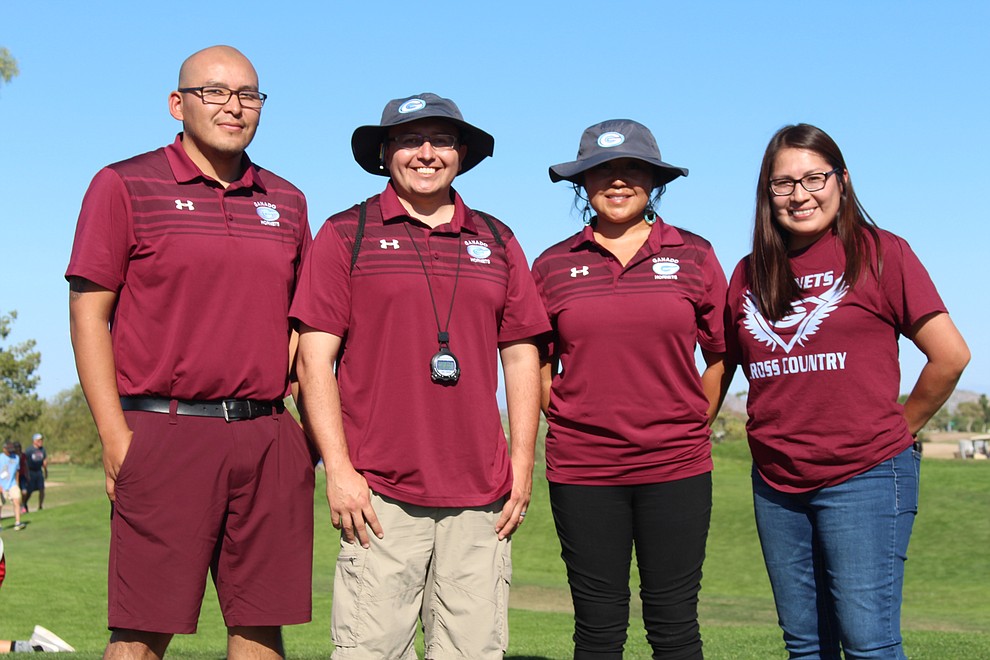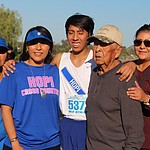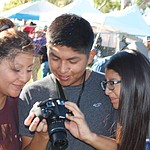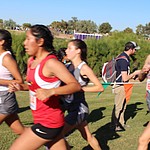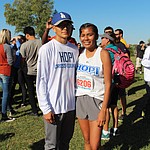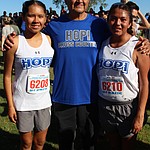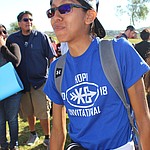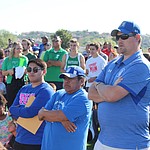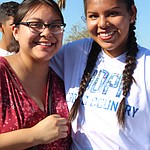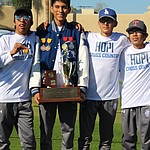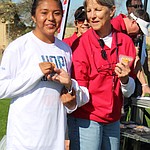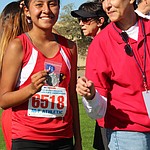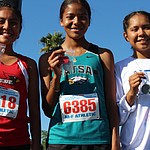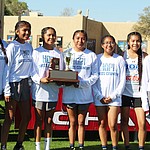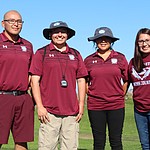 St. Michaels won the girls race and Northland Prep Academy from Flagstaff won the boys race for the second year in a row. The Hopi High boys team had won a national record 27 consecutive state titles before Northland Prep Academy won to stop the streak last year. 
St. Michaels won the girls race with 54 points, Hopi claimed second with 83 and Chandler Prep finished third with 116 points in the 14-team race. St. Michaels Aliandrea Upshaw won the individual state championship with Precious Robinson from Pinon taking second and Hopi's Jaeda Honani claiming third. 
The other runners on the state championship St. Michaels team were Chiara Holgate, fifth; Auri Quintana, 21st; Lynelle Slim, 26th and Ashley Phillips, 31st. 
Jaeda Honani, a senior, led Hopi High by finishing third overall. She said Hopi winning the second place trophy was cool. 
"It was good that we won a trophy, but first place is always the best," she said. "But we did the best we could in this race. We ran to our potential because we prepared ourselves for our last race."
Honani said finishing third individually was good because placing in the top three at state was her goal.
"Knowing this was my last race, I really tried," she said.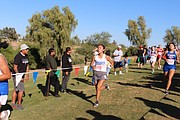 The Division 4 races were held in the morning when the weather was cool. 
"It was nice, but the weather didn't impact our race," Honani said. 
She said the highlight of the race was seeing the finish line. 
"I was tired and happy to get it over with," she said. "I've been fighting a cold for the last two weeks. It was hard fighting my sinuses so that impacted me a little bit. I had to control my coughing because if I coughed I couldn't keep going."
Honani plans to attend either the University of Arizona or a community college where she will major in engineering or the sciences.
Latifah "Teacup" Huma, a senior, said she wasn't satisfied with the Lady Bruins finishing second.
"But what's done is done and we can't really do anything about it, but bring home that second place trophy," she said. "I felt like we didn't run to our potential during the race, but we tried."
Huma, who placed seventh, said she felt good about her performance. 
"I was proud of myself and the way I finished. It was one of the best races I ever had. My main goal was to finish in the top ten. Mentally and physically I ran to my potential," she said.
Huma also said the weather was nice and didn't impact her performance. She said the highlight of the race was that she stayed with fifth place finisher Chiara Holgate from St. Michaels for most of the course.
"We lost each other at the last 800 meters of the course. I was surprised I was able to stay with her," she said. 
Huma said the Hopi High girls would have had a better chance of winning the state championship if her teammates all finished in the top 20. 
"There was a big difference between our second and third man. So, if we could have closed that gap they could have had a much better score," she said.
Huma said she had no problems keeping her grades up throughout the season, and she appreciated that they had more days for tutoring. She had one injury during the season and she thanked athletic trainer Lisa Fredericks for helping her overcome that injury by making sure that she was stretching. 
Huma said she plans to major in physical therapy at Ft. Lewis College where she also may run for the cross-country team.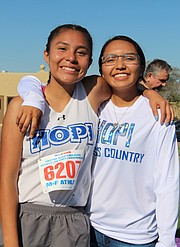 Ellyse Fredericks, a junior, said she felt proud of the Lady Bruins for finishing second. 
"Although it wasn't the place we wanted, it was the best we could get," she said. 
Fredericks said Hopi High's top five runners ran to their potential because they are seniors and it was their last high school race. She said she was not happy where she placed, but she was glad that she finished. She finished 85th. 
"I felt like I somewhat ran to my potential. During different parts of the race, I got too emotional and it slowed me down. I had a difficult time focusing due to my mentality and the crowd cheering," she said.
Fredericks said the highlight of the race was seeing her friends waiting for her at the finish line. She said they helped her relax and told her that they were proud of her. 
"It meant so much to me," she said. 
Fredericks said Hopi High could have run better if the sixth and seventh men kept pace with the fourth and fifth men and said throughout the season she struggled with shin splints on her left leg.
"That made it more difficult for me to run," she said. "At some races, my leg would be taped with ice. During practice, I would be on a bike and had to rest. I constantly had to stretch a certain way and have the athletic trainer rub my leg. It was very painful, but I managed to make it to varsity and finish the season strong."
NPA beat Hopi High boys
Hopi's Jihad Nodman, who placed second, said he was disappointed that the Bruins didn't win the championship because he had faith coming in that his teammates could bring back the title.
"But I felt that we were unfocused because somebody fell, not from our school, but we had to restart the race and that had an impact. I think it made my teammates more nervous," he said.
Northland Prep from Flagstaff won the title with 37 points, Hopi claimed second with 67 and North Phoenix Prep took third with 136 points. There were 19 teams in the race. 
Laban led Hopi by placing second, DeWayne Laban took tenth and Steven Baker finished 23rd. The other runners for Hopi were Shaun Anthony Pashano, 24th; Tyrall Roland, 25th and Manny Fredericks, 38th. 
Micah Stanton led NPA by placing fourth. The other runners on the state championship NPA team were Hayden Anderson, sixth; Brandon Bounds, seventh; Sailor Starcher, 12th; Nalzheii Lonetree, 14th; Dana Lieb Perry, 15th and Malakai Hanson, 20th. 
Nodman said the Hopi High team did not run to their potential because they were too hyped the day before.
"But when it came time they didn't put in all their effort," he said.
Nodman had mixed feelings about finishing second at state.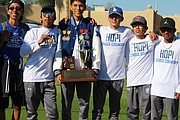 "I feel like I'm stuck on second because I finished second at state last year and I finished second at sectionals the last two years," he said. "But I did my best."
Nodman said he believes that he ran to his potential. 
"But I didn't run during the summer. I was just procrastinating because I had no drive," he said. "I know most of the runners in the state ran during the summer so I was playing catch-up all season."
Nodman said the highlight of the meet was watching Hopi freshman Milton Tessay run.
"Milton was pushing himself and he reminded me of myself as a freshman. His work paid off. He had a good race," he said.
Nodman said the Bruins could have had a better race with better mental preparation.
He plans to run cross-country at Paradise Valley Community College where he will major in psychology. 
DeWayne Laban, a senior, said he felt sad about finishing second. He was sad because they were expected to win, but didn't. However, he said it was okay because nobody can win every time.
Laban said the Bruins ran a good race because they were prepared and gave their best effort. 
Laban, who placed tenth, said he had a good race because he ran better than expected.
"The highlight of the race was coming into the finish and realizing I was done," he said. "We could have run better if we had practiced longer and run during the summer."
Laban plans to major in criminology at the University of Southern California. He is an A student who also plays basketball and runs track. 
Steven Baker, a senior, said he felt a little sad and disappointed that the Bruins came in second. 
"Most of our team ran to their potential and gave it all they had," he said. 
Baker said he didn't like where he finished because he could have done better. 
"I ran hard, but I didn't run the way I should," he said. "The highlight of the race was the end because everybody came together to congratulate us. We could have run better if we ran together as a group."
SUBMIT FEEDBACK
Click Below to: