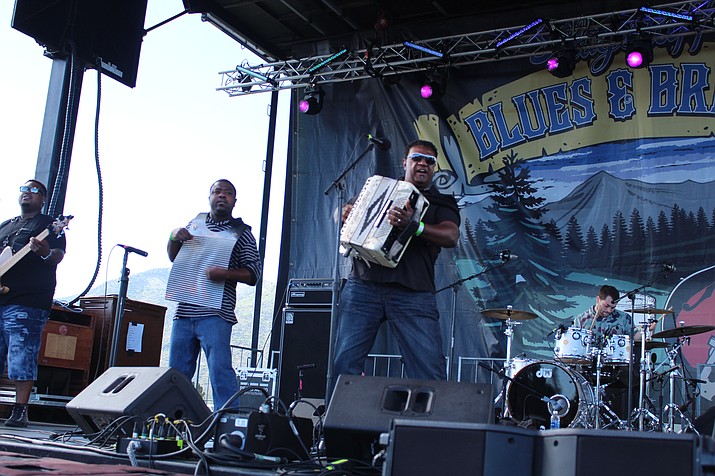 Originally Published: May 30, 2018 12:04 p.m.
FLAGSTAFF, Ariz. – In 2002, Debbi Grogan attended her first Telluride Blues and Brews Festival. Having served on the Tourism Commission, Debi looked at the festival as a cool event Flagstaff needed. Talking with the Chamber of Commerce and City of Flagstaff no one else in town thought it was a good idea. However, after attending many more festivals, Debbi was adamant that Flagstaff become Arizona's summer festival capital.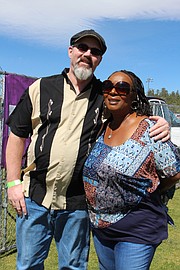 "There needed to be more to do than hike, bike and shop," she said.
In 2013, after years of planning, Debbi and her business partner Jennifer, decided Peak Events would produce the first Flagstaff Blues and Brews Festival.
"The first year was beyond crazy. We honestly flew by the seat of our pants and had absolutely no idea how to produce a music festival," she said. "We did, however, know people and once the idea was put into motion we received a lot of help from the Phoenix Blues Society and local musicians."
Debbi's business partner is also her daughter, so when it came down to the decision of taking a paycheck from the business or putting everything back into the festival, Jennifer found a second job so she didn't have to move back home. The Flagstaff Blues and Brews Festival became a labor of love with blood, sweat and tears. By year five, Flagstaff Blues and Brews Festival attracted over 4,000 people and became Arizona's largest blues festival.
On June 9, thousands of people will descend on Flagstaff to enjoy the cool air and world class blues artists at Arizona's largest blues festival. The sixth annual Blues and Brews will open the gates at 11 a.m. and the first of seven bands will take the stage at 11:30 a.m.
Local and regional microbrews will be for sale, however, knowing that not everyone likes microbrews, national brands and wines will also be available. Food vendors and food trucks will be ready with a large selection of tasty foods, while the arts and crafts vendors will have a variety of items for purchase.
Year six has the Peaks Events team working hard to put on another memorable festival with another amazing lineup. The 2018's headliner, Robert Randolph and the Family Band is nominated for a 2018 Grammy and has been on the national stage for the last 16 years. Randolph grew up only playing hearing gospel music and upheld a long but little known gospel music tradition called sacred steel---he didn't known it was called anything; it was just how he played steel guitar. This makes it all the more memorable that today Randolph is an inspiration to the likes of Eric Clapton, Carlos Santana and Derek Trucks.
Anna Popovic was born in Serbia, formerly known as Yugoslavia. She grew up in a family where music was important. Throughout her youth, her family would invite friends over for nightly jam sessions. In this atmosphere, she quickly learned her father's impressive blues and soul record collection, grabbed his guitar and started playing at the age of 15. Since then, Popovic has developed into a phenomenal guitarist/vocalist with a growing legion of fans throughout the world.
Curtis Salgado's career spans 40 years from co-fronting the Robert Cray Band to leading his own band and recording nine solo albums to helping transform John Belushi into "Joliet" Jake Blues to touring the country with Steve Miller and Santana. Salgado is a musical giant as NPR calls him "a blues icon" with a huge voice. Salgado earned a reputation for high intensity performances and a repertoire inspired by his knowledge of soul, blues and R & B music. He won the 2010 Blues Music Award for Soul Blues Artist of the Year and went on to win the award again in 2012 and 2013. In 2013, he also won the coveted BMA for BB King Entertainer of the Year.
In addition to the heavyweights, attendees will also enjoy award winning bands that will include the Nick Moss Band, the Austin Young Band, Jeremy Bar-Ilan Band and Big Daddy D and the Dynamites.
Flagstaff Blues and Brews Festival is committed to keeping true to the blues and introducing people to a genre that is one of the most influential characteristics that gave birth to rock and roll.
More information or to purchase tickets visit www.flagstafflblues.com. Tickets are $35 for general admission and $80 for a VIP package.