Winslow Chamber of Commerce holds annual dinner March 2
Originally Published: March 6, 2018 10:16 a.m.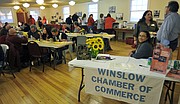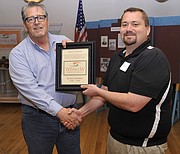 The Winslow Chamber of Commerce held its annual dinner March 2 at the Winslow Visitor Center with a catered dinner for chamber members. Chamber of Commerce CEO Bob Hall moderated the event and provided updates on the chamber's contributions to the Winslow community. City Manager Steve Pauken presented information on city projects and thanked the chamber for the support it gives the city. Hall introduced a new board member Brent Gardner. Another new board member, Linda Card, was unable to attend the event.
SUBMIT FEEDBACK
Click Below to: