Navajo Code Talker Samuel T. Holiday laid to rest
Originally Published: June 19, 2018 2:03 p.m.
WINDOW ROCK — Navajo Nation President Russell Begaye and Vice President Jonathan Nez June 15 helped the family of Code Talker Samuel T. Holiday say goodbye to a father, grandfather, uncle, warrior and friend June 15.
Photo Gallery
Navajo Code Talker Samuel T Holiday Laid To Rest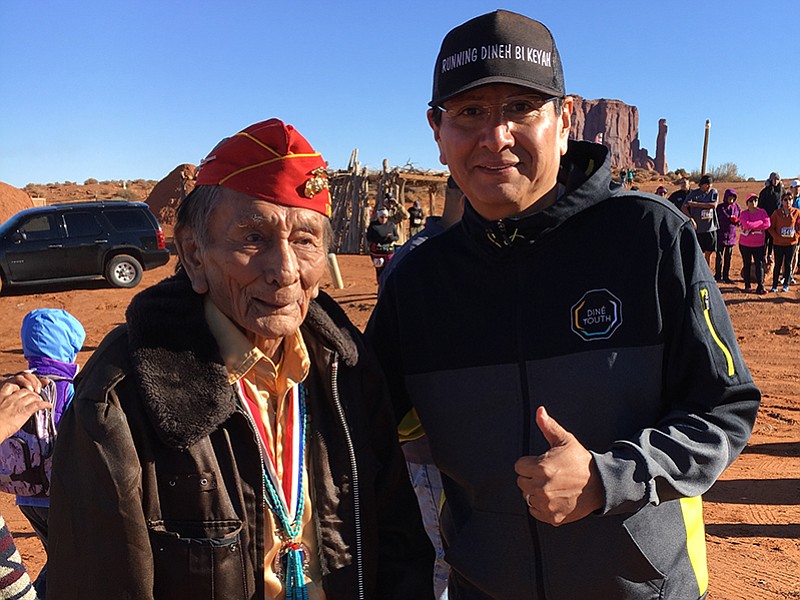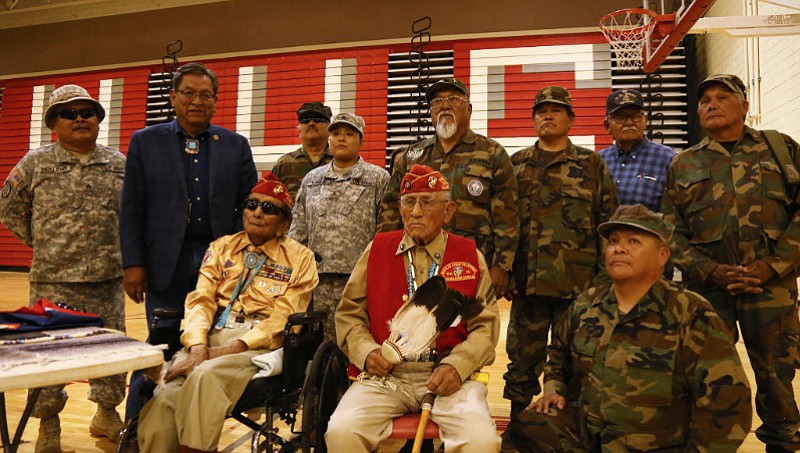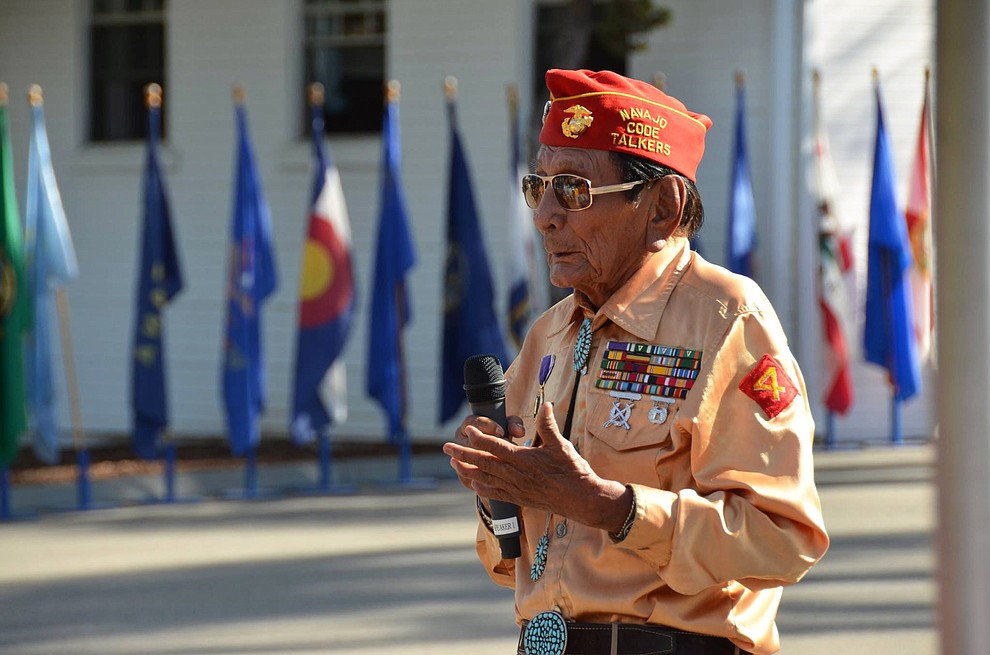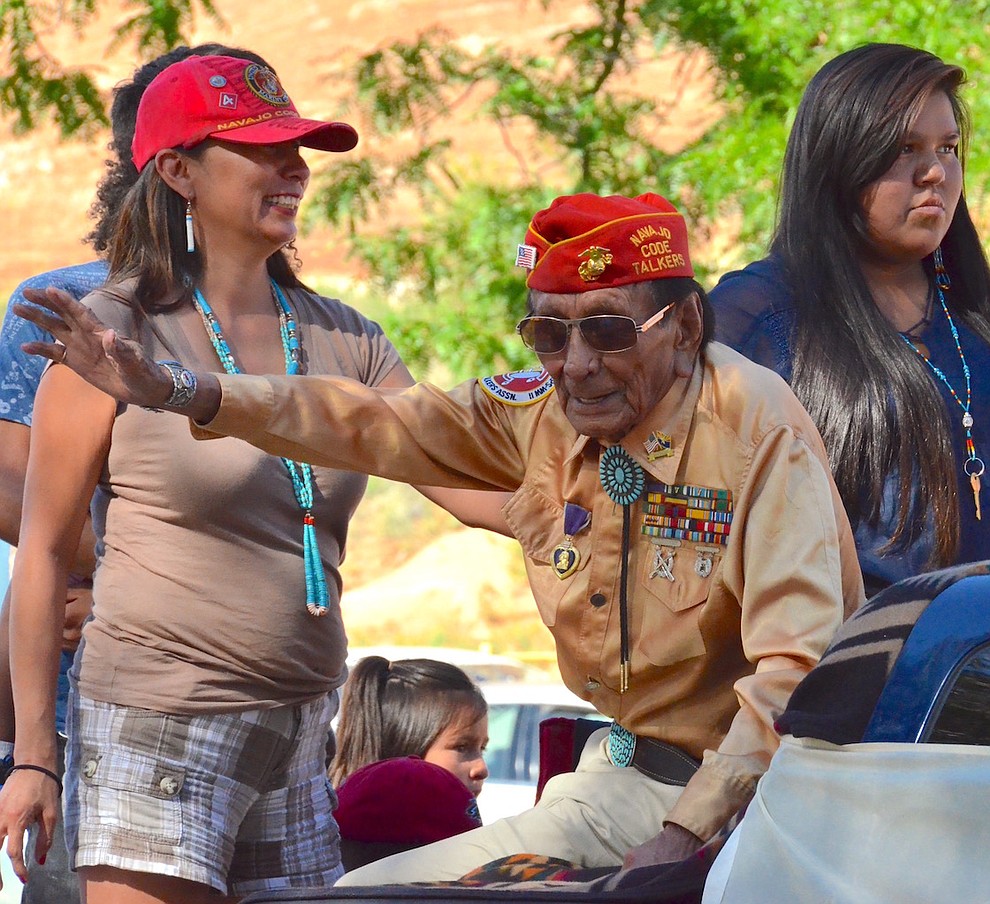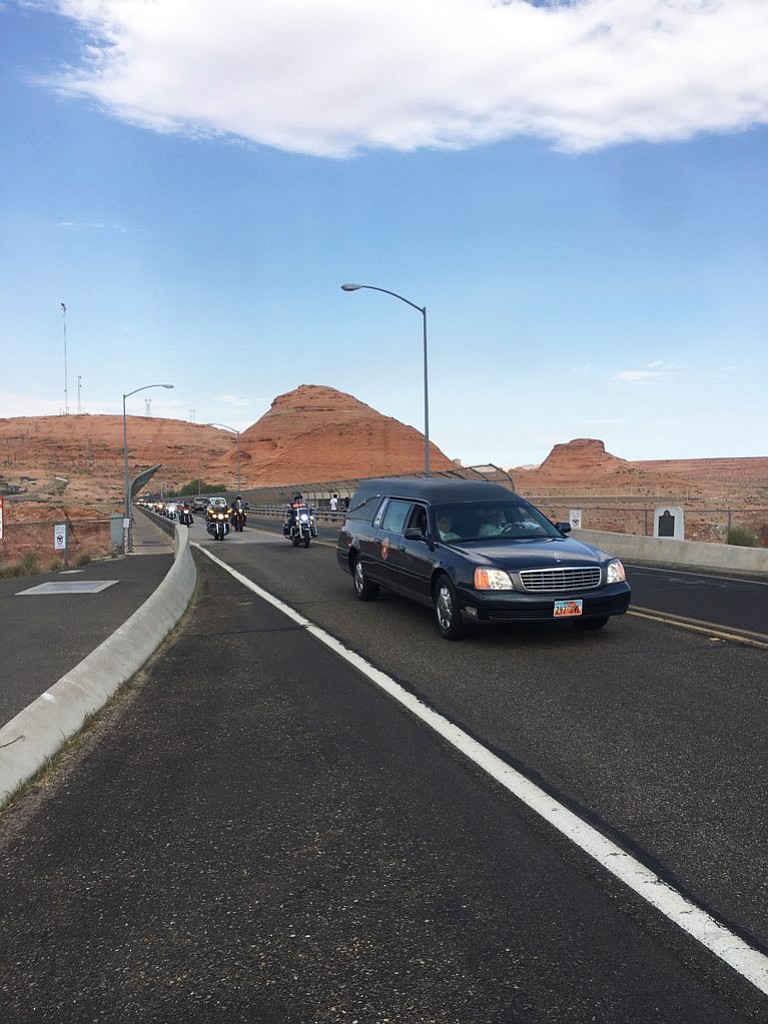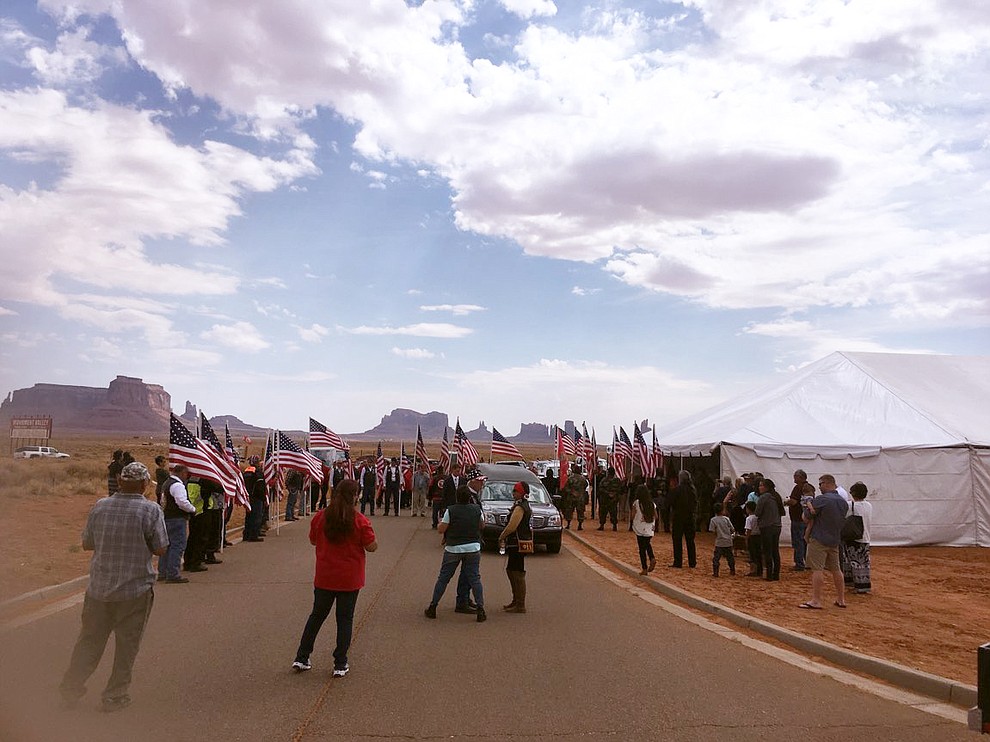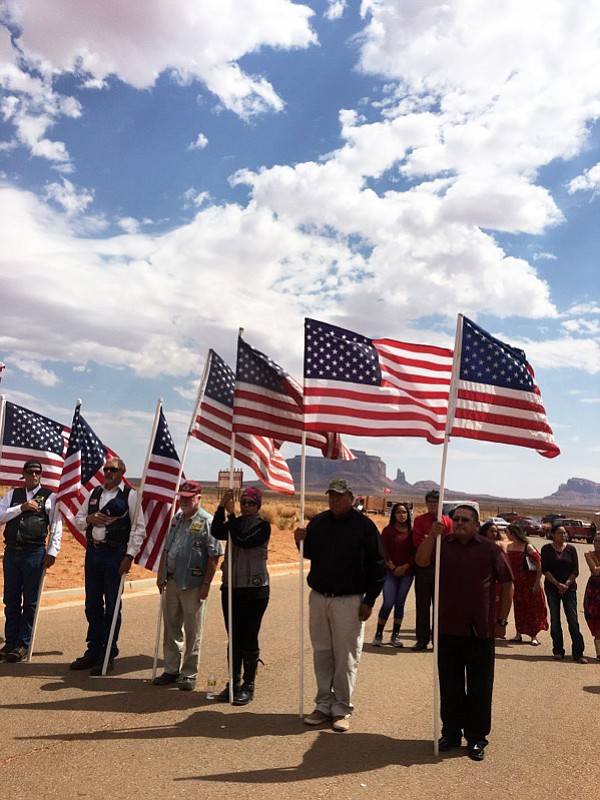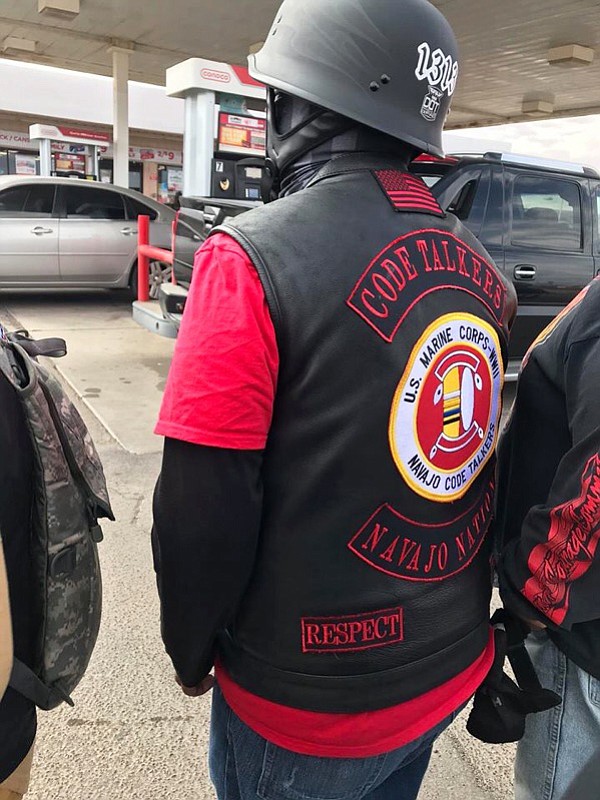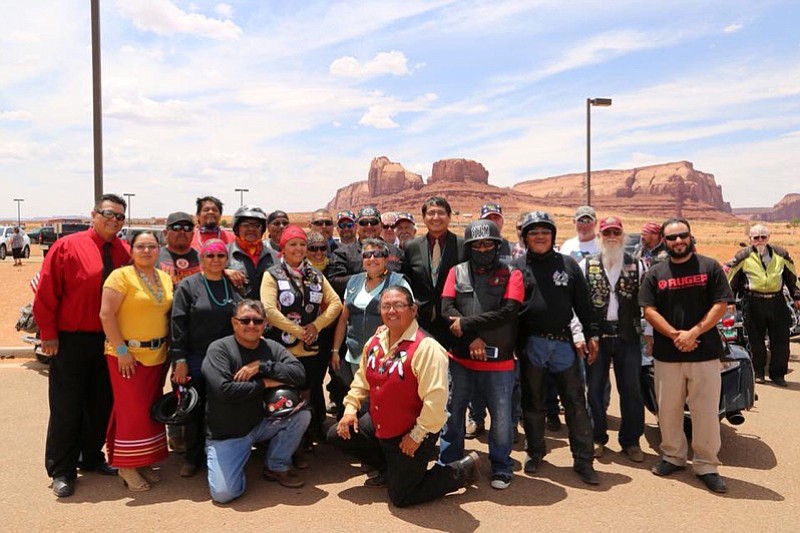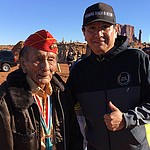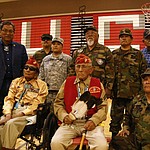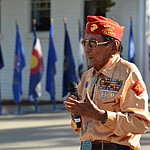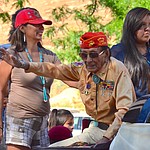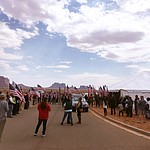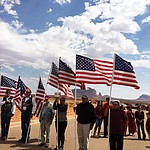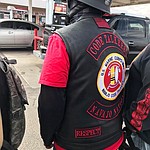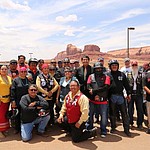 During a funeral service set against the same iconic backdrop in Monument Valley, where Holiday was born, Begaye called Holiday a friend and a hero, admired by the Navajo people and recognized by the United States government for his role in helping turn the tide of World War II in the Pacific Theater. Holiday died June 11 at Southern Utah Veterans Home, in Ivins, Utah. He was 94.
"Out on the battlefield, you're not a warrior by yourself," Begaye told an audience of several hundred people assembled at the Monument Valley Visitor Center on Friday morning. "You're not a warrior alone. You are there with your comrades, watching each other, having each other's backs, protecting one another, making sure that everyone is all right. Sam Holiday was out there with his comrades, battling the enemy so that we could have the freedom we enjoy. Today we honor him."
Born in Monument Valley in 1924, Holiday attended boarding school in Tuba City before enlisting in the United States Marines Corps and training as a Code Talker. He served in the 4th Marine Division, 25th Regiment, H and S company.
As a Code Talker, Holiday was armed with the greatest weapon on the face of the earth, Begaye said.
"That weapon is mightier than missiles, tanks and artillery," he said. "That weapon is Diné Bizaad, the language given to us by the creator."
During his address, Begaye ordered flags on the Navajo Nation to be flown at half-staff to honor Holiday. He also read a proclamation recognizing Holiday as a "beloved leader, hero and brave warrior."
Holiday received a Congressional Silver Medal and a Purple Heart for his military service.
"As the Bible says, the greatest thing a person can do is lay down his life for another," Begaye said. "That's the legacy that is right here before us in Sam Holiday. He was willing to go out and lay down his life for his comrades, his country, his people and the great Navajo Nation."
Vice President Jonathan Nez also honored Holiday during the funeral. In an address designed to comfort Holiday's family, the vice president asked them to encourage each other.
"We are here to say goodbye to a warrior but also to celebrate a life," Nez said. "We should be inspired by a humble man who exemplified self-reliance. A brave and courageous man who not only defended our country, but who also taught his children the meaning of 'T'áá Hwó' Ají T'éego,' as he was a passionate advocate for our youth, health and wellness."
Holiday often attended the Navajo Nation Park Race Series, offering encouragement before the race began and then congratulating runners as they crossed the finish line, Nez said. Holiday's legacy as a Code Talker should serve as a reminder of his selfless service and of the significance of learning the Navajo language.
"We know the stories of the Navajo Code Talkers and their contributions to the Navajo Nation," Nez said. "But we also need to be bold in teaching others about their contributions to the citizens of the United States of America. We need to be bold in teaching the language to our youth, and we need to be proud to be part of the great Navajo Nation."
After completing his service in the Marines, Holiday made his home in Kayenta, Ariona, where he worked as a police officer, park ranger and uranium miner. He married Lupita Mae Isaac in 1954 and the two had eight children, 33 grandchildren, 28 great grandchildren and two great-great grandchildren.
"The Navajo Nation and our entire country has lost a very special person who sacrificed more than we'll ever know for our country and our people," said Navajo Nation Council Speaker Bates last week upon hearing of Holiday's passing. "We offer our deepest condolences and prayers for him and his family at this time." 
Council Delegate Nathaniel Brown, who represents the Kayenta community on the Navajo Nation Council, thanked Holiday's family for the care that they provided him in his later years and added that his legacy will continue to live on throughout the Navajo Nation.
"Ultimately, this reminds the entire Nation of the importance of maintaining our Navajo language, which helped win World War II. I ask all of our Diné people to keep our hero in your thoughts and prayers and to keep his legacy alive forever," Brown said. 
He also recalled that in November 2017, the Kayenta Middle School named the school's library in in honor of Holiday and held a parade and ceremony in recognition of his service.  
In September 2015, members of the Navajo Nation Council accompanied Holiday to Camp Pendleton where Major General Daniel J. O'Donohue, who serves as the Commanding General of the 1st Marine Division, honored Holiday for his service in World War II. The event marked the first time that he returned to Camp Pendleton since enlisting with the Marine Corps when he was 19-years-old.   
He was buried June 15 at the Kayenta Community Veterans Cemetery.
SUBMIT FEEDBACK
Click Below to: