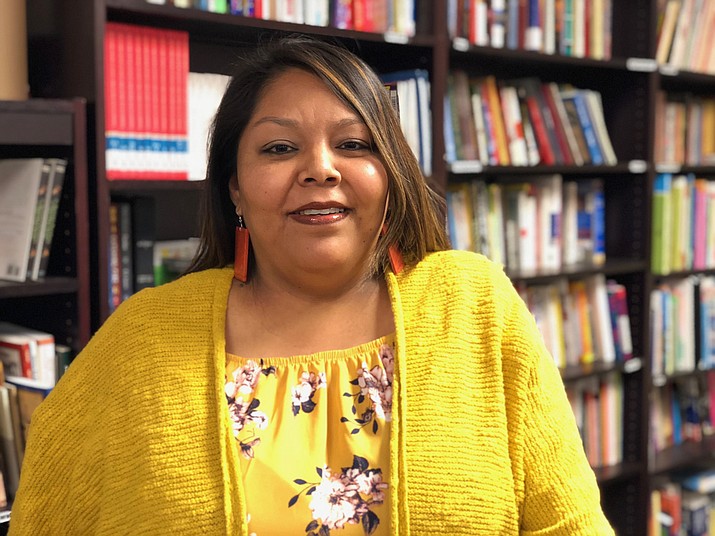 Originally Published: June 12, 2018 11:58 a.m.
First Things First recognizes Kerlissa Bitah as a 2018 First Things First Champion for Young Children.
The award is given to local champions who actively volunteer their time to raise public awareness of the importance of early childhood development and health. Champions spend a significant amount of time volunteering with FTF and building public awareness about the importance of early childhood issues.
Bitah, who lives in Teec Nos Pos, has volunteered with First Things First to educate parents and families of children ages birth to five on information to help support the growth, development and overall health of their little ones.
As a Family and Child Education (FACE) Program teacher and coordinator at T'iis Nazbas Community School, Bitah is an advocate for early childhood initiatives. She works to promote and create family-focused early childhood programming among partner organizations in Teec Nos Pos and surrounding communities.
More information about Bitah and local regional council partnerships is available at www.firstthingsfirst.org/regions/find-your-region and click on Navajo Nation.
About First Things First — First Things First is a voter-created, statewide organization that funds early education and health programs to help kids be successful once they enter kindergarten. Decisions about how those funds are spent are made by local councils staffed by community volunteers. To learn more, visit firstthingsfirst.org.