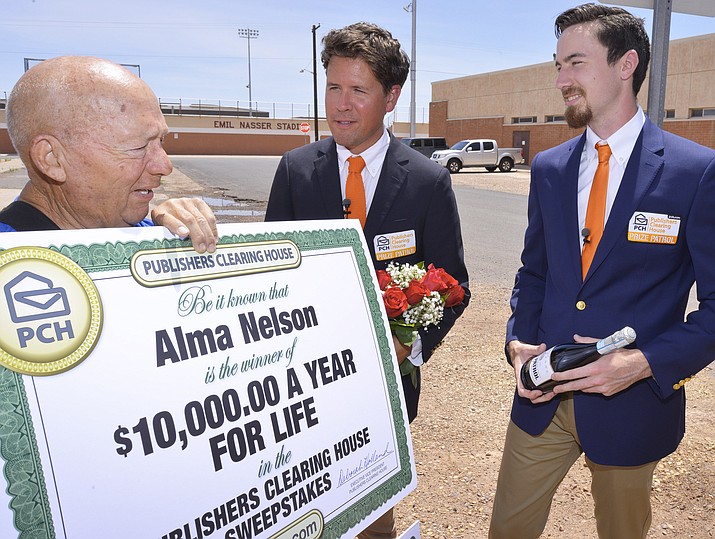 Originally Published: July 31, 2018 1:09 p.m.
On July 26, Alma Nelson of Winslow, Arizona was awarded a check for $50,000 and $10,000 each year for life. Howie Guja and Derek Raschko from Publishers Clearing House (PCH) in New York awarded the checks to Nelson, who did not respond to the knock at the front door. A quick phone call located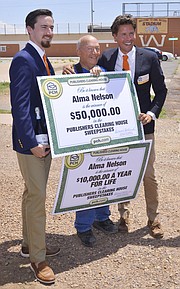 Nelson in his back yard. Howie and Derek asked Nelson to come out and presented him with flowers, balloons, champagne and the monetary awards. PCH had a videographer recording the event. Nelson said his heart was noticeably excited.
More like this story