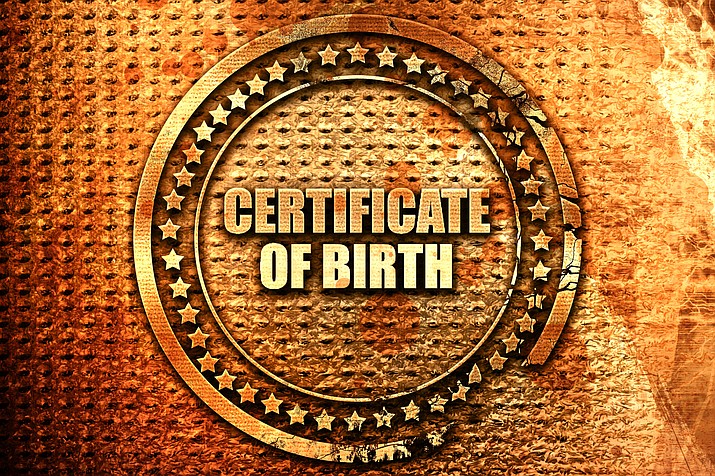 Originally Published: July 17, 2018 10:13 a.m.
WINDOW ROCK, Ariz.— The Navajo Nation Office of Vital Records and Identification (NOVRI) has organized a Delayed Birth Registration event to take place at the Navajo Nation Department of Education (DODE) July 16-18.
Many Navajo tribal members weren't born in hospitals but instead in rural homes. In these instances, original birth certificates were not issued. A birth certificate is required for a state or tribal identification card or a driver's license.  
The Delayed Birth Registration event will focus on assisting tribal members whose births weren't recorded immediately and never received an original birth certificate.
"Like many of our people, I wasn't born in a hospital. I was born at home," said Navajo Nation President Russell Begaye. "Because of [that], I'm familiar with the complications of establishing identification without a birth certificate. I support this effort to assist our people in getting their delayed birth certificate."
A delayed birth certificate issued by the Bureau of Vital Statistics is a valid document to present as proof of identity. The Arizona, New Mexico, Utah and Colorado Vital Records Offices will all be onsite to participate in the Delayed Birth Registration event in Window Rock.
For interested parties, the following are examples of acceptable documentary evidence: an affidavit of birth, certificate of Navajo Indian blood, certified birth certificate of children, certified hospital/medical records, church record, elementary record, military/discharge record, life/medical insurance policies, official voters registration, and/or an official marriage application.
The New Mexico Motor Vehicles Division will also be onsite to offer motor vehicle services for New Mexicans who seek assistance with the issuance of driver's licenses, driver authorization cards and driver's registrations.
The event will take place at the Navajo Nation DODE July 16 from noon to 4 p.m., July 17 from 9 a.m. to 4 p.m., and July 18 from 9 a.m. to 4 p.m.
Delayed Birth Registration events are also planned to take place at the Northern Agency NOVRI in August.
More information is available by contacting NOVRI at (928) 871-6386.
Information provided by the Navajo Nation
More like this story