54th annual Doc Wright wrestling tourney draws schools from around Arizona
Originally Published: January 16, 2018 11:07 a.m.
Photo Gallery
Doc Wright Wrestling Tournament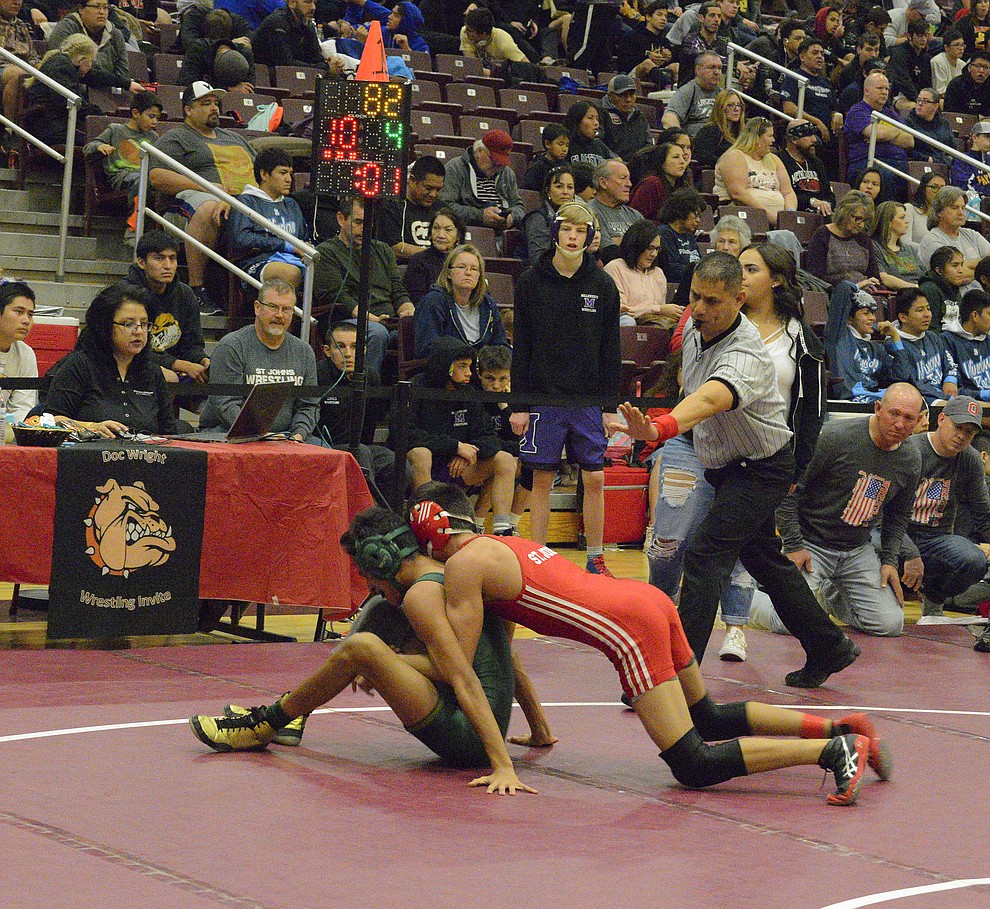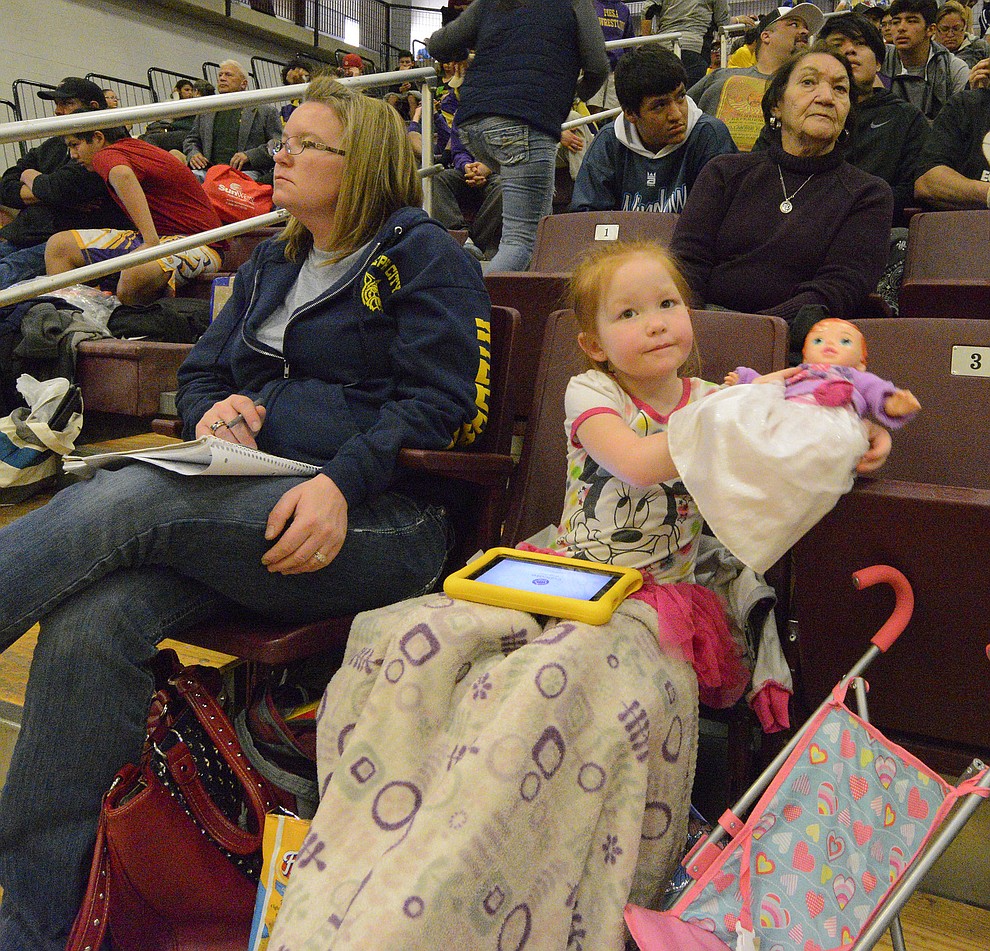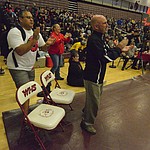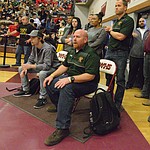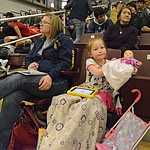 WINSLOW, Ariz. — The Show Low Cougars wrestling team won the Doc Wright Invitational Meet in Winslow Jan. 12-13 with 241.5 points to 219.5 for second place Camp Verde.
St. Johns was third with 209.5 followed by Piedra Vista, Nevada and Aztec, New Mexico as the top five of 45 teams in the meet.
The host, the Winslow Bulldogs finished 18th with 87.5 points.
Other area schools placed in the following order: Page, 7th; Snowflake, 11th; Mingus Mountain, 14th; Round Valley, 15th; Coconino, 17th; Blue Ridge, 20th; Monument Valley, 22nd; Chino Valley, 24th, Joseph City, 25th Payson, 26th, Chinle, 27th; Window Rock, 29th; Mogollon, 31st; Holbrook, 33rd, Tuba City, 34th, Flagstaff, 37th; Monument Valley, 42nd and Pinon, 43rd.
Winslow, Holbrook and Joseph City wrestlers who placed included Ahli Foster of Winslow, who was second in the 285- pound class; Sam Sumpter of Holbrook, who was fourth in the 185 pound class; Michael Densmore of Winslow who was second in the 160-pound class and Trey Tuckfield of Joseph City, who finished second in the 132 pound class.
Individual winners:
Kamron Whitewater of Page over Tanner Fellows of Show Low at 106 pounds; Ramon Ramos of Casteel over Crew Perkins of Snowflake at 113 pounds; Conner Schweigert of Show Low over Noah Wasserbeck of Campo Verde at 120 pounds, Christian Robison of Aztec over Christian Riordan of Mesa at 126 pounds, Steven Jarman of Mesa over Trey Tuckfield of Joseph City at 132 pounds., Wes Rayburn of Piedra Vista over Nico Carrasco of Morenci at 138 pounds Nick Rino of Piedra Vista over Lucas Svoboda of Mingus at 145 pounds Austin Littlefield of Aztec over Clay Nez of Tuba City at 152 pounds; Sonatane Zabala of Peoria over Jayden Fletcher of Campo Verde at 160 pounds; Jackson Allen of Show Low over Pedro Medina of Horizon at 170 pounds; Adam Henderson of Blue Ridge over Joe Carey of Basha at 182 pounds; Taylor Nez of Page over Tommy Towe of Campo Verde at 195 pounds; TJ Heap of St. Johns over Diego Torres of Casteel at 220 pounds and Trevor Kauer of Campo Verde over Ahli Foster of Winslow at 285 pounds.
SUBMIT FEEDBACK
Click Below to:
More like this story