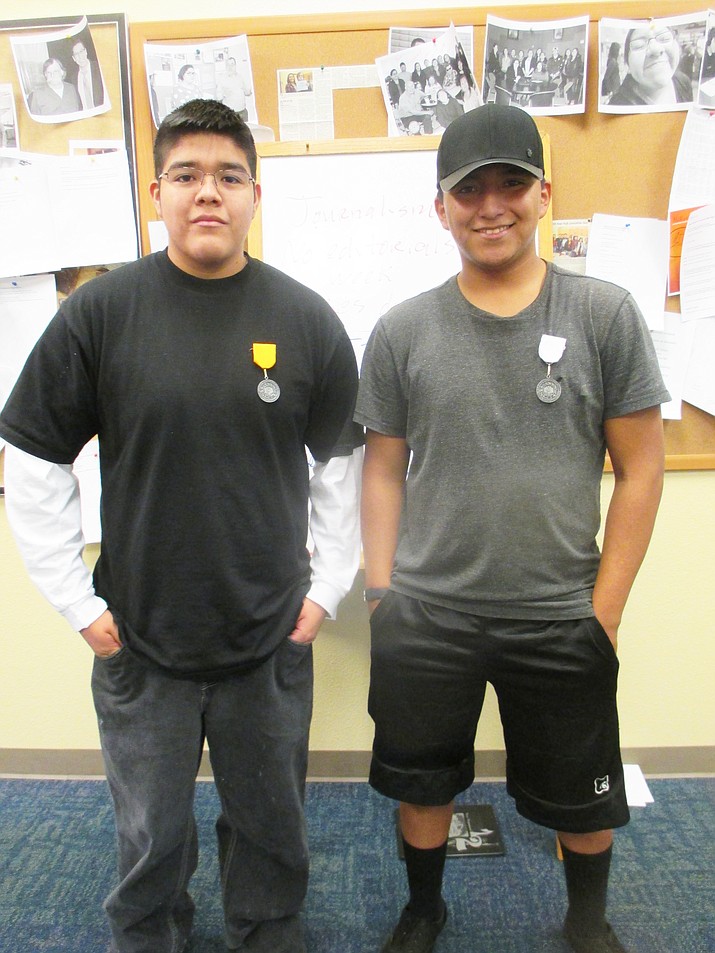 Originally Published: February 13, 2018 10:26 a.m.
POLACCA, Ariz. — Hopi High wrestlers Mike Puhuyesa and Dylan Morningstar placed at regionals and qualified for the state meet.
Puhuyesva, an 18-year-old senior, placed fourth at regionals in the 220-pound category. His record for the season is 32 wins and 12 losses.
"This year's season was pretty good as we brought home at least two or more medals each tournament and placed in most of our meets as a team," he said.
Puhuyesva said the highlight of the season was seeing teammate Ashley Haskan, in the 113-pound category, toss her opponent during a multi-team meet in Joseph City. He said the most challenging part of the season was keeping his grades up and making sure his teammates kept their grades up.
Puhuyesva, who is also known for his guitar playing, hopes to wrestle in college. He only missed one meet.
"My advice to incoming wrestlers is to push yourself to work hard, keep your grades up and try your best," he said.
Morningstar, an 18-year-old junior, took third place in the 170-pound category. He said this season went well and the highlight for him was individually qualifying for state because he had never done that previously. He said the most challenging part of the season was having to watch his weight.
Morningstar plans to wrestle for Hopi High again next year. He injured his hand, finger, arm and foot during different parts of the season.
"My advice is, do your work, make good choices and never give up on yourself," he said.
More like this story